In the dead heat of summer, it's easy to get trapped in a routine of Piña Coladas and Mojitos. And as delightful as those summer cocktails can be on the first few 80-degree days of summer, they also get old very quickly. Fortunately, the cocktail world is full of untapped libations that are perfect for summer and will give your palate a much-needed break from the sugary drinks that overrun every beach bar and tiki spot. Here are seven alternative summer drinks that are just as capable of beating the heat as any Mai Tai or Strawberry Daiquiri.
Recommended Video
Thrillist's Best (and the Rest): What You Actually Need to Know About Natural Wine
Piña Colada Alternative: Painkiller
Rum, pineapple and coconut is a tried and true summer combination that we could never give up. But there are other ways of getting your fix besides ordering Piña Coladas over and over again. The Painkiller, for example, adds a little orange juice to the trifecta. After taking countless Piña Coladas to the face, your tastebuds will welcome the Painkiller's citrusy tweak with open arms.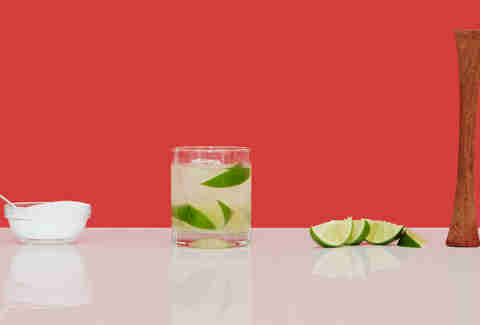 Margarita Alternative: Caipirinha
Take a break from the ubiquitous Margaritas, and quench your sweet-tart cravings with a Caipirinha instead. Made with cachaça, sugar and fresh, muddled lime, it's just as refreshing, with less of a sour punch.
Peach brandy works with mint to give you the coolness you crave in this not too fruity summer cocktail. The Missionary's Downfall makes a strong case for drinking brandy cocktails beyond your basic Sangria. Speaking of which...
A pitcher of Sangria is all too often just glorified jungle juice. A New York Sour, on the other hand, does the unthinkable: It turns whiskey into a summer spirit. This Prohibition-era cocktail swaps Sangria's brandy with rye, keeps the wine and adds a squirt of lemon for a tamer, more curated citrusy experience.
The Royal Hawaiian is proof that gin is more than just tonic's BFF. This cocktail gives you a break from all the rum, while still maintaining its tiki charm with pineapple juice, orgeat and lemon juice. It's time we all welcomed gin to the summer party.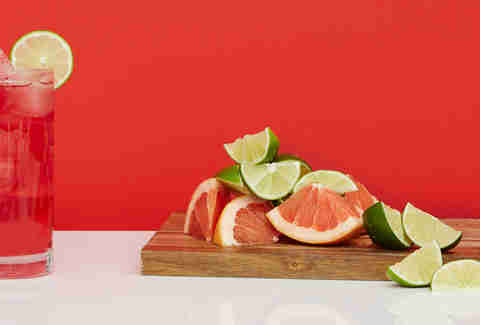 Sex on the Beach Alternative: Sea Breeze
More balanced than a Sex on the Beach (and a lot easier to order with a straight face), the Sea Breeze throws out any sugary additives while maintaining the spring break classic's cranberry tartness. Your eyes won't bulge out of your head upon first sip; they'll stay half open as you lie lazily under the summer sun.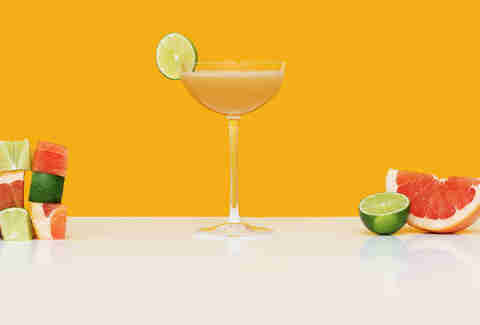 Strawberry Daiquiri Alternative: An Actual Daiquiri
The word "Daiquiri" has become synonymous with frozen, sugary, fruity drinks filled to the brim with rum—and that's a travesty. Have all the Strawberry Daiquiris you want, but do yourself a favor and, at least once this summer, order an actual Daiquiri made with rum, a squirt of lime and some demerara syrup—no blenders, neon colors or souvenir glasses needed.