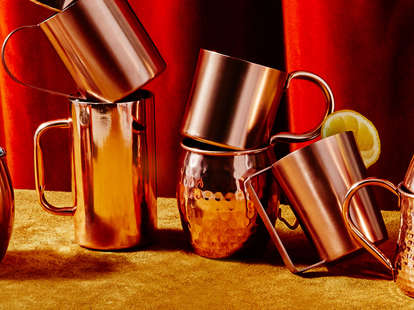 We Asked 75 Bartenders for Their Signature Spins on the Moscow Mule
The Moscow Mule may not rank with the Martinis and Manhattans of the world in the eyes of classic cocktail purists, but there's a reason—make that several reasons—why it has proved as stubbornly durable as its namesake. Indeed, this year marks the 75th anniversary of the Mule, and the vodka–ginger beer–lime concoction has made it this far because it's refreshing, it's simple, and it has an infinite supply of that most un-mule-like quality, flexibility. It's a drink that can be adjusted in endless, delightful ways.
A group of mules is called a barren (really; we looked it up), but this list is anything but. You can read it all the way through (we dare you), or, more likely, use it as a reference guide to the boundless adaptability of this iconic drink: Search the article for your favorite garnishes or ingredients and see what comes up. You name it, you'll probably find it, from star anise, elderflower, mint, and pineapple to ginger shrub, lemon, strawberry, Grand Quinquina and chlorophyll (no, really, chlorophyll). The list includes subtle adjustments, wholesale renovations, and everything in between.
But enough chatter, let's load up these burros. We've broken them down into general flavor-profile categories of Earthy-Savory-Fall, Tropical-Citrus-Summer, Neo-Classic, and Outside the Corral—for the Mules that have traveled the most far afield. Be sure to check out that final section, or you'll miss some truly inspired creations, including Mules that reference China, India, South Africa, and Japan, along with the Jiggly Mule. We'd hate for you to miss the Jiggly Mule.
Spicy-Savory-Fall Flavors
Depth Charge; Josh Gonzalez, Thunderbird, Indianapolis, IN
The tweak(s): Strega, ginger syrup, cucumber bitters, salt, soda water, cucumber slice garnish
Josh: "This cocktail adds a savory and earthy note to a standard Moscow Mule, while still being bright and refreshing."
The tweak(s): Grand Quinquina, honey ginger syrup, dry maple soda, dehydrated lime and star anise garnishes.
Egor: "The Moscow Mule was invented in 1941, then revived in the 2000s by bartenders across the country during the vast food and beverage revolution. It became an iconic drink once again. My variation is inspired by fall. The vodka blends with honey, ginger, and flavors of orange, coffee, cocoa, and quinquina bark. It is topped with dry maple soda instead of classic ginger beer to create an easy fall refresher."
The tweak(s): green tea concentrate, house-made ginger syrup, house-made pistachio honey, club soda
Brennan: "We start with our favorite vodka, fresh lime juice, and house-made ginger syrup, then add house-made pistachio honey, a dash of green tea, and club soda."
The tweak(s): sugar, cranberry juice, cranberry garnish
Devin: "Dash of sugar in a copper mug, vodka, fresh squeezed lime juice, cranberry juice, top with ginger beer, garnish with a lime and cranberry."
The tweak(s): mezcal, Creme de Cacao
Eden: "Mexico beats the heat with a spicy, smoky, chocolatey take on a classic! The depth and terroir of mezcal brings a complexity that complements the spice of ginger, and who doesn't love a touch of chocolate!"
The tweak(s): allspice dram, macadamia nut liqueur
Galen: "The Moscow Mule is an icon—no doubt about it! Once you have one, another one (or three) usually follows. Since I'm a gent of seasons and fall is here, I wanted to add an autumnal richness to this classic. I added ¼ oz allspice dram and a ¼ oz of macadamia nut liqueur. These add a spicy and nutty luxury to this wonderful standard."
The tweak(s): house-made horseradish beet syrup (beet juice, sugar, fresh grated horseradish)
Micah: "At Crudo we serve the Italian version of sashimi, crudo. So I wanted something that would go well with these dishes yet still represent Italy. Ginger and wasabi are standard ingredients with sashimi, but wasabi isn't commonly used in Italy. I chose wasabi's cousin horseradish as a complement to both the ginger and the raw fish we serve. Beets and horseradish are commonly used in Northern Italy and they match well with ginger."
Cacao to Cacao; Megan Deschaine, 492, Charleston, SC
The tweak(s): creme de cacao, ginger liqueur, simple syrup, habanero tincture
Megan: "Chocolate can be a challenging cocktail ingredient. By combining it with the richness of ginger and lime, in this cocktail, chocolate is more of a backup dancer, complementing by warming and rounding the overall palate. For extra punch, the addition of a little heat with the habanero tincture takes the cocktail to a whole other level."
The tweak(s): apricot liqueur, black pepper tincture
Chastity: "This is a throwback from one of our previous cocktail menus from Paper Plane [the late, lamented cocktail bar in Decatur, GA]."
Salty Mule; Andy Zolnierowicz & Tim Ryll, Smack Shack, Chicago, IL
The tweak(s): ruby red grapefruit vodka, grapefruit zested swath, Old Bay seasoning–sugar mixture for the rim
Smack Shack: "Andy and Tim thought it would be fun to combine the components and builds of one of the East Coast's iconic summer beach drinks, The Salty Dog, with Chicago's current runaway favorite cocktail, The Moscow Mule. The result is the Smack Shack Salty Mule, which pairs very well with breakfasts, business lunches, dinners, and any time you find yourself questioning past life choices."
Untitled; Nick Digiovanni, Público, St. Louis, MO
The tweak(s): smoked-pineapple-and-jalapeno shrub, pineapple leaf garnish
Nick: "The smoked pineapple and jalapeño work well with the baking spice flavor of ginger, creating a unique twist on complementary flavor profiles."
The tweak(s): lemon, ginger syrup, cardamaro, soda water
Lindsay: "I like using ginger syrup because it allows for a fresh ginger flavor rather than the spice of ginger beer. The cardamaro gives a touch of bitter and also some herbaceous notes. The takeaway is refreshing and balanced."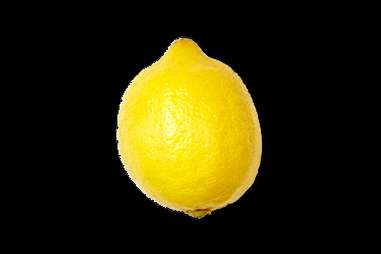 Mendoza Mule; Brian Hawthorne, The Wayland, New York, NY
The tweak(s): citrus-infused vodka, yerba mate, lemon
Brian: "I've spent a lot of time in Argentina, and one of my good friends there makes this awesome iced [yerba] mate with ginger and lemon. I used the idea as a basis for creating a really refreshing spin on a Moscow Mule with an added layer of depth from the mate. Named, of course, in honor of the city of Mendoza, Argentina."
The tweak(s): Sassafras leaf powder, yuzu, lavender bitters, quenelle coconut cream and mint garnishes
Austin: "Savory, slightly earthy, yet refreshing." The Standard Pour also submitted a Cordoba Mula (by Scott Melton, with pineapple, South American purple corn spiced syrup, fernet, and nutmeg dusting), and an Appleation Mule (by Sean Taylor, with smoked cinnamon-apple infused vodka, yuzu bitters, hazelnut orgeat, cinnamon stick and apple garnishes).
The tweak(s): ginger syrup, Meletti amaro, yellow chartreuse, mint
Darwin: "This take utilizes Meletti, an herbal and rich amaro. The ginger and mint in the drink play as a nice contrast to the Meletti, creating a refreshing cocktail with a bit of a savory essence."
The tweak(s): vanilla vodka, pumpkin and vanilla bean syrup, lemon juice
Marcelo: "This is a delicious and refreshing mule with a twist. Perfect for the fall holidays."
The tweak(s): habanero simple syrup and habanero-dusted lime wheel.
Mike: "We like to spice things up a bit, so why not add one of the hottest peppers on the planet! Don't worry it won't set your mouth ablaze."
Tropical-Citrus-Summer Fruit
Florida Mule; Zach Lynch, Ice Plant, St. Augustine, FL
The tweak(s): simple syrup, fresh lemon juice, soda water, mint
Zach: "This is a fresh ginger/citrus Mule, with a 'mule mix' consisting of 1 part fresh juiced ginger, 2 parts 2:1 simple syrup, and 3 parts fresh lemon and lime juice, combined and strained and put equal parts with vodka, topped with soda water, swizzled, and garnished with mint."
The Napoleon Mule; Andrew Meltzer, 15 Romolo, San Francisco, CA
The tweak(s): orange liqueur, falernum, bitters
Andrew: "This is a tropical take on the Moscow Mule. Yet with flavors of mandarin orange, allspice, ginger, and clove, this cocktail is refreshing all year long. We chose ingredients that Napoleon may have picked up on his journey around the world, which represents the global reach that the Moscow Mule has made in recent years."
LA Juice Cleanse; Christine Wiseman, Break Room 86, Los Angeles, CA
The tweak(s): ruby red grapefruit vodka, grapefruit-lemongrass ginger shrub, soda
Christine: "I made this Moscow Mule riff for a party at Tales of the Cocktail, I really love the freshness of the lemongrass and the grapefruit in the vodka tempers the spiciness of the ginger"
The tweak(s): pamplemousse (grapefruit) liqueur, lemon juice, grapefruit juice, grapefruit zest and mint sprig garnishes
Rochelle: "The inclusion of grapefruit liqueur and fresh grapefruit juice with lemon juice instead of lime makes this spin on the classic incredibly vibrant and refreshing, with just the right balance of tart and sweet flavors to be enjoyed year-round."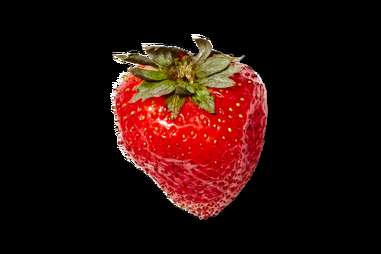 The tweak(s): strawberry puree infused syrup, blood orange sour, blue curacao foam
Josh: "Tiki Ono's Virgin Sacrifice has bold, bright flavors. The strawberry syrup and the blood orange sour complement the ginger beer very well. We top this cocktail with a blue curacao foam to add color and flavor."
The tweak(s): blackberry shrub, spearmint flower
Local Provisions: "Our Blackberry Moscow Mule is a refreshing summery update on a traditional Moscow Mule that takes advantage of local ingredients."
The tweak(s): ginger liqueur, passionfruit syrup, toasted cardamom tincture, overproof rum float
Megan: "My twist on the Moscow Mule adds a touch of tiki love to the classic. Cardamom amps up the spiciness of the ginger, while the passionfruit brings that tropical acidity."
The tweak(s): ruby red grapefruit vodka
Daisy: "Our Mule is a classic, super-refreshing, simple cocktail. The Ruby Red Mule is a mainstay at Lamberts, and the spiciness of the ginger beer we use pairs great with the BBQ that we serve."
The tweak(s): lime vodka, Curacao liqueur, and orange bitters
Sea 180: "To elevate the citrus punch of a classic Mule, Kayla lets lime vodka take center stage, alongside orange-flavored liqueur, fresh lime juice, and ginger beer."
The tweak(s): Aperol, pineapple, simple syrup, house-made ginger syrup, seltzer, Jamaican bitters, ginger candy skewer garnish
Keith: "Our ginger syrup is made from pureed ginger in cold water. The pureed mash is then cooked in a new batch of water and brought to a simmer. The two mashes are put together and equal parts sugar by weight is added. The mashes have very different qualities of spice and flavor."
The tweak(s): elderflower liqueur, grapefruit
Bo-Beau Kitchen: "For a California-friendly, bright, and refreshing Mule, this rendition uses floral liqueur, a citrus infusion of lime and grapefruit, and a splash of ginger beer."
Blackberry-Blueberry Mule; Krysta Lubold, Ms. Rose's, Charleston, SC
The tweak(s): blackberry-blueberry compote, smoked orange bitters, blackberry, blueberry and orange peel garnishes
Krysta: "So much of the Charleston cocktail scene is sophisticated in its own right but our philosophy at Ms. Rose's, inspired by our head chef, is 'Keep it simple, stupid.' What is more refreshing than your average Mule? A blackberry, blueberry mule with fresh orange peel."
The tweak(s): pineapple vodka, pineapple garnish
Jeff: "This take on the Mule is for those who may not select ginger beer as one of their favorite mixers. The formula creates a drink that's more refreshing and drinkable while retaining all of the original ingredients."
Sucker Punch; Lila Earwood, Searsucker, San Diego, CA
The tweak(s): lime vodka, coconut rum, ginger syrup, green chartreuse, pineapple
Lila: "San Diego boasts year-round sunny temperatures, so Searsucker adds a tropical spin on the traditional Moscow Mule with our Sucker Punch cocktail. Adding fresh pineapple juice and coconut rum to the traditional Mule ingredients of vodka, fresh lime, and ginger, this playful spin on the classic cocktail makes anyone feel like they are on vacation."
The tweak(s): tangerine, Angostura amaro
PSCK: "The Maritime Mule is a cocktail to fulfill all your tangerine dreams—while simultaneously upholding the integrity of the traditional Mule. To the standard vodka-ginger-lime combo, the Maritime adds tangerine and Angostura amaro for a citrus-and-sweet meets spicy element."
Neo-Classic
The tweak(s): overproof vodka, homemade ginger syrup, Angostura bitters, club soda
Jason: "My favorite Mule is the one we serve at Mezon in Danbury, CT. We use a healthy portion of overproof vodka and a homemade ginger syrup for a good Mule kick. A few dashes of Angostura adds depth of flavor."
The tweak(s): pear vodka
Playground bartenders: "We wanted to create a refreshing spin on the Mule that would help cool guests down during the hot Arizona summer—a cocktail that would keep you in your seat to have not just one, but a few. The strong ginger flavor in the ginger beer we use balances well with the vodka's pear aroma and clean flavor, and the fresh lime juice adds a nice dimension of citrus to the other flavors."
The tweak(s): lemon juice instead of lime, Collins glass, Collins garnish of cherry and lemon Mike: "We wanted to give our guests something that looked and felt different from the Moscow Mules everyone in town was serving but still delivered on the basic flavor profile. Suffice to say it was a success. It's been on our menu for nearly four years now and it's our No. 1 selling cocktail year after year. We make our own ginger beer in house, which is probably the sole reason the cocktail is so damn successful."
The tweak(s): cinnamon-ginger syrup, soda water, Angostura bitters, candied ginger, grated cinnamon, mint sprig
Pam: "Grate fresh cinnamon on top, and garnish with a mint sprig and a candied ginger skewer."
The tweak(s): ginger syrup, Angostura bitters
Ben: "Historically, an 'improved' cocktail involved the addition of maraschino, absinthe and/or bitters. This 19th century set of improvements was in vogue and suited the palates of the time. The above 'upgraded' cocktail follows a similar set of guidelines, except it seeks to enhance flavor by bolstering the already present components. In this case, we're enhancing the ginger and the citric bite with lime juice and house-made ginger syrup, as well as a couple of dashes of aromatic bitters. It's a simple change that brings a lot of flavor and an upgraded experience."
The tweak(s): house-made ginger beer; the fact that it's on tap
The tweak(s): sarsaparilla-sassafras-vanilla syrup
Anthony: "Pulling elements from root beer and steeping them in a simple syrup can really liven up the traditional Mule. The name pays tribute to the narrator of The Big Lebowski, who was tough as a mule and never turned down a good sarsaparilla soda."
The tweak(s): moonshine, crystallized ginger candy garnish
Erica: "I am a huge fan of Mules and ginger. Homemade ginger beer makes it more of a signature cocktail and really gives the Mule a kick."
The tweak(s): falernum.
Percy: "The falernum adds another layer of citrus and spice to the classic cocktail of vodka, ginger beer, and lime, while also giving it a bit of breezy Caribbean flair."
The tweak(s): ginger syrup, blood orange soda
Evan: "The Blood Orange Mule is a great take on the traditional Mule for the slightly sweet yet bitter bite that comes from the blood orange, which balances the sweetness of a regular Mule. As all these flavors meddle together, the outcome is a refreshing and unique take on a classic."
The tweak(s): branca menta, shaved ice
Jean: "Shaved ice is such a unique feature of the California Clipper—we wanted to showcase it in this classic drink. The Moscow Mule is a light, crisp, refreshing cocktail, and our addition of branca menta enhances the layer of mint the Mule usually has, as well as adding some complexity. Fernet is such a popular shot at the California Clipper—it's exciting to use one of its cousins to elevate this traditional drink."
The tweak(s): ginger shrub, ginger ale
Michael: "In colonial times, fresh fruit was often preserved by creating shrub, a combination of fruit, sugar, and vinegar (or alcohol). I use different kinds of shrubs in many of our cocktails at the Tap Trailhouse because of their long shelf lives, their versatility (they add flavor, sweetness, and acidity), and their close tie to an authentic Colonial lifestyle."
The tweak(s): house-made ginger beer, your choice of spirit(s)
Jason: "Our 'Choose Your Mule' program is simple, but really fun for our guests. What makes our version so special is that we make our delicately sweet, spicy, tangy ginger beer here in-house. In developing our ginger beer recipe, we noticed how much more bright and balanced the soda was when we carbonated the drink as a whole, as opposed to adding a ginger syrup to carbonated water. Although carbonating in-house takes some patience and adds a little labor of love, we find that the extra effort goes a long way, and translates into a superior cocktail."
The tweak(s): ginger slush
Drew: "Our mule stays true to the classic in terms of flavors—with ginger and lime juice—but the icy texture offers our guests a surprising departure from the classic. It's one of our best sellers at The Beach—both refreshing and nostalgic!"
The tweak(s): Cucumber-infused vodka, ginger syrup, soda
Keely: "It's essentially a cucumber-infused Moscow Mule with cucumber vodka and ginger syrup, both made from scratch."
The tweak(s): mint leaves, simple syrup, ginger syrup, club soda, crystallized ginger garnish
Max: "The style of drink known as a 'mule' or 'buck' considerably predates the Moscow Mule. This is a variation on a drink called a Favorite in Jack's Manual (1908) and refined by Audrey Saunders [Pegu Club], who called hers a Gin Gin Mule. Substitute vodka for gin and you've got a Mint Moscow Mule."
The tweak(s): ginger liqueur, candied ginger, fresh mint
Brandon: "Three different types of ginger ingredients (including the traditional ginger beer) infuse together to take the flavor of this cocktail to the next level. The candied ginger enhances the drink with an unexpected sweetness while the mint adds a fresh kick."
The tweak(s): ultra premium ginger liqueur, candied ginger
Dan: "This cocktail is very balanced and easy to drink. The ginger liqueur adds some sweetness and ginger flavor to the vodka and lime juice. Finishing the concoction with ginger beer adds another level of complexity, with spice and effervescence. My inspiration for the Midtown Mule was to create something between a Moscow Mule and a Gimlet."
The tweak(s): fresh ginger puree
Dave: "While the at-home bartender would just use lime, vodka, and ginger beer to craft their Mule, The Bristol's version takes a little bit more effort to create a fresh ginger puree, but it adds a serious spicy kick that amps of the flavor of the cocktail."
The tweak(s): clarified lime juice, ginger simple syrup, ginger slice garnish, soda water
Michael: "It's meant to be a bit of a trick on the mind: Looks like a Martini, tastes like a Moscow Mule. It's fun because your brain is expecting one thing from the look of the cocktail, but your palate tells you something different. It's a tart tangy take on a classic."
The tweak(s): bitters, mint, ginger slush
Rustic Root: "Known for his innovative cocktails, 'booze enchanter' Matt Hunter offers a frozen spin on the classic Moscow Mule. It's made with vodka, bitters, and ginger and served as a frozen slushy."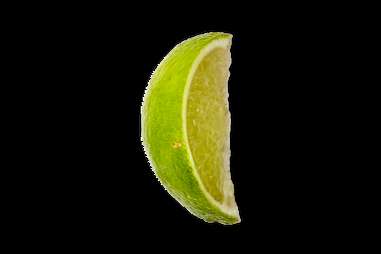 The tweak(s): fresh ginger juice, ginger ale
Louise: "In lieu of ginger beer, we use ginger juice and ginger ale, creating a drink that fits well with our Texas summers—and most of our winters! We prefer the smaller mug—or a Collins glass—to the 16 to 20-ounce mugs often used in bars. This offers a crisp, balanced drink that does not become diluted half way through nor is as filling as a large mug with eight or more ounces of ginger beer."
The tweak(s): peach liqueur
Carlos: "We use only the freshest ingredients when crafting this cocktail. Our preferred ginger beer contains real ginger oils. French peach liqueur adds a fruity taste of the orchards."
Outside the Corral
The tweak(s): szechuan peppercorn tincture, cinnamon bitters, honey syrup, ginger syrup, blue plum brandy, soda water, candied ginger garnish
Amanda: "This riff complements the ginger with flavors inspired by Asian cuisine."
The tweak(s): yellow chartreuse, lemongrass syrup, rosemary sprig garnish
Jorge: "My wife's favorite tea is Ginger tea. I wanted to highlight the flavors of the tea and transform them into a refreshing, swizzled cocktail. The herbal and honey notes from Yellow Chartreuse and lemongrass pair perfectly with the ginger beer."
The tweak(s): ginger syrup, gelatin, hollowed lime wedge
Brandon: "Boil 16 oz ginger beer, add 3 oz ginger syrup, 16 oz cold vodka, and a box of Knox gelatin. Pour into halved, hollowed limes and chill. You have a Moscow Mule Jello shot built into a lime!"
The tweak(s): ginger syrup, house-made peach-ginger-rosemary shrub, Prosecco, soda, rosemary sprig
Ian: "It is balanced yet slightly tart, herbal, and effervescent. This cocktail works because the citrus brings out the fresh fruit and herbs in the shrub, while the vinegar and prosecco celebrate each other's presence in a bright, sparkly ginger melody. The name is a nod to Russia's defunct KGB, with KGPR standing for Kindred Ginger, Peach, Rosemary."
The tweak(s): hibiscus syrup, plum liqueur, hibiscus tea
Abigail: "This variation is a beautiful bright red and has natural tannins from the tea that make it extra crispy, dry and refreshing. This goes perfectly with our fine food and hot weather, and the bright personalities behind the bar here at Compere Lapin in New Orleans."
The tweak(s): gin [so it's 1 oz vodka, 1 oz gin], lavender bitters, juniper berries and sage garnishes
Patrick: "The Bazooka is a crisp, refreshing and floral take on the Moscow Mule. The botanicals from the gin and floral notes from the lavender bitters play great with the ginger spice but pleasantly cut into the sweetness of the ginger beer."
The tweak(s): blood orange liqueur, house-made ginger syrup, Peychauds bitters, orange bitters, club soda, fresh ginger garnish
Jason: "To take the classic mule and make it unique to Blue Hound Kitchen and Cocktails, we wanted to bring the Southwestern and local flair to the drink that makes us so special. I used vodka as the base and blood orange liqueur to add a colorful aromatic balance to the tried-and-true Mule."
The tweak(s): house-infused green tea vodka, fresh-grated ginger, ginger syrup, agave, lemon
Ryan: "The Smart Ass differs from a traditional Mule in that we use fresh ginger as opposed to ginger beer—giving a zippier ginger flavor. The green tea, lemon, and ginger all balance perfectly to create a cocktail that is wonderfully refreshing and seriously drinkable."
The tweak(s): One pea-sized wasabi ball, grapefruit bitters, grapefruit vodka, falernum, lemongrass simple syrup, creme di violette, soda water
Ariel: "Adding the fresh Wasabi amplifies the ginger flavor without losing it. The creme di violette, lemongrass, and falernum give the Mule a delicate aspect to balance the kickback from the ginger and wasabi—thus making a unique asian-tiki take on the traditional mule."
# 5; Gaby Mlynarczyk, Birch, Los Angeles, CA
The tweak(s): turmeric, tikka masala, coconut, galangal
Gaby: "I love the #5, or, the Mumbai Mule. For me, the flavor and aroma are really balanced and soul-nourishing and the ingredients are great for you. Turmeric and ginger are warming, the lime and coconut are refreshing, and the tikka masala spice is invigorating. We have regulars at Birch who will drink two or three in one sitting because it's flavorful without being cloying or overly aggressive."
The tweak(s): green tea-infused vodka, ginger root, fresh lemon, honey
Charity: "For the elevated Japanese restaurant, Roku, I put an Asian spin on the Moscow Mule with green tea-infused vodka, and fresh ginger root in lieu of ginger beer. These adjustments cut the sweetness of a traditional Moscow Mule a bit and add an earthier dimension of flavor."
The tweak(s): elderberries, rooibos tea-infused vodka, crème de pêche, demerara-ginger syrup, lemon, soda
Nandini: "A peachy version of a Moscow Mule with South African rooibos, lavender, rose hips and dried elderberries."
The tweak(s): fino sherry, creme de cassis
Damien: "Our riff on the iconic Moscow Mule adds a fino sherry to bring some depth of flavor with floral salinity and acid. The addition of creme de cassis ties everything together with its rich dark black currant notes."
The tweak(s): orange liqueur, carrot juice, ginger juice, ginger syrup, lemon juice, salt
Tommy: "This refreshing and colorful cocktail is a great blend of some of the classic Moscow Mule ingredients along with the seasonal, market-fresh ingredients used here at Rich Table."
The tweak(s): lemongrass-ginger tea–infused vodka, ginger syrup, sparkling rosé float
Gregory: "People expect a Mule to arrive in a copper cup. But some people also treat copper cups like a souvenir, so it doesn't always make financial sense to carry them. This means there needs to be a great visual substitute so that people forget that the copper cup is missing. We use sparkling rose to create this visual substitute "
The tweak(s): fresh ginger juice, chocolate bitters, shaved dark chocolate
Kevin: "A delicious spin on the classic cocktail featuring vodka, fresh ginger juice, fresh lime juice, ginger beer, chocolate bitters, and shaved dark chocolate."
The tweak(s): cucumber-infused vodka, cucumbers, mint, lemon juice
Brad: "Our eight signature mules all have flavorful twists on the classic. The ViewHouse Mule is crafted with house-made cucumber infused vodka, ginger beer, and lemon and lime juice, garnished with cucumbers and mint. This Mule is light and refreshing."
The tweak(s): ginger lime foam, ginger reduction, mint
Stephen: "We start by juicing ginger root, then we add it to water and sugar and reduce it. Then we take the leftover pulp and put it into a whip cream charger with egg whites and lime cordial. We hit it with two nitro charges to create a very light and fluffy ginger lime foam. Then we build the cocktail with premium vodka, the ginger reduction, fresh lime, ginger beer, and top it with the foam and a mint bouquet garnish."
The tweak(s): black spiced rum [1 oz rum and 1 oz vodka], allspice dram, seltzer, ginger syrup
Blake: "I've used every spirit available to make Mules. A black spiced rum imparts big, bold and full-bodied flavor, and complements the fresh ginger and lime beautifully. Our guests love this drink, even if they are hardcore about having their Mules with vodka only."
The tweak(s): green chartreuse, pineapple, chlorophyll, soda
Cody: "This mutation on the classic Moscow Mule stretches the dimensions of what can be considered a Mule while still hitting all the familiar flavors that make the original so popular. It's a crisp, slightly spicy, herbaceous, tropical, and super refreshing cocktail. The chlorophyll might raise some eyebrows, but it's just there to counter the ginger with a subtle minty kick—plus, it looks gorgeous. Take it from a ginger living in Los Angeles during August—this version will keep you alive when you're scuttling from bar to bar avoiding sunlight like the plague."
Still want more…?
The tweak(s): overproof bourbon, peach vodka
Morgan: "When we decided to put a Mule on the menu at Eight Row Flint, we thought bourbon was an appropriate base spirit. In an effort to not over-complicate a simple drink, I decided that a peach component was the only additional layer the drink needed. Fresh lime juice goes without saying, and the ginger beer we use contains capsaicin, which gives the drink a nice, spicy punch." [Yeah, this one bends the rules because vodka, while present, is not the base, but we gotta admit it sounds pretty delicious.—Ed.]
The tweak(s): ginger syrup, soda
Kraig: "We are always striving for ways to make our own ingredients to build cocktails with. Making everything in house from bitters, syrups, tinctures, shrubs, infusions, and more, we wanted to have our own take on the Mule that was different yet still faithful to the classic. Working with the limited space and lack of a draft system we couldn't make a ginger beer in house, so instead we make a ginger syrup and top the mule with soda water. Our syrup is made by juicing the ginger, adding sugar, water, and a few special ingredients and bringing it all to a low boil. It has a strong ginger kick and Is wonderfully delicious."
The tweak(s): house-made ginger syrup, ginger ale, the fact that it's on tap
DS crew: "We make a Moscow Mule by the keg and serve it on tap either as an 'individual' or 'by the pitcher.' Our mule is not made with ginger beer but rather a combination of our house made ginger syrup—which involves fresh-pressed ginger juice, sugar, and black peppercorn—and ginger ale."
The tweak(s): simple syrup, heavy cream, ginger liqueur, soda
Maxwell: "I've taken the Mule and turned it into something more approachable for some. Often the bite of the ginger and strength of the drink can deter some from even trying. This is an easy, creamy yet still boozy drink."
The tweak(s): Drambuie, amaretto, ginger syrup, pineapple, 75th anniversary bitters.
Dean: "A riff on the Kingston Club, created by cocktail legend Jeffery Morgenthaler, the Jean Claude Van Dram aims to bring back the classic and sweet Scotch-whisky liqueur, Drambuie."
The tweak(s): simple syrup. vanilla syrup, ginger liqueur, lime bitters, saline solution (salt water), citric acid powder.
Josiah: "This is a Moscow Mule, but concentrated. All the flavor of a classic Mule is there, but it leans closer to a Martini in style. The vodka should be chilled in the freezer for several hours—this gives it an incredibly lush, viscous character that adds amazing mouthfeel to the cocktail. I don't stir it because it would dilute and change temperature much faster. (All other ingredients are stirred together with ice, before vodka is added and drink is served up.) Lime bitters and citric acid represent lime in the Mule and do so remarkably well. The saline solution removes the bitterness from the bitters so the lime flavor is much more dominant. This drink is for the Moscow mule drinker that wants something a little stiffer."
The tweak(s): honey syrup, ginger syrup, aloe, matcha powder
Marlowe: "Shaken and strained over pebble ice with a dusting of matcha powder on top. Cheers!" [If you're keeping score at home, that was the 82nd Mule, but just the first repeat title. God bless our bartender pool.—Ed.]

FOOD STYLIST: Roscoe Betsill. PROP STYLIST: Sophie Strangio.