For every occasion, there is a party, and for every party, there's a punch. You wouldn't serve Sangria at your rager, and you wouldn't break out the Jungle Juice at your aunt Trixie's housewarming—each punch has a particular time and place. To find the right punch for your next party, pay attention to these perfect pairings.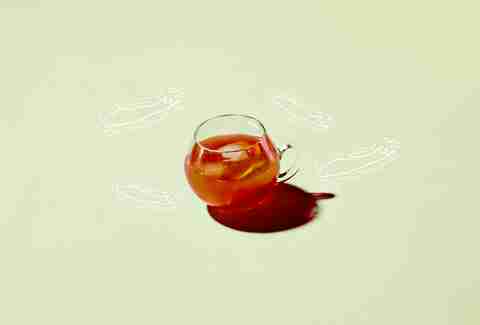 This party is going to get LIIT. If you hand your guests an overflowing glass of Long Island Iced Tea the second they walk in the door, no one will have any doubts about the total throw-down debauchery about to ensue. Made with all (yes all) of the liquors that slosh together in the infamous Highball, this high-proof punch will turn your party up to 11. Plus, with easy access to refills and no bartender to give them grief for their lowbrow drink of choice, guests can really cut loose. Maybe wrap your entire house in caution tape to let people know what's up.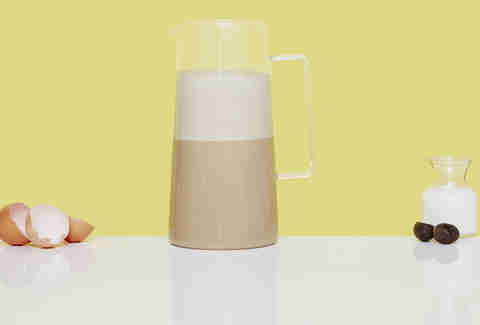 Holiday Party: Eggnog
Of course you're already planning to serve Eggnog during the holidays, but with our recipe, you're serving it right. Don't rely on just dark rum or bourbon alone; embrace the season of excess and use both. Our version is approachable for even the most Eggnog-wary, but it will also satisfy the Eggnog addicted.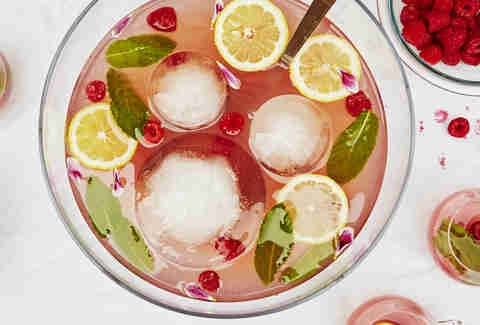 Queen Bee creator Raul Abrantes of New York's The Stinger is adamant that his large format drink is not punch. Built like a cocktail, the drink formerly known as punch mixes together rosé, vodka and crème de pèche, along with lemon and honey, for a sweet, bubbly spritzer that actually tastes of real ingredients instead of plasticy sweetness. It will pair beautifully with whatever entree you have in mind, work as a light aperitif, or act as a refreshing palate cleanser next to your famous tiramisu.
While batching out a Martini doesn't fit the traditional punch mold, it does serve the same purpose and makes for the easiest, most elegant cocktail party you've ever thrown. While you can make a large amount of any classic cocktail and call it punch, drinks like the OG Martini are perfect for making in advance because it won't spoil. Bottling your cocktails will also earn you massive respect from your snobbiest cocktail nerd friends—simply mix and store them in your freezer for an impromptu soiree.
A manly man affair like this calls for a punch with serious firepower, and this powerful punch laid waste to an entire 19th-century regiment. It'll be a test of your party's endurance and an intense bonding experience. Rum, Cognac, bourbon and sparkling wine come together in this citrusy booze bomb that's way too easy to drink. Proceed with caution.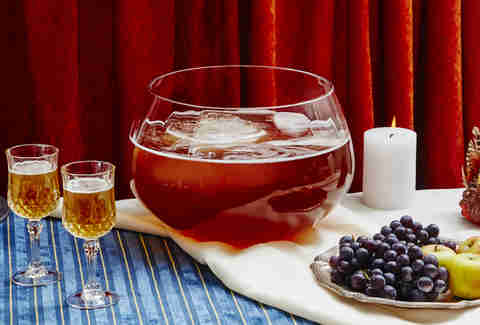 Hard-partying ladies need a festive drink to keep up with their antics, and this Revolution era punch is the perfect match. The star spirit is a full bottle of hearty rye with honeyed Cognac for support, while dark, cola-spiced Montenegro Amaro, bitter and malty black tea, and the dry spice of Angostura bitters fill out the serious flavor profile of this whiskey-forward punch.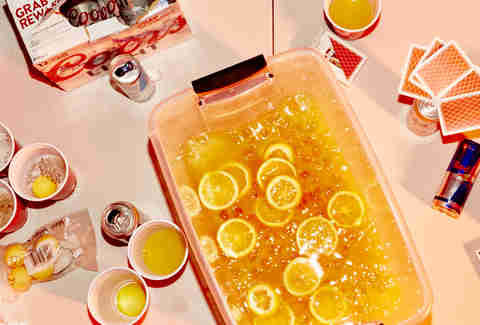 No, we don't mean the horse tranquilizer that passed for punch back in your college days—we mean good jungle juice, with ratios and balance and everything. Our version of the frat-tastic punch is so good, you could serve it out of your finest china punch bowl, but we wouldn't blame you for mixing a batch in a Gatorade cooler either.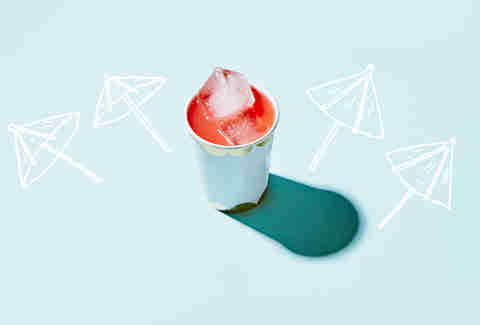 Whether you're taking a beverage break between surf sets or you play an ambient soundtrack of crashing waves on repeat while daydream of escaping your landlocked state, this drink is perfect for every beach bum at heart. White rum, tons of fruit juices and a carefree attitude are all you need to enjoy this bright red punch.
This large format version of a New York Sour is easy enough to whip up during a halftime show, but compelling enough to drink all the way through OT. That depth comes from oleo saccharum, aka the best lemon syrup ever. Preparing a batch ahead of time—say, between setting up your living room seating and ordering piles of Buffalo wings—will leave you little to prep as kickoff approaches.
Fire is an elemental experience—or at least, that's what you'll say to your best pals as you gather 'round the flame with straws at the ready. Embark with your mateys on a tropical journey with this serious tiki punch, made with gin, rum, Cognac and plenty of Polynesian juices and mixers. No matter how many people are imbibing, there's enough tiki flavor to go around.
Family Affair: Sangria
Your mom knows Sangria, and maybe she even has her own signature recipe. Our version contains just enough brandy to give it a little depth, but not too much that an elderly relative will end up dancing on the table and break a hip. Or, you could always make more Long Island Iced Tea Punch and watch the world burn.