7 Boozy Popsicles to Keep You Cool This Summer
Frozen cocktails are a delicious way to beat the heat, but whipping them up can be a hassle when the blender is all the way over there, out of arm's reach from your float in the pool. Instead, try making boozy popsicles for instant satisfaction whenever the craving strikes. Freezing alcohol to the right consistency can be a challenge, but thanks to the sage wisdom from the ice pop expert Justin Harter of New York's Citysticks, we've created these foolproof boozy popsicle recipes for summer.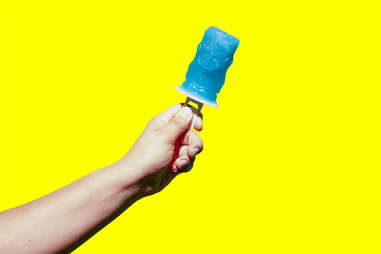 Throw it back to your childhood days of sucking on Firecracker pops with these Blue Hawaii popsicles, made with rum, pineapple juice, citrus and blue curaçao. Then stick out your tongue to compare blueness with your fellow imbibers—darkest tongue wins the last popsicle.
Play up the vegetal flavors of tequila by pairing it with fresh cucumber in this Margarita ice pop. The ultra-cooling popsicle is a perfect balance of sweet and tart, thanks to raw organic sugar and freshly-squeezed lime juice.
Upgrade the classic Creamsicle by giving it a boozy hit of caramelly dark rum to go along with the fresh orange juice, vanilla and coconut milk. Super simple to make and even easier to eat by the batch-load, this Cocosicle is a guaranteed crowd pleaser.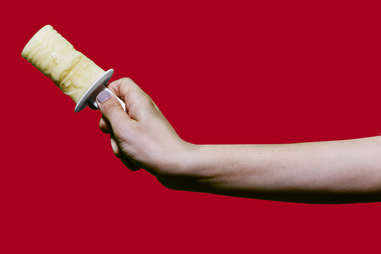 Summer heat doesn't stand a chance against this frozen Painkiller, which is the tastier, more refreshing cousin of the Piña Colada. Made with rum, pineapple juice, coconut cream and orange juice, this buttery-sweet popsicle will live up to its name by easing your sunburn from the inside out.
Embrace seasonal fruit with this berry-packed, purple popsicle, inspired by a Hibiscus Berry Margarita. Dried hibiscus flowers give the pop extra tartness, so it pairs especially well with sweet, summery blackberries and blueberries. Bonus points if you pick the berries yourself.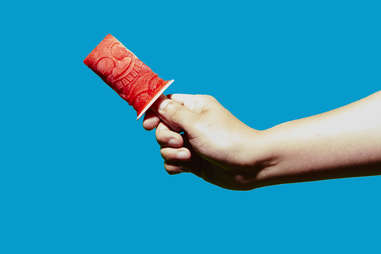 The Dr. Funk—one of our favorite underrated tiki cocktails—gets the frozen treatment in this popsicle recipe, which features the drink's signature splash of absinthe along with white rum, lime juice and vibrant red grenadine.
We love day drinking here at Supercall, and this popsicle is the ultimate afternoon refresher. Salty, savory and spicy, it isn't just Bloody Mary-inspired. It's the whole dang cocktail on a stick: tomatoes, vodka, hot sauce, Clamato, horseradish, V8 vegetable juice, Worchestire sauce, lemon, salt, pepper and even a hunk of celery for the stick.