These Cheap Prosecco Brands Still Make for Great Cocktails
Cheap Prosecco may not have the complexity or AOC designation of its chichi cousin Champagne, but the more affordable bubbly can still provide all the sweet, spritzy goodness a sparkling cocktail requires at half the cost—assuming you acquire the right budget bottle. While you shouldn't dump some expensive Dom Perignon in your brunch cocktail of choice, going too cheap is a mistake as well. Some super cheap bottles of Prosecco can ruin a perfectly good glass of orange juice rather than make you a delightful and affordable Mimosa. To keep both your brunch cocktail and your wallet intact, we picked out our favorite cheap Proseccos that still make a good drink.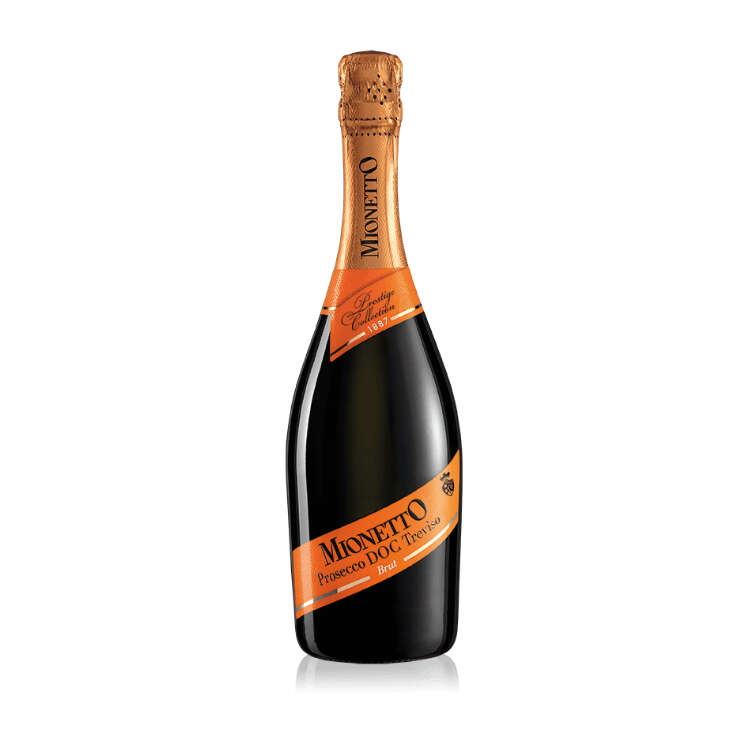 Mionetto Prosecco Brut
Mionetto's broad orange stripe makes it one of the most recognizable brands at the liquor store, but its ubiquity can be a bit of a hurdle when buyers assume they should choose something more unique. But we're here to say you should stick to this old standby. With clear cereal notes on the nose and a crisp, acidic tinge on the palate, Mionetto's appeal is more textural than flavorful. Pair the well-known brand with an equally famous cocktail, the Mimosa. The Prosecco brings a zing to fresh OJ (and you should definitely use the fresh stuff), perking up even the most off-season juice and heightening the delicious bite of sweet citrus.
Martini & Rossi Prosecco
The experts at Martini & Rossi leverage their vast knowledge of vermouths to put out a seriously fruity Prosecco. Bursting with ripe peaches and unripe green apples, the sparkling wine stretches across the fruity spectrum. But its young fruit notes are especially clear on the nose and palate, which makes it a great match for absinthe in a Death in the Afternoon. Absinthe's grassy, vegetal flavors and mouth-coating menthol undertones round out the bright fruit of the wine, while the mid-sized bubbles don't make the spirit overly aggressive as finer, more spritely bubbles might.
Cavit Lunetta Prosecco Brut
Many Proseccos are described as tasting of peach, but Lunetta really turns up the stone fruit's flavor, both on the nose and palate. The Prosecco is sweet yet balanced with a smooth mouthfeel, traits that are only amplified by a Bellini's fresh peach purée. The resulting brunch drink is downright velvety, easily toppling the sparkling brunch monolith that is the Mimosa. If you prefer peaches to oranges, consider this your new go-to spritzy day drink.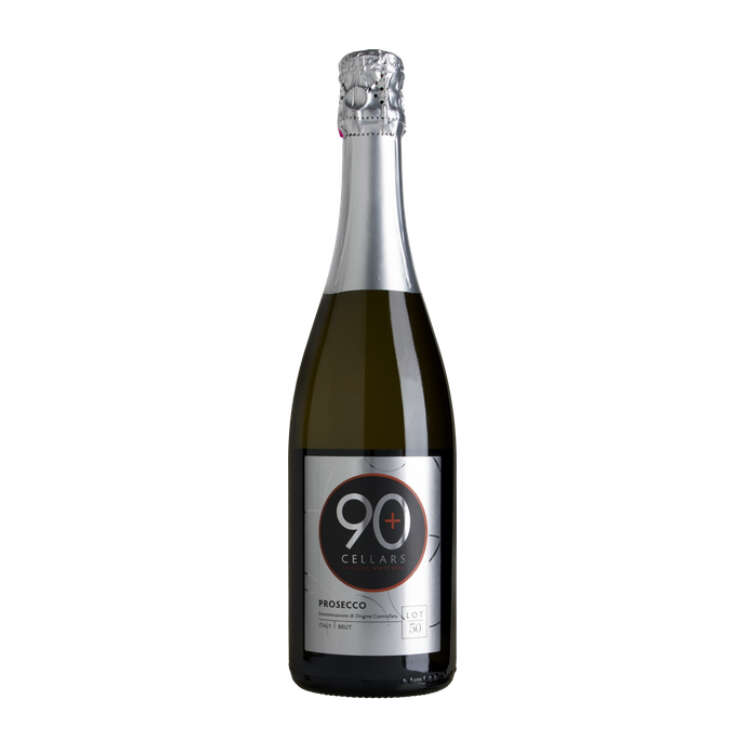 Ninety Plus Cellars Lot 50 Prosecco
Sipping Ninety Plus neat will reveal a deeper, rounder flavor than most budget Proseccos, with fruits like grapefruit and even watermelon below high notes of cedar and lemon-lime. This heftier bubbly can intertwine beautifully with maraschino liqueur in a Champagne Cobbler. Maraschino's cherry flavor is really accentuated by the bubbly's top notes of citrus, while the round body of the drink is utterly comforting. Be warned, though, the cocktail turns out pretty sweet, so be sure to muddle plenty of fresh citrus in there to lighten the sugar and thin the texture.
Da Luca Prosecco
Da Luca doesn't fall into that same sweet, insipid camp as many boring Proseccos. It has a minerality and bitter tinge that may make it less appealing to sip straight but, actually work great in a cocktail. Its subtle twang doesn't blunt Aperol's unique character in an Aperol Spritz, as it boosts the amaro's unique sweet-bitter flavor and adds zippy, clean, citrusy notes.
Santero Villa Jolanda Prosecco
Lighter on the fruit than the other bubblies on this list, Villa Jolanda tastes mostly of wheat with airy, grainy notes on the nose and mellow bubbles on the palate. Its fairly neutral profile works wonders with crème de cassis, which brings a fruity tang to the bubbly. The Prosecco helps create a round mouthfeel and tempers the tannic notes of the liqueur while lengthening the intense sweetness, making for a light and bubbly fruit sipper. Just don't tell the French you swapped in an Italian sparkling wine for their precious Champagne on this one.