The Best Gear for Your Game Day Party
The championship game is one of the few great sporting events best enjoyed at home, shouting with friends and family as the game plays out in HD on your oversized TV. Only at home can you appreciate the prime commercials and questionable halftime performances. And only at home can you host the epic sporting rager every big game deserves. As the Pats and the Falcons square off on the biggest day of the year, win one for your own home team by outfitting your man- or lady-cave with these championship-worthy decorations.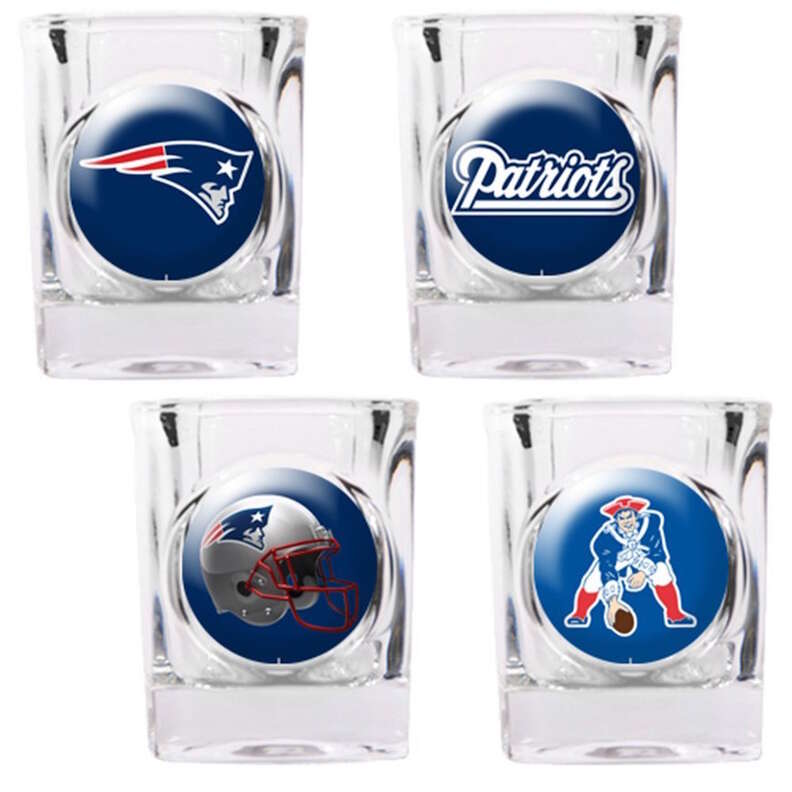 Glassware
If you expect a raucous viewing party, it's best to stick with disposable cups, like these pigskin-inspired Solo cups ($8 for 50). For a classier affair, support your team with branded lowball glasses ($20) or get ready for a celebratory rager with these shot glasses ($33 for 4), emblazoned with team insignias.
Serveware
Fill this themed caddy ($3) with swizzle sticks and straws, along with all the cocktail napkins ($4 for 36) you can get your hands on (you'll need them when everyone throws their drinks at the screen after that 4th quarter upset).
Personalized Beer Koozies
The big game will inevitably require brews by the cooler-ful. Keep those cans cold by supplying guests with football beer koozies ($4 each). You can personalize them to show your allegiance and the textured grip makes them easy to toss across the room, should you want to avoid crossing in front of a crucial play.
Commercial Bingo
Not everyone tunes in for the game. For some, it's all about the commercials. Print out a stack of these Commercial Bingo cards, courtesy of Play Party Plan, and those reluctant viewers will be entertained in no time. Plus, the cards will distract your guests as you mix up drinks during breaks.
Bar Cover
You may not be charging guests a cover for the joy of watching the game on your 72-inch TV, but you'll definitely want a thematic cover for your bar, whether you choose a standard table cover ($7) for your bar-on-a-craft-table, a table runner ($3) perfect for a true bartop, or some actual turf ($10 per yard) for a truly authentic covering.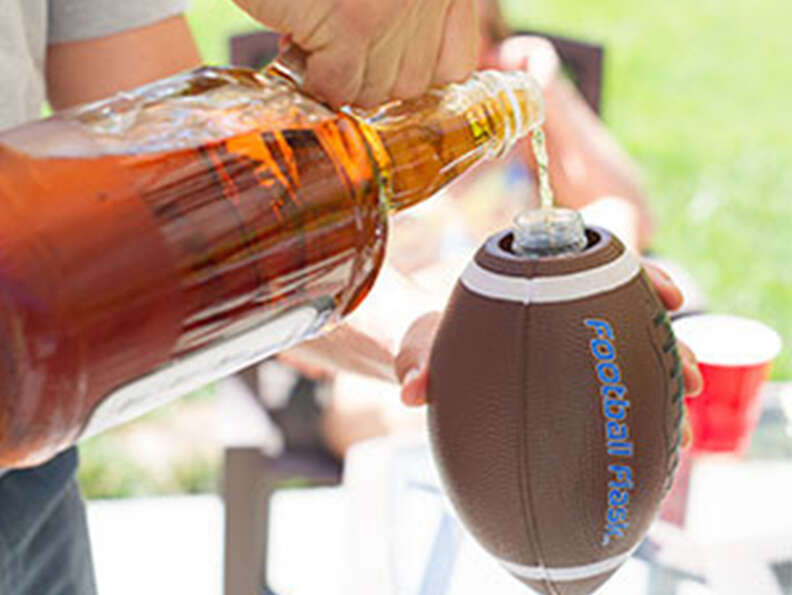 Flask
Bring the tailgate into the house party with a branded flask ($20) supporting your favorite team, or a throwable football flask ($17). That way, the portable party goes where you go.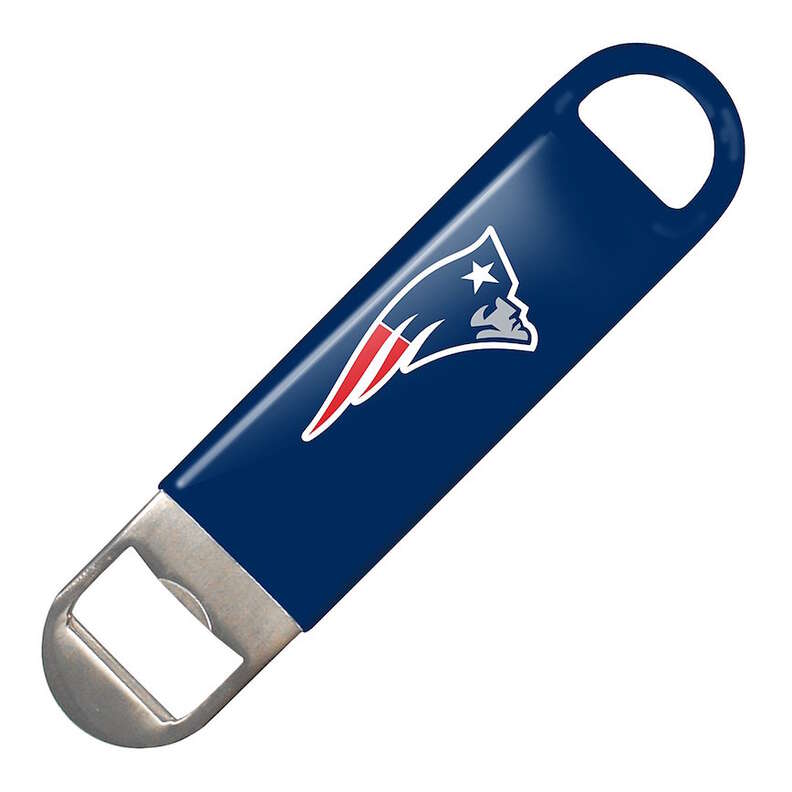 Bottle Opener
Never get stuck with a sealed brewski again. Always bring along your handy bottle opener ($8), especially if that tool sports your team's colors.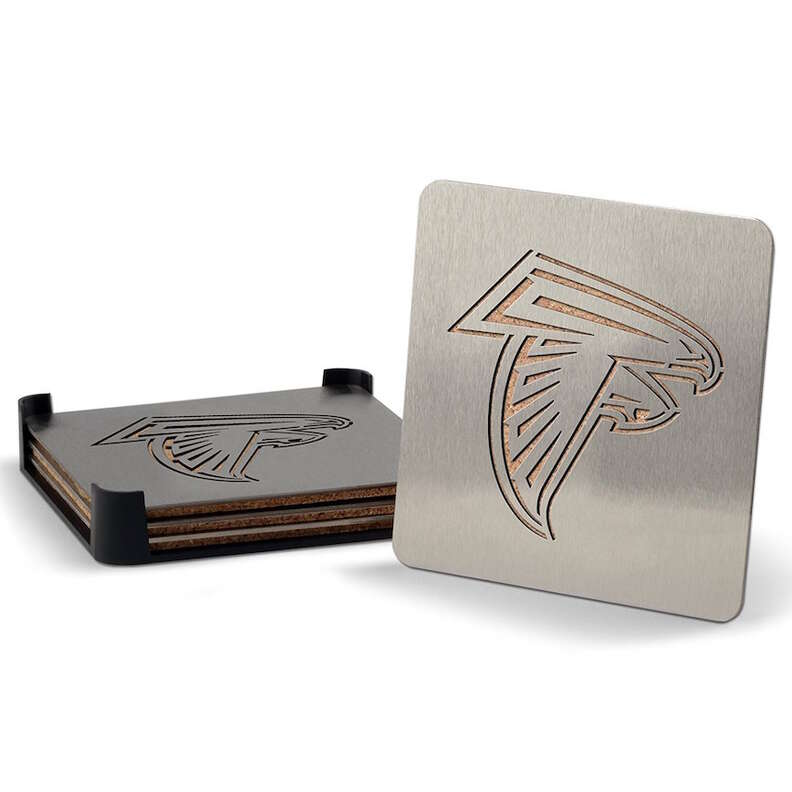 Coasters
Football bros aren't heathens; even they know to use a coaster. Lay out a few of these stainless steel coasters ($30 for 4) adorned with your favorite team for a festive and stain-free party.