How To Pair Cocktails with Girl Scout Cookies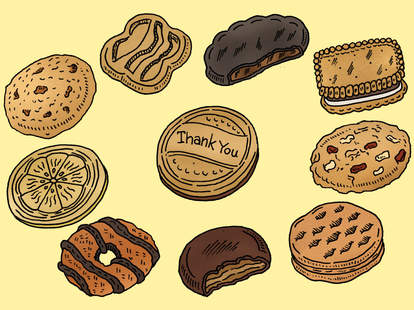 Girl Scout cookies are great on their own, eaten straight out of the box as soon as your shipment arrives. But after that initial binge, take a moment to upgrade America's favorite boxed treat by pairing it with booze.
We're not talking about any old glass of swill, here—we're talking about the cookies' cocktail soulmates. Here, your curated list of the best Girl Scout cookie and cocktail pairings, perfect for a party or just a night in on the couch.
Mark Yocca / Supercall