The Essential Tools You Need to Tiki
Your thirsty friends are all crying "Tiki!" and you're happy to oblige their Polynesian cravings. But unless you're already an enthusiast with a closetful of paper umbrellas and smiling wooden totems, you probably don't have all of the right tools. First thing's first, outfit yourself with a respectable cabinet of general barware. All set? Good. It's tiki time.
Here's a quick guide to some of the best tools you can pick up to outfit your home tiki bar just like Trader Vic.
Swizzle Stick
Tiki cocktails have a reputation for being ostentatious and extravagant, but it doesn't get much simpler than a swizzle stick. Traditionally made from the wood of the Quararibea Turbinata tree (but also available in plastic or metal), the pronged sticks allow cocktailians to gently combine, dilute and chill drinks made with crushed ice. When rubbed between your hands like you are a boy scout trying to start a fire, the stick agitates the crushed ice just enough to blend the ingredients together and causes the outside of the glass to frost.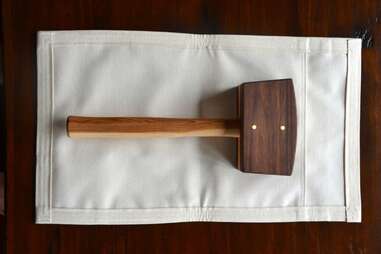 Mallet and Lewis Bag
There's no way to subtly use a mallet and Lewis bag, but the set is essential for creating slushy, snow-like crushed ice. Plus, they're incredibly fun (and therapeutic) to use. The hand-sewn canvas bag and heavy black walnut mallet from Bull in China will allow you to pound away with abandon.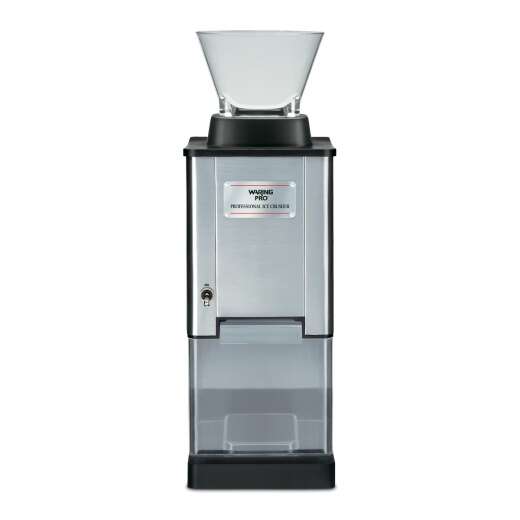 Ice Crusher
Tiki drinks have very particular ice requirements, so you need more than just the mallet and bag. An ice crusher yields more consistent, evenly crushed ice. If the drink you are making calls for something closer to pebbles than snow (or if a physically intense mallet workout is the last thing you want between you and a drink), consider this Waring Pro ice crusher for a quick, efficient alternative.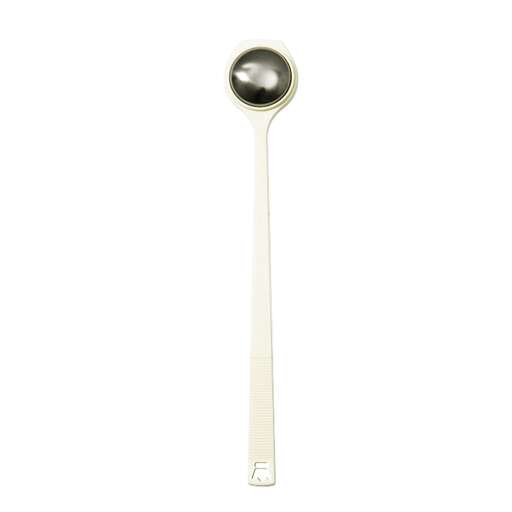 Ice Tapper
When you want cracked ice—not crushed, not whole, not cube, but individually cracked pieces—the most effective way to crack it is with an ice tapper. One quick whack with this tapper from The Boston Shaker yields a perfectly fractured chunk.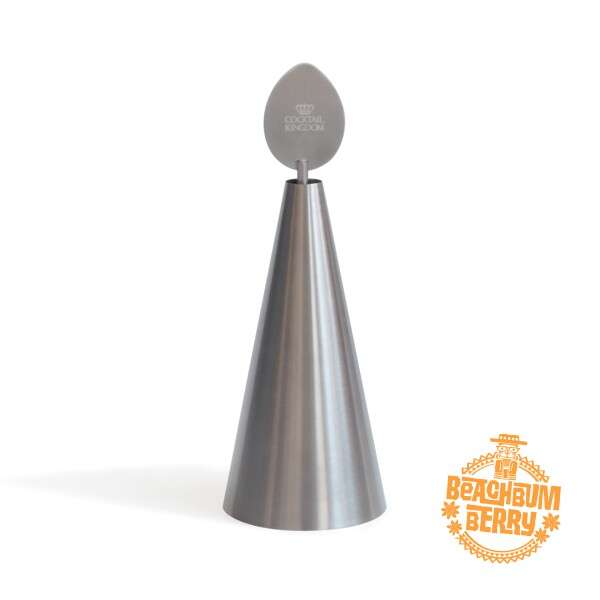 Navy Grog Cone
The Navy Grog cone exists for one reason and one reason only: to make cone-shaped ice for Don the Beachcomber's traditional Navy Grog recipe. If a tool designated for a single specialty drink sounds ridiculous to you, we don't want to be friends. (Okay, we do. Come over and we'll talk our differences out over Navy Grogs.) The conical ice is formed around the straw, which helps ensure your cocktail is still ice cold when it hits your lips. This Navy Grog Cone Kit from Cocktail Kingdom (designed by the brilliant tiki master Beachbum Berry) will you give you perfect cones every time and instant tiki cred.
Centrifugal Juicer
Tiki drinks require juice—lots and lots of fresh juice. With three sizes of swappable cones designed for lemons and limes, oranges, and grapefruits, this centrifugal juicer from Bar Maid will help you get the most out of your citrus fruits. If you find yourself overrun with requests for tiki cocktails, consider upgrading to the 21-pound monster JUC-200, which bumps the RPM up from 150 to 1,800 and allows for serious citrus output.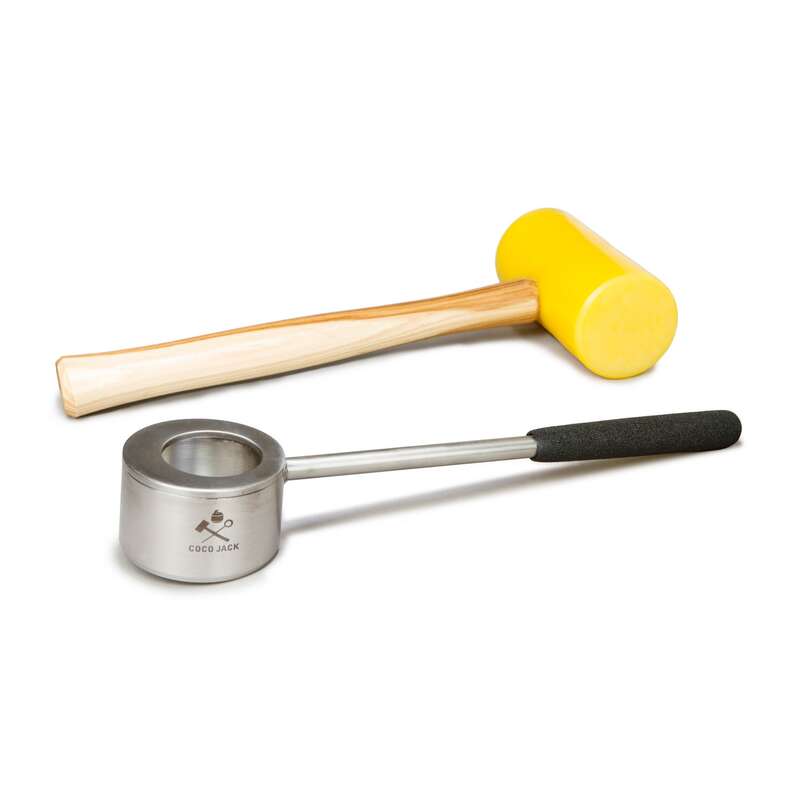 Coco Jack
There is no more tiki of a tiki mug than a freshly cracked open coconut. While there are many ways to open a coconut, the Coco Jack is an excellent choice for popping open young coconuts to fill with island cocktails.