Amsterdammers may be highly skilled complainers (with at least 99 things to hone their technique on), but they've got a lot of love to give, too. Here are 24 things we're loving in Canal City...
 
1. The sun

It's not the coldest or even the wettest city in the world (seriously!), but as soon as the short winter days start lengthening, Amsterdammers cover every patch of grass or sand, gasping for sunlight like it's air.

2. Carrying as much on one bike as possible
Two kids, three bags of groceries, and a cello? No problem. That's what the bakfiets was invented for.
3. Burgers, roast chicken, and G&Ts
Seriously, check out all the new openings. 
 
4. Nerd stuff
From analog boardgames and comics to everything digital, Amsterdam loves to get geeky. Have you noticed how many places on the Damrak accept Bitcoin now? Plus, we have castles nearby, aka the perfect cosplay festival backdrop.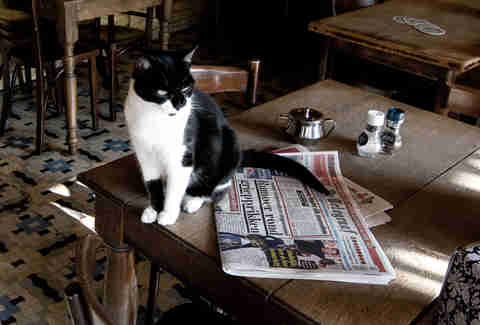 5. Cats
They're everywhere; winding through your hairdresser's salon, decorating café tables, guarding closed shop windows. Even if you're not a cat person, it's better than the mice.
 
6. Not giving a damn
This is a city unafraid to pick its nose in public, leave its curtains wide open, and slap on a rotating lineup of brightly colored pants. It's addictively liberating. (Come by during Gay Pride if you have any doubts.)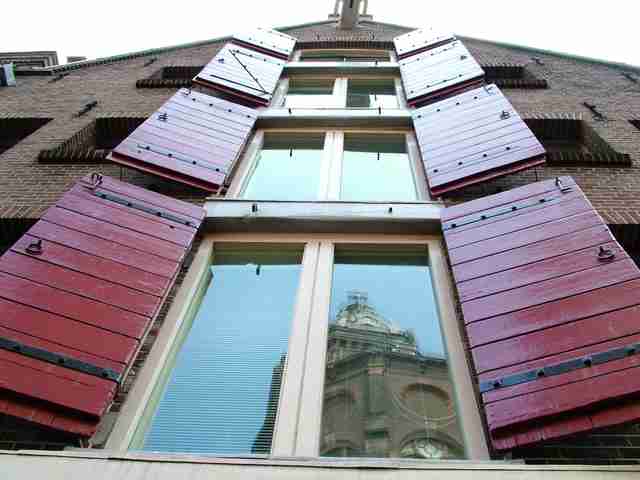 7. Clean windows
The exception to No. 6: your new apartment or office rental will likely come bundled with a contract with a window cleaner. 
 
8. Distracting tourists from the coffee shops and RLD with our museums and parks
We've got 30 parks and the most museums per capita in the world! Did you hear us? THE MOST MUSEUMS PER CAPITA IN THE WORLD.
9. "Breeding grounds" (Broedplaatsen)
This is the suitably colorful name for all the partially subsidized spaces around the city where artists gather to work and, well, breed creativity -- most famously NDSM. Non-artists get lured into places like Podium Mozaiek, De Ruigoord, and De Ceuvel with cheap, conscientious food and laid-back parties. 
 
10. Museum Cards
We said MOST MUSEUMS PER CAPITA IN THE WORLD. Which makes the €50/year Museum Card seem like a helluva better deal.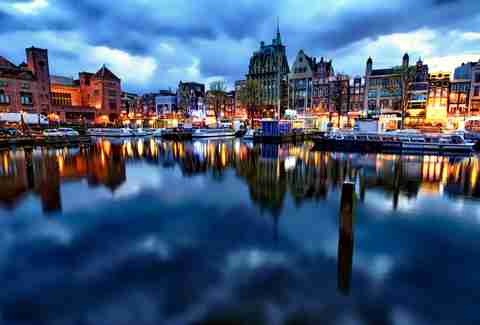 11. Water
Amsterdammers cry about water all the time, like how it's always always coming out of the sky, blocking direct routes through the city, not being poured out of the tap for free at certain tourist establishments... but the truth is everybody ever loves the city's 165 canals. Where else would we put our boats? 
 
12. Identifying people by their country of origin
It's not that we're being nationalist; in the city hosting the most nationalities in the world, it's just simpler (and clearer) to call our friends "Italian Diego" and "Spanish Diego" than to expect everyone to actually learn their last names. (And sorry "Iceland" -- as cool as you are, your country's name is less scary to attempt than yours.)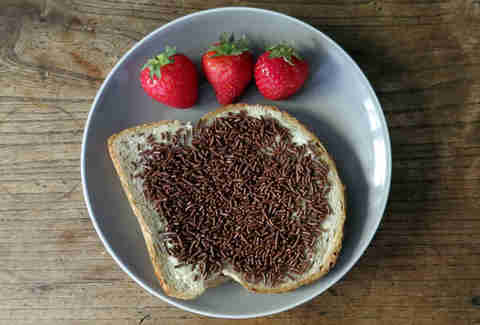 13. Hagelslag
It's chocolate sprinkles, and it's a valid meal choice for breakfast, lunch, or snack time. What's not to love? 
 
14. Nederglish
Or "Dunglish," whatever. Fact is, even if you stick to English, no one who's lived here for more than a year can resist peppering their conversation with the "untranslatable" words like gezellig, fun ones like lekker, and whatever ridiculous-sounding idiom you've learned that week. And, yes, those are random English words and phrases you hear popping out of the Dutch conversations around you.
15. Concerts
Aside from being the home of about half the world's most respected DJs, Amsterdam's also got a serious thing for live music. You've got a wealth of concert options in pretty much every genre any night of the week. 
 
16. Movies
Amsterdam treats its cinephiles pretty well, with plenty of blockbuster-friendly Pathé cinemas in addition to indie spots like Kriterion and The Movies. There's even a film museum housed in an architectural landmark, plus noteworthy film festivals like big documentary name IDFA, fantasy-focused Imagine, World Cinema Amsterdam, and KLIK! Animation Festival.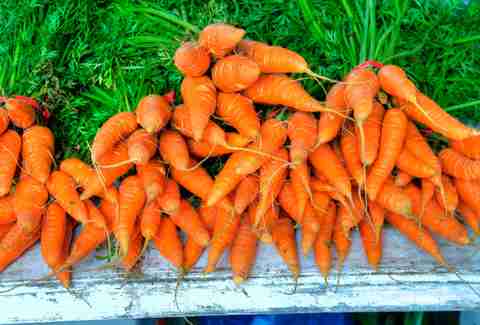 17. Being green and organic
With organic weekly markets and fancy "biologisch" chains like Marqt taking over the foodie shopping scene, even supermarket stalwart Albert Heijn is gradually going orgo. We love our food local and animal-friendly and, in addition to Greenpeace, the city is also the new HQ of Tesla Europe. 
 
18. Talking about the weather
It can be genuinely interesting. Swear!
19. Beer bars
Amsterdam's owed a lot of its swag to beer since the 14th century, when it made major bank off an exclusive trade arrangement with Hamburg. So no wonder the city loves beer, from the decades-old Belgian beer bars to the centuries-old brown cafés to the spanking-new craft local beer bars (looking at you, Craft & Draft). 
 
20. Game of Thrones
GoT love goes way beyond love for local gal Carice van Houten (Melisandre). And HBO stokes the flames: the traveling exhibition of props and costumes has stopped in a different set of cities each of the last three years, but twice in Amsterdam (including this spring).
21. Being in the World Cup
Many, many Amsterdammers care about soccer all the time. But even more only care about it once every four years. And as soon as the orange team is out, so are we. 
 
22. Being alternative
Call us hipsters or hippies, but we love our squats and art collectives. The beer is cheap, the entertainment is good, the vibe is inventive, and you get to tell people you're "sticking it to the man." (Try it, it's fun to say.)
23. Festivals
Between April (King's Day) and September (Valtifest), the festivals run pretty much non-stop. They cover music -- from dance (Pitch), to classical (Canal Festival), and even rock 'n' roll camping a little further afield (Lowlands) -- food (Weekend of the Rolling Kitchens), art/theater (De Parade), and more. There are often even multiple fests on the same day/weekend. And they are all packed. 
 
24. Going everywhere else (and being all the happier to come home)
Weekend jaunts around Europe can be addictive in this international transportation hub, but after seeing what else is out there, we tend to remember why we love Amsterdam so much.