Super-famous-history-book-writing dude Simon Schama recently called Amsterdam "the most liberal city in the world" (take that, Portland) and that sure sounds enticing to the casual traveller... but what is it exactly that you can do here that you can't do in, say, the US? A whole lot, actually.

1. Smoke weed in public
It's obvious, so let's get it out of the way. Sure cannabis is legal now in Colorado and Washington State (though still going through teething pains), but thanks to their no-smoking-in-public ("clean air") laws, the Netherlands keeps its monopoly on coffee shops.
Recommended Video
Looks Like the Unicycle Just Got a Makeover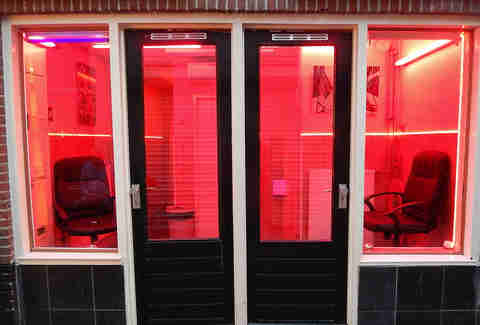 2. Go window shopping for intercourse
You knew this was coming next. Prostitution might take place all over the US, even sometimes legally, but you'll find the window variety only in the Netherlands*.
*OK, and Hamburg, Germany.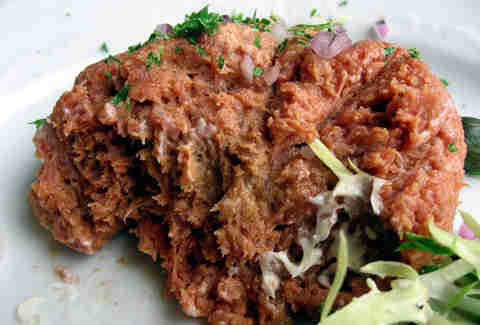 3. Eat "Filet Americain"
Despite the complete lie of a name, you won't see this ground-up and spiced raw beef paste (usually served on bread or crackers) anywhere in America, outside a special order. And it's delicious!
4. Eat "magic truffles"
Not magic mushrooms, which have been illegal since 2007 -- but let's face it, these kind of feel like a step up.

5. Eat fried food out of a wall
6. Pay about €150 per month for health insurance
(Good thing, since it's mandatory.) Several private companies will compete for your business.
7. Smoke peyote
Sold in smartshops next to the magic truffles, salvia, and kratom.
8. Eat raw herring from a food truck
They're everywhere.

9. Hang out with royalty
Yeah, OK, so it's not like your average Joe (or, Jan) is having tea with Queen Maxima every Sunday, but the royal couple likes to keep it casual, popping up regularly at events around town.
10. Get a job and go home at 5*
The Dutch live by the mantra of work-life balance... and apparently work the fewest hours of anyone in Europe. Many offices lock their doors by 8pm.
*Unless you're a lawyer: then you're still screwed.
11. Drive* two hours in any direction and be in a new country that speaks a totally different language
Note: in the North, that "country" is Friesland (where they also speak Frisian) -- technically a part of the Netherlands, but don't tell them that.
*If you're going West (to the UK) you'll want to drive... onto a boat. Or get a really floaty car.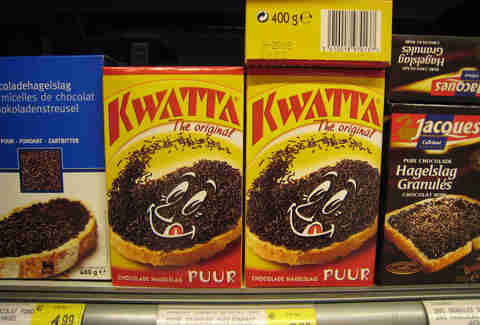 12. Drink at 18
In fact, until January 2014, the age was 16 for wine and beer.
13. Swear on TV
If you're ever interviewed by a news crew, pre-watershed, just f**king go for it.
14. Go topless on any beach
You will get stares, though, if you do it at one of the inner-city beaches, like Roest... but maybe that's why you're there?
15. Drink beer in an antique windmill brewery
Also, it's the first stop on our beer-bar bike crawl.