As Falcons fans, we can't help but get pissed when the only NFL team anyone wants to talk about is from... ugh, Dallas. So pissed, in fact, that we decided to spend an afternoon drinking frozen cocktails and listing not the reasons why our football team is better than theirs, but the 10 reasons why our city is better than theirs. Sure, we're not natural rivals like NY and Boston, but Atlanta and Dallas are both young, sprawling metropolises South of the Mason-Dixon -- though anyone with half a brain A) wouldn't live in Dallas, and B) will agree we're the superior city because... 1) We've got the Falcons It's a sad state of affairs that, while our Dirty Birds'll be contending for a title this year, "America's Team" will probably miss the Playoffs (again!), and are quarterbacked by a guy whose single greatest achievement is getting dumped by Jessica Simpson for a former back-up tight end from the 49ers.
Recommended Video
Top Things You Do That Annoy Baristas
2)...And The Braves
Sure your Rangers have ALMOST won a couple World Series titles lately, but they're not nearly as good at almost winning as the Braves, who've capture 11 division titles since 1995! Oh, and we actually managed to win a World Series along the way.

3) Our Nickname's Better
The ATL is a crisp, catchy moniker that you've heard on countless rap records -- and even Hotlanta conveys something of Atlanta's fun youthful energy -- meanwhile, the Big D is just a way of overcompensating for they fact that everyone there's probably got Little Ds.

4) We've Got Trees
Dude, Atlanta's basically a lush, green forest -- it's got the highest percentage (36% to be exact) of tree coverage of any American city, and one of our colleagues from Dallas said people there actually call it "Dallas with trees". Unfortunately, he also thought that was a compliment.
5) Atlanta's REAL
Bravo managed to turn the lives of middle-aged housewives from Atlanta into one of the highest-rated reality shows in television history. Seriously, those ladies have their own talk shows and record deals. Meanwhile, Bravo cancelled Dallas' Most Eligible after one season, and the ladies on that show are... um, probably still eligible?

6) Strip Clubs
Both cities rank near the top for strip clubs per capita and economic impact from stripping, plus dancers in both cities go fully nude. But if you want to see Two Chainz, Drake, or, like, infinity other professional athletes/musicians getting lap dances, you gotta be in Atlanta. If you'd rather see Ruben Sierra and his step brother getting 'em, go to Dallas.

7) Speaking Of Music...
Atlanta's groundbreaking hip hop and R&B scene has spawned countless stars like Outkast, Usher, Ludacris, TLC & plenty more, and has been shaping the music scene for most of the past two decades. Meanwhile, Dallas has spawned that chick who dumped Tony Romo, and... um, The Toadies?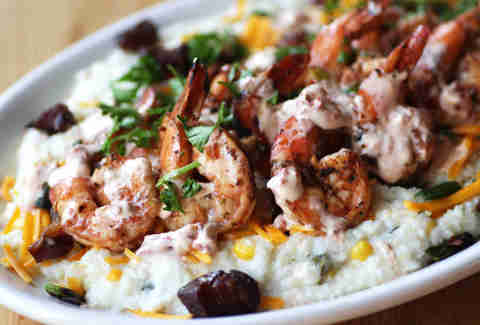 8) Food Scene
Not only does Atlanta have more restaurants per capita (who cares if most of them are fast food places? Not us!), it's the capital of a burgeoning Southern cooking scene, while Dallas can really only claim to be the capital of TEX-MEX, or as Wikipedia and every other part of the country calls it: Mexican food.

9) The Numbers Say So
Atlanta's median household income exceeds The Probably-Not-That-Big D's by an incredible 25.48%, or $10,152; we're smarter (34.6% of ATL's residents have at least a bachelor's degree, compared to just 27%); finally, the A has a higher percentage of women, and you know what that means... actually not much, since it's .2% higher, but still!

10) Sunday Drinking
And lastly, going to church in Dallas might just be as fun as it is Atlanta... if your liquor stores were actually open.