Sure, Atlanta has great summers, but did you? Did you spend it drinking outdoors, finding sweet ways to stay cool, and generally taking advantage of all the sweet stuff there is to do in the ATL this time of year? If not, there's still time to do these 19 things before summer's over. But you'd better hurry if you want to...

1. Go to Music Midtown
Even your sweet, walker-using grandmother is thinking about dropping the $153 on a two-day pass just to see Drake, now that she can't even open her Reader's Digest or watch E! without seeing the latest on this whole Meek Mill thing. Don't even tell her Run the Jewels is performing, or that there's a chance Lenny Kravitz will wear the same ripped pants he rocked last weekend -- she's likely to buy enough tickets for the entire retirement home. Secure your tickets first!

Recommended Video
'American Horror Story's New Season Makes Terrifying Connections to Current Events
2. Hit a non-Music Midtown summer concert or festival
If $153 is a little high for your budget, there are still plenty of festivals and concerts happening until the end of September, including the Meatball Festival, Alabama Shakes at Verizon Amphitheater, all sorts of beer and whiskey events, good ol' crazy Dragon Con, and ONE MusicFest at Aaron's Amphitheater.
3. Attend a summer-ending block party
Just like in all your alien fantasies, Roswell is signaling the beginning of the end with a triple-team outdoor collab event thrown by the city's Downtown hotspots Table & Main, Osteria Mattone, and Vin25, starting at noon on Sunday, Aug 23rd, and featuring live music, patio games, and drink specials. On Aug 28th, Downtown's Sidebar wants to WOO you at its free 12th anniversary celebration, where you can party with "Nature Boy" Ric Flair, apparently for real. Two days later, there's Foxeria del Sol, where Fox Bros and Taqueria del Sol team up to make dishes and drinks using an annual shipment of hatch chiles from New Mexico.

This is pretty easy to do. They even named the business after what you want to do, so hit them up and reserve a kayak, canoe, tube, raft, or stand-up paddle board and go do it, dammit.
Sure they charge $5 now, but the weekly jazz event is still one of the city's biggest and best get-togethers. Plus it ends in September and doesn't kick back up until April, so if you're going, now's the time.

6. Join a massive public water gun fight
There's a big wet one called Water Battle Royale happening in Grant Park on Sat, Aug 15th, starting at 2pm. If you need to be convinced that this is a good idea, you should stop reading this story and subscribe to AARP for all future recreational suggestions. Dude/Girl, it's a big-ass water gun fight in Grant Park -- DO IT!!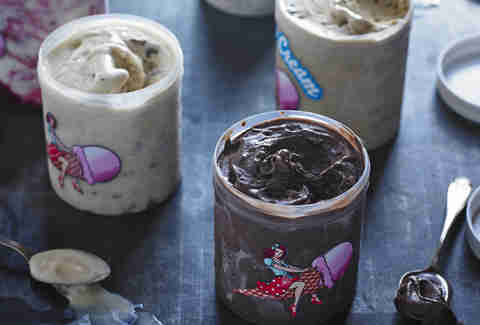 If you were too lazy to actually find places that've been selling it by the pint around town (like we told you to do), Queen of Cream's long-awaited ice cream parlor opens tomorrow (!), right off the O4W BeltLine. In its quest to live up to its name's implied awesomeness (one imagines a waffle cone version of Freddie Mercury singing "Sunshine of Your Love"), there'll be milkshakes, sundaes, coffee, and plenty of cold deliciousness in flavors like sweet GA corn and blueberries, brown butter whiskey pecan, and cornflake bacon brittle.

8. Eat local gelato
There's Honeysuckle, Cafe Antico, Paulo's, Morelli's, Cacao, and a lot more spots for Italy's famously creamy flavored iced dairy. So get yourself to one of them and slurp down some ultra-silky-smooth soft-serve while the sun's still shining.

9. Eat a local popsicle
King of Pops rightfully reigns over summer in ATL, but now's probably the best time to try new tea-flavored popsicles from a local company called Pop Stars, at a new spot called Tipple + Rose Tea Parlor and Apothecary in Virginia-Highland. It's got four flavors (matcha green tea, chai latte, etc.), all of which are delicious.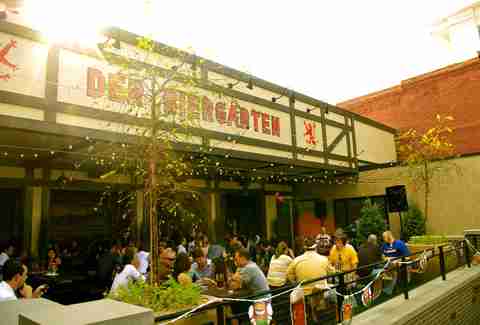 10. Drink on a patio
This is ATL, so you probably won't have too much trouble finding a great patio upon which you can get drinky, but FYI: One Eared Stag's patio punch parties end when September does. Head over there on a Thursday with $19 and you'll get "a unique punch" (hopefully not due to unwanted advances towards another patio drinker's spouse), and unlimited small bites from 6:30-8pm.

11. Get more than knee-deep at some public swimming spot
There are plenty of places to do this: Piedmont Park, Lake Lanier, your favorite W Hotel, or even a YMCA. No joke, the one hidden off 285's MLK exit is nicer than you'd be excused for expecting, if you will, with an amazeballs indoor pool, and a heated kiddie pool, as if children needed any more spoiling these days.
12. Buy enough summer beer to last through winter
Like a big, boozy temp agency, ATL's got plenty of seasonal locals that won't be around much longer. Take time today to find and purchase stockpiles of (or at least guzzle numerous draft pints of) Wandering Blues blueberry sour by Orpheus (gone in September), Waterkeeper hefeweizen by SweetWater, Second Self's Summer IPA or its spiced Belgian "Xmas in July," Maggie's Peach Farmhouse Ale by Terrapin, and Serrano Eye Patch Ale (American IPA) by Monday Night Brewing.
13. See an outdoor movie
Sadly, the answer to the question "Are they playing the Straight Outta Compton movie at Starlight Drive-In?" is, "Hell-to-the-mutha-fn-NAW!!" but at least you can still catch The Wizard of Oz at Atlantic Station tomorrow, which may not sound all that hot until you remember that nearby restaurants like The Pig & The Pearl serve special menus for outdoor movie screenings, and you can even borrow a free blanket during showtime. Good opportunity to tell your date a pig in a blanket joke? Probably not.

The home of every Atlanta-based puppet master not named Arthur Blank is hosting a one-night-only screening of the movie that made the Stay Puft Marshmallow Man famous, on Aug 15th. They're even selling beer and wine for the evening, and will have a marshmallow relay race for a prize of a couple Georgia Aquarium tickets, and even a real, live group of humans who refer to themselves as the "Georgia Ghostbusters," who ride around in a Ghostbuster-y Jeep Wrangler and sport full outfits with proton packs. Don't act like you have something better to do.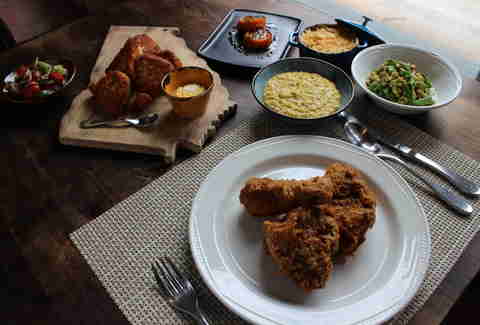 15. Beat the crowd to one of ATL's best summer openings
Did you know that M Bar, one of the pioneers of Castleberry Hill's bar scene, has reopened after a few years down, right on Sweet Auburn? Have you been to Kevin Gillespie's brand-new restaurant Revival yet? Has anybody told you a small-plate Avondale Estates restaurant named My Parents' Basement opens this week, and that it not only has a sick, exclusive craft beer selection but is also a damned COMIC BOOK STORE with a FREE VIDEO ARCADE??!! More on that later; for now, go be a pioneer.
16. Eat a whole summer menu
A gang of restaurants' menus will soon be gone when August ends. That includes MAX's Wine Dive, Farm Burger, and The Cockentrice, whose five-course Tuesday tasting menus and weekend brunch offerings like buttermilk biscuits w/ black pepper gravy-topped Spotted Trotter sausage and charcuterie boards. Canoe's weekly changing summer "dish revival" menu, honoring its 20th b-day and featuring retired meals it's served over the years, ends Aug 30th -- upcoming entrees there include cornmeal-crusted grouper w/ lobster and sweet corn succotash, and North Carolina pheasant w/ huckleberry jus, which, if you're really from ATL, you'll say you're Finn to eat.

This eighth-annual, arguably spiritual (if you worship pork) shindig is technically free if you're just hanging out for the live music, but then you have to buy a la carte food, so you might as well go on and spend $25 on VIP status. That way you'll get a plate o' pork with fixin's, a commemorative T-shirt designed by Esperanza, a SweetWater beer, a specially made King of Pops popsicle, and a limited-edition print from Noosh Studios.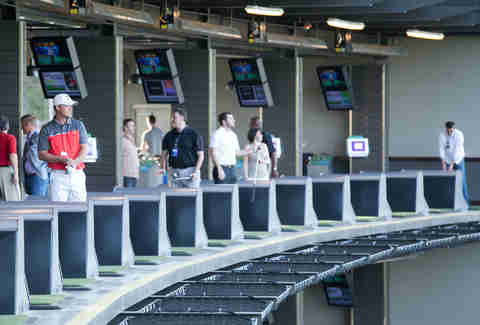 18. Ball out at the new West Midtown Topgolf
Topgolf opens Aug 14th, just down the street from Bone Garden Cantina and Bone Lick BBQ. It's massive, and you'd better believe folks in the area are going to be swinging for its balls from the first day they let folks into the netted-off complex.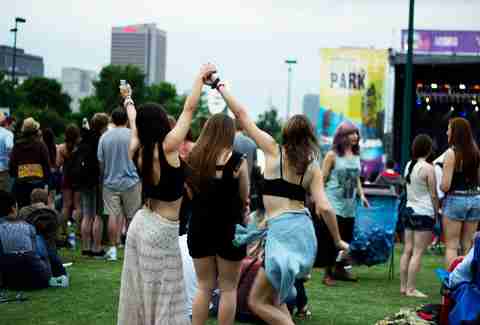 19. Dance in the park
House in the Park is one of the best musical events of the year, so get your ass to Grant Park on Sunday, Sept 6th, as some of ATL's greatest local DJs spin record after record of the sound Chicago made famous. If you're more into alternative rock and live closer to Piedmont Park, Park Tavern's "Sunset Sessions" weekly live music series ends that same day, with a finale set by Welsh rockers The Joy Formidable.

Sign up here for our daily Atlanta email and be the first to get all the food/drink/fun the ATL has to offer.
Michael Jordan never played in the NBA but he was the founding editor of Thrillist Atlanta, and when he's not shooting hooch, he's probably Shooting the Hooch. Hit him up at @MichaelBJordan to find out.