You know all those amazing cars you see on Cribs? Well, you'll very likely never own them, because you're someone who spends his time watching Cribs. But at least now you can pretend for a day or a weekend, thanks to Velocity Motorsports, who offer you the chance to pilot international super cars at 120mph around a Formula One-designed course.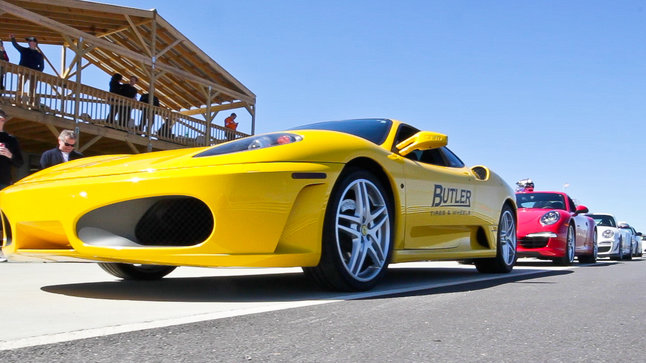 The fleet consists of a Bond-ish Aston Martin V8 Vantage, a $200,000 Lamborghini Gallardo, and this Bumblebee Ferrari F430, which surprisingly didn't play a potentially offensive character in a Michael Bay movie. Each has over 400 horsepower and can hit over a buck-twenty mph on the track's straightaway.
Oh right, and there's also this Porsche 911 Carrera S that redlines at 7,400rpm.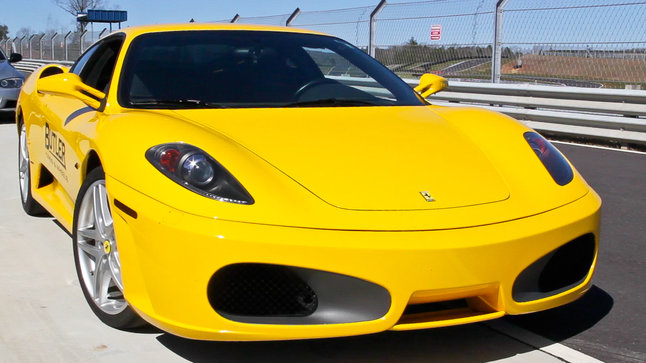 Driving packages include The Track (where you can cruise laps around the Atlanta Motorsports Park outside Dahlonega), The Touring Experience (a scenic, but also pulse-pounding tour through the back country roads of North Georgia), and the Excursion, a full weekend that includes hotel stays.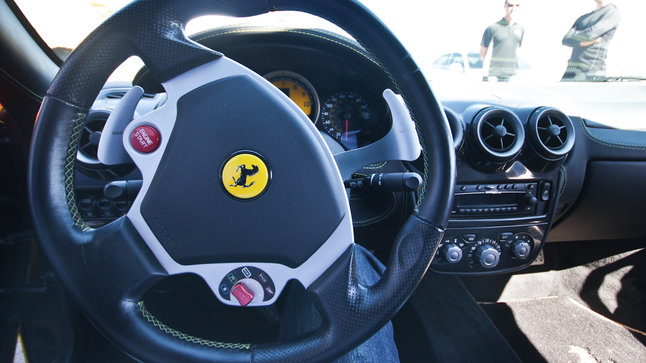 Get behind the wheel and be sure to listen carefully, because you'll be getting tips from highly qualified professional racing instructors on the best angles to hit a curve, when to throttle it up, and when to brake (hint: rarely).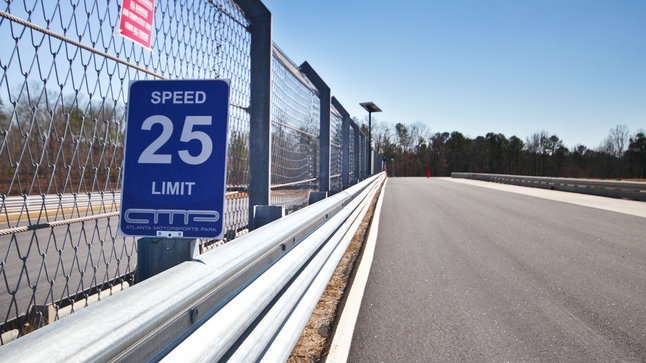 And, like the cars, Velocity comes fully equipped... with a sense of humor! But seriously, ignore that sign and gun the engine -- this is where the magic happens.