There's a reason why, when asked where they live in Atlanta, a lot of people replace neighborhood and suburb names with acronyms like "OTP," "ITP," and "FML" (lol). What about you though? As one of 5.5 million residents of the metro area, do you sometimes believe that the place you call home might be the pit-parts of the dirty peach? Check out this truthful breakdown of ATL's patchwork of places to live/escape others and let us know in the comments how you really feel.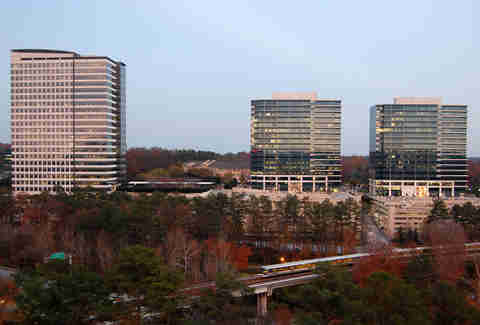 Brookhaven
Aside from that movie set-resembling living/shopping complex Town Brookhaven, this place is exactly what it sounds like: a haven for people who look like they're named Brook. There's more soul in Kenny G's curl than everything in this new "city" combined.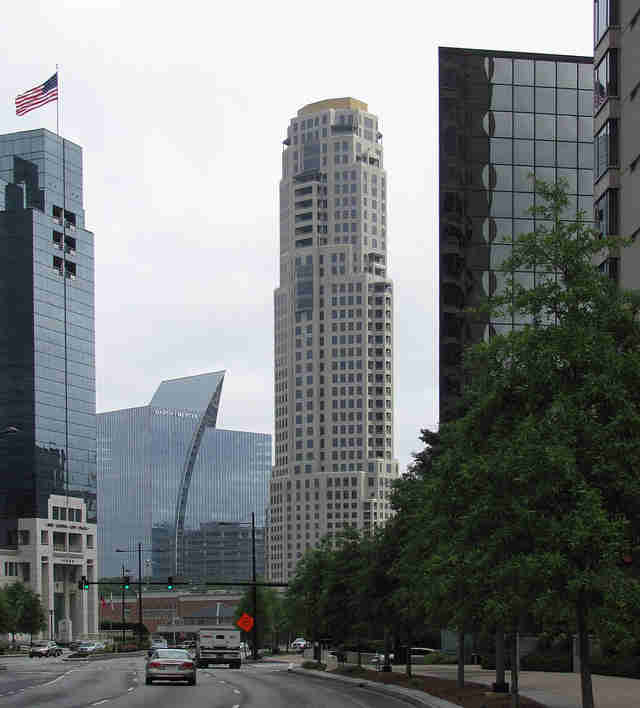 Buckhead
Basically a prison for the privileged, Buckhead-lifers think they're fancy but are in fact the Beverly Hillbillies of the South. This is as close as ATL gets to South Beach, with all the cornball hairstyles, continued usage of Foursquare and wildly overpriced restaurants selling expensive Gulf Coast oysters, but none of the sandy coastlines or sexy people.
 
Midtown
Traffic near the Fox Theatre and Piedmont Park is so gruesome you could literally ghost-ride the whip and no one would even notice. Parking is pathetic enough to make you pull an extra $40 from the ATM just for the PARKatlanta ticket you'll get later. Basically functioning as little more than the city's hip midsection, Midtown is ATL's shiny, tiny, well-shaved groin.
East Point
We hear there's a Corner Tavern here somewhere. Hard stop.
 
West Midtown
When's the last time you heard somebody saying they lived in "West Downtown?" Never, because that's basically Bankhead. Can we drop the cute nickname please? Not to mention Howell Mill and Northside were once viable alternatives to 75/85 traffic if you wanted to get Downtown via Marietta St. Now MARTA buses, GA Tech cyclers, boutique dog soap retailers, and $5 taco stands all meet here, just to laugh at your pain.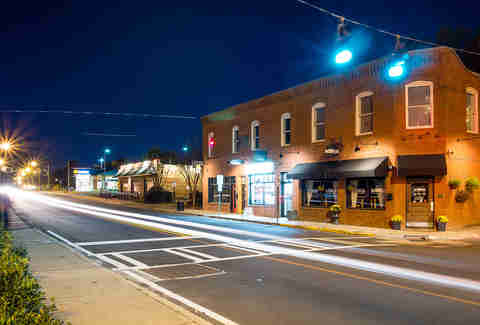 College Park
Planes roar overhead all damn day putting out toxic fumes, happy to be thousands of miles above "Georgia's Global City." Main Street, bookended by East Point and basically, er... the end of civilization, features a bar called 25/8 that's actually only open half-days from Thursday to Sunday, and there are no colleges. This is a city built on lies.
Decatur
On one side of The Dec, you'd think you found heaven before realizing all your creepy neighbors wanna do is have house parties with no music and chat about the latest pedometer. On the other side is South Dekalb Mall. Is this what you want?
Marietta
This is where clinically dead octogenarians live in quiet neighborhoods with their adulterous Baby Boomer children who allow their own unemployed millennial kids to drink Jäger at the dinner table and complain about not getting a condo in Midtown for Christmas.
Norcross
There's no reason to be here -- unless it's for cosmic bowling.
 
Inman Park
Back before condos forced Dad's Garage and Victory Sandwich Bar to relocate, IP was all the rage. Now Elizabeth St is nothing but old ladies actually named Elizabeth who get wine-sloshed at Barcelona and invite you to secret elderly orgies at the Trolley Barn.
Old Fourth Ward
Sure, on good nights at the corner of Edgewood and Boulevard, you feel like you won Georgia's real estate lottery. But when iLoveMakonnen-looking GA State kids take over the clubs (on a Tuesday) sporting electric-blue nose hair and stone-washed denim shorts (in the winter) all you wanna do is move somewhere off the East-West Connector to forsake humanity. Speaking of which…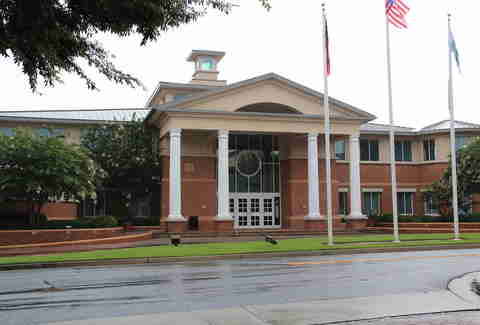 Smyrna
You get all the tax responsibility of living in Cobb County without the beauty, property value, restaurant/bar options, eligible singles, or possibility of joy.
 
Poncey-Highland
Girl please. They'll be calling this whole area Ponce City Market in a few months. Next!
 
Virginia Highland
Once you turn onto North Highland from Ponce, you're stuck here forever. At least there are great bars and food spots, but don't they sell drinks in places that don't dead-end in Morningside? Oh, that brings us to...
Morningside
Nothing but big weird houses, whose residents look like they've spent their lives inside weird houses.
 
Lindbergh
The worst traffic strip in town, with nothing but the Tower liquor store and franchise restaurants to keep you sane. Why do you think this is where The Dump opened shop?
East Atlanta
If you don't punch yourself in the face before making it to Flat Shoals and Glenwood from the I-20 exit traffic, you'll wish you had. Especially when you arrive at any local bar and realize these people are just not (and don't) like you. Plus, have you noticed most of the restaurants seem to be missing key elements, like customers?
 
Kirkwood
Before The Great ATL Housing Market Bed-Sharing of 2008, the realest hipsters in the game moved here for the dual promise of close proximity and comfortable distance to/from Downtown. Nowadays Vespas and horrible cat graffiti congest Dekalb Ave, and the drinking scene feels just right for an all-John-Cougar-Mellencamp playlist.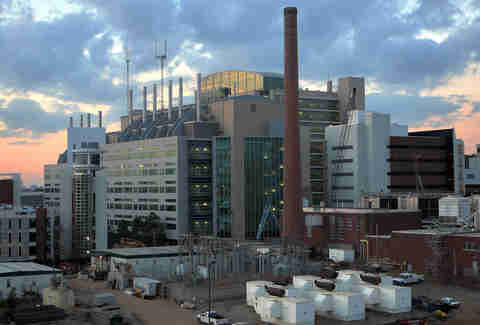 Druid Hills
You either live here because you can't let your Emory days go, or you work at the Center for Disease Control and Prevention. Either way, you're probably a little sick.
 
Cumberland
The soon-coming Braves stadium will completely ruin any idea you had of happiness where I-75 and 285 meet. Then again, with landmarks like Red Lobster, Costco, and This That & the Other, was there really ever anything here to destroy?
Grant Park/Ormewood Park
The famous cemetery on the other side of Memorial is a metaphor for the hopes and dreams of many young couples who had kids and realized they aren't close enough to a bar that allows children and can't afford a babysitter due to rent prices.
 
Mechanicsville
When they demolish Turner Field in a couple years, this highway-adjacent plot of land will probably become something out of Mad Max Beyond Thunderdome. Don't be surprised next year if you see Tina Turner and Mel Gibson riding around in weaponized Trans-Ams looking for deer meat and waiving Tomorrow-morrow Land flags.
 
East Lake
Just outside that beautiful golfing community is the very real threat of what the late-great UGK rapper Pimp C called "a kickdoe," just waiting to happen to anybody that forgot this used to be called "Little Vietnam."
Stone Mountain
You must be lost.
 
Lawrenceville
You must be divorced.
 
Douglasville
Truck stops, inbreeding, and Best Buy.
Sign up here for our daily Atlanta email and be the first to get all the food/drink/fun the ATL has to offer.