In Atlanta proper, there are more streets named "Peachtree" than there are strip clubs, and we couldn't help but wonder why. But when we found out answering that question would require an understanding of local history and/or serious research, we decided to start wondering which one is the best instead: The result is Thrillist's guide to Atlanta's 14 best Peachtree streets, which we've ranked thoroughly and almost completely arbitrarily...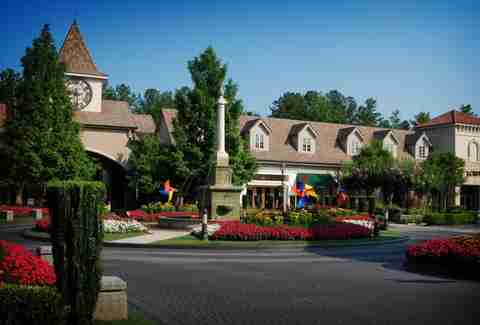 14. Peachtree Creek Circle
Aside from its "moderately" close proximity to Buford Hwy, a nearby Regal Cinema is the best/only thing going if you "live" anywhere around this off-highway outpost.
 
13. Peachtree Parkway
There's a moderately decent shopping area here called The Forum. Being in Norcross will make you accept standards like "moderately decent."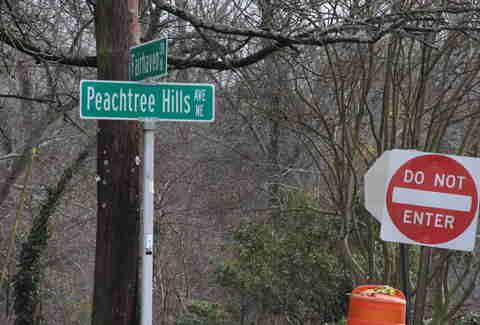 12. Peachtree Hills
A lot of people living in ATL will never see this hidden-in-plain-sight Peachtree, which only makes it an even sweeter traffic hack for those who need it to cut around outta-towners, wowing themselves with the fact that, "Oooh, we're on (the real) Peachtree!"
 
11. Peachtree Industrial
The evil of this highway is apparent because it leads you to Norcross in the first place. The best thing about it is the fact there are... um, interesting warehouses selling all kinds of stuff? But there are also Rav4s everywhere.
10. Peachtree Valley
There's plenty of halfway-decent, cheap food near this dead-ender. The best part: if you actually end up with food poisoning, Piedmont Hospital is right across the street.
9. Peachtree Memorial
This gap-bridging residential street near Restaurant Eugene and Holeman & Finch has an "I'm all about location" kind of appeal thanks to its proximity to some of Atlanta's most epic bars and eateries.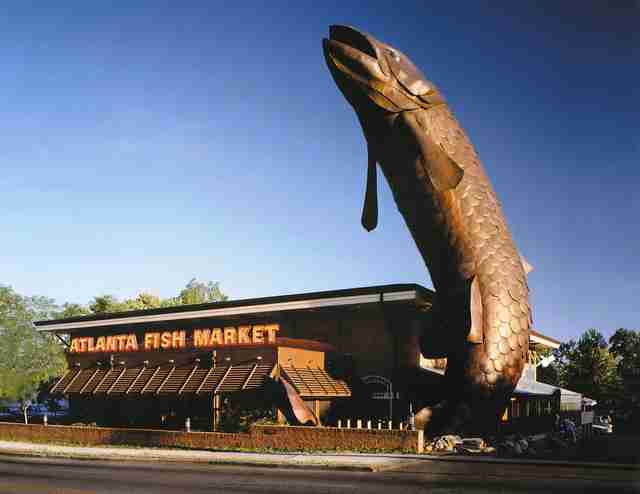 8. Peachtree Avenue
A good side road for parking if you're headed to Buckhead Atlanta for Shake Shack, Bonobos, or the Atlanta Fish Market for a seafood dinner.
 
7. Peachtree Dunwoody
Splitting off from "real" Peachtree just after Lenox and Phipps, PD runs parallel to 400 and is a decent alternative to getting around daily traffic in that area.
 
6. Peachtree Center
Your closest strip club in this interstate-flanked part of Downtown is Goosebumps (which you'll have, one way or another, after leaving), but the bar scenes at nearby convention hotels like the Westin, Marriott Marquis, and Hyatt aren't half bad for what they are.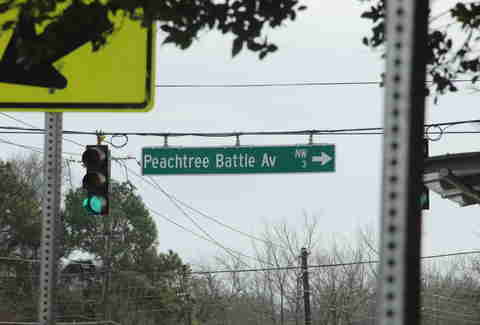 5. Peachtree Battle
Taking it's name from the Civil War's Battle of Peachtree Creek (#branding), this historic stretch of road recently became home to T.I., who's paying $12k a month to live near a Buckhead Starbucks, and old, deep ATL money.
4. Peachtree Walk
Whoever named P-Walk was honest, because if you live in one of the condos on or within a block of this Midtown street, you can't even skip without running into Steamhouse Lounge for cheap oysters off West P'tree, or the bar/food action around the nearby W and Loews hotels off the "real" P'tree to the East.
3. Peachtree Circle
A semi-circle between the real Peachtree and Piedmont Park, this is an ideal place to live, with museums (MODA, the High and Woodruff Arts Center, etc.) and hangouts like Shout and TAP all within a comfy walk.
2. The "Real" Peachtree
Ending just after the Lenox/Phipps junction, this strip is the one everybody means when they say "Peachtree." It starts from the bottom (literally -- ATL's Downtown jail tower), and runs all the way through Midtown and Buckhead up the city's hind-parts (yup, straight into Brookhaven).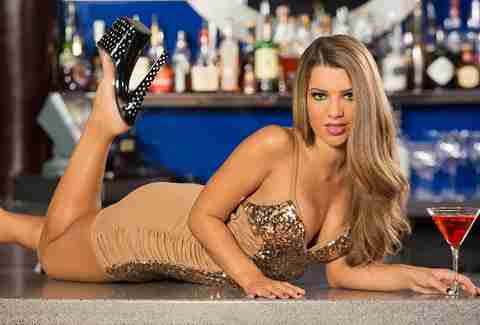 1. West Peachtree
With the "real" Peachtree's traffic and (shudders) Brookhaven connections, Midtown's hidden backstreet gets the surprise nod for top Peachtree: You're never far from a MARTA station, and it gives you quick routes to GA Tech, plus easy access to tucked away spots like Cypress Street for beer or Cheetah for designer shoe-modeling.
Sign up here for our daily Atlanta email and be the first to get all the food/drink/fun the ATL has to offer.