The gang behind Article 14, STATS, and Der Biergarten wants you to feel like a kid again, so they tricked out a 12000sqft space and made it into cocktail-filled arcade bar Game-X. And on the off chance that you were the kind of kid who played sports and stuff... maybe just go here and wedgie people trying to feel like a kid again
Actually, the main floor's got a huge bar and flatscreens that play sports, so just relax, jock
X's menu is jam-packed with fast-casual noshes like this double-stack, plus wings, hot dogs, and tacos -- all perfect foods to eat with one hand while Cruis'n USA with the other
The games work on an "X-Card", and this 10ft-high Connect Four board is the perfect place to start, being the most publicly visible way to embarrass your friends/co-workers
Recommended Video
The 'Game of Thrones' Pop-Up Bar Is Now Open in Washington, DC
Or get all "last man standing" in four-player games of Quad Air Hockey
Classic games include skeeball, that one where you stand next to the bins and keep placing balls in the little 100-point one
... turns out racing games have evolved since Cruis'n USA: these things have a webcam to let you post a crazy avatar pic
Pad/phone games like Fruit Ninja, Doodle Jump, and Temple Run get the full-scale treatment, just in case you were starting to feel like a real adult for a second
Check it: Dark Escape 4-D (shut up, scientists!). Players sit in a specialized cabin, (which includes wind machines, surround sound, 3-D glasses, and vibrating seats), that immerses you in a zombie-/monster-laden nightmare with an actual heart-rate monitor that records your panic attacks
After you've been thoroughly scared senseless, calm your nerves with a specialty cocktail like The Outdoorsman, a manly mix of Bulleit bourbon, sweet vermouth, and "Altar aphrodisiac". They've also got a bevy of wine and brews for the uninspired
The Jalisco keeps things fancy with reposado tequila, sour, and a splash of pineapple
Or take a ride in the UFO beer 'tail with white rum, sour, and OJ, just one more example of a jock who you should be really, really afraid of.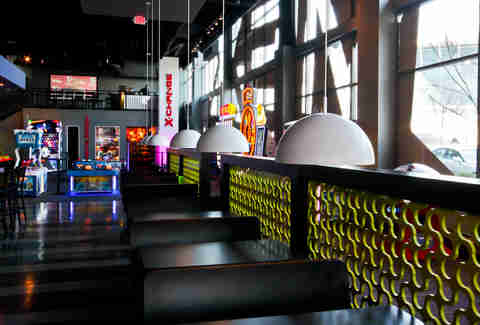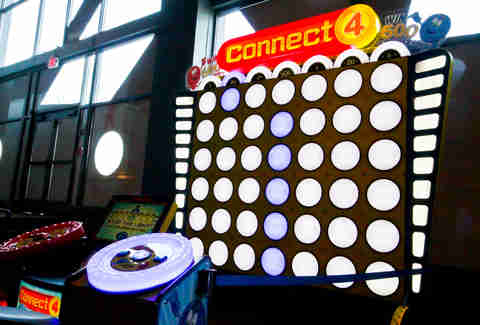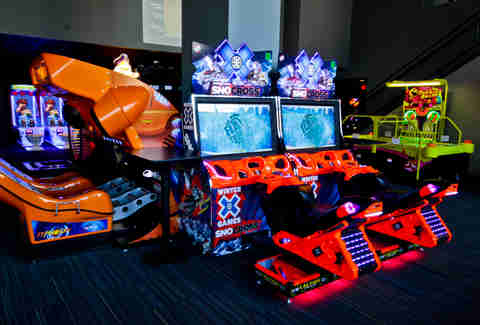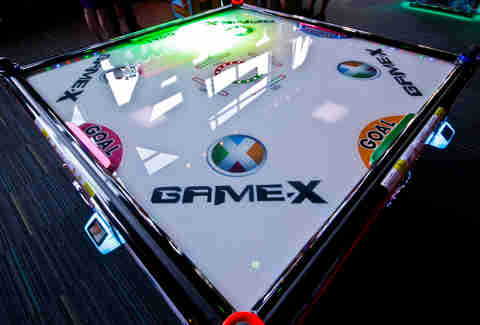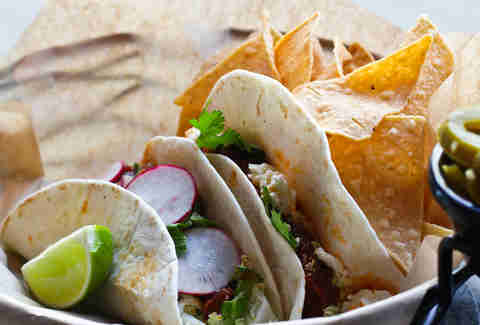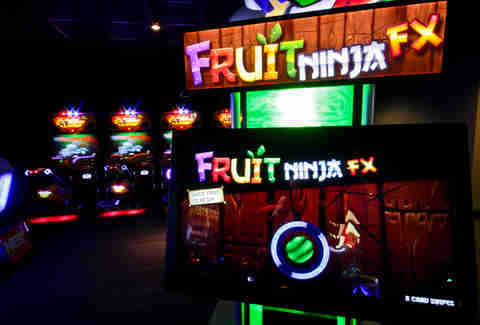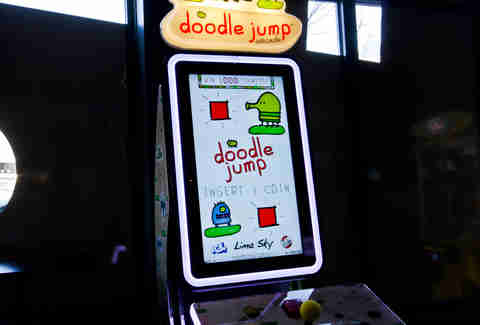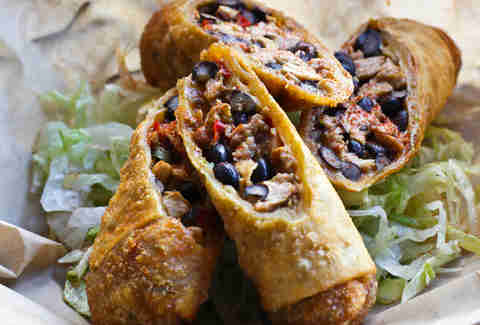 Previous Venue
Next Venue
Venue Description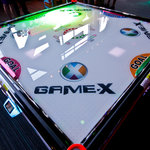 1. Game-X
275 Baker St, Atlanta, GA 30313
This 12000sqft space's tricked out like a cocktail-filled bar arcade, Game-X. And on the off chance that you were the kind of kid who played sports and stuff... maybe just go here and wedgie people trying to feel like a kid again?