If there's one thing that's really, really easy to do in Atlanta, it's getting really, really fat. But if there's a second thing, it's have a wild Halloween, especially if it's on a Friday... like this one! And if someone's assembled a list of the ATL's sweetest parties... like this one!
Friday, October, 31st: The most insane and inappropriate costumes are found inside the giant ballrooms of the Buckhead Theatre, where Atlanta's most infamous party posse is back for Social Mess' Halloween Party #5
Friday, October 31st: Nightmare on 13th Street, Midtown's beastly party is back with loads of Witches Brew, games, and cash costume contests. Food trucks are outside... and hopefully the delicious things they serve don't end up outside of you by the end of the night.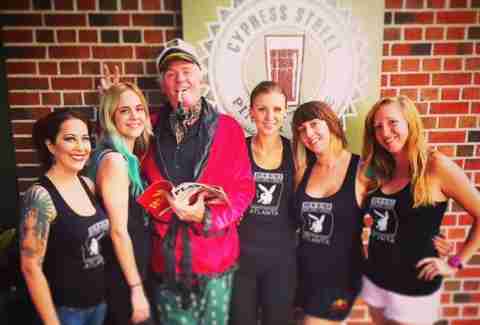 Friday, October 31st: The '80s Zombie Prom Halloween Bash scrambles several different themes into one ghoulish concoction that you'll only find at Cypress Street, the same place that combines fried chicken, donuts, and bacon, so trust that they know how to make it all work together.
Friday, October 31st: Seven bars are combining forces with the evil music of Metalsome for Halloween Night in the Highlands 4, where spooky shooters at each boozer will turn you from Doctor Jekyll into... a more appropriately inebriated Doctor Jekyll. Things start at 7pm.
Friday, October 31st: The best place for the truly strange, artsy, and whimsical this evening is the Scoutmob and Goat Farm Halloween Party, where macabre singing clowns, computer-art hybrids, and something called a "Video Meth Lab" will mess with your more than any glowing, bubbling liquor brew.
Friday, October 31st: Class things up at Martini's & IMAX Fright Night 2014 with a blood-red cocktail (presumably because it's made with blood! Or just grenadine.). You can also catch live music and check out the exhibits sans all the annoying kids. If that's not enough the giant screen'll be showing the scariest kind of movie ever: nature films.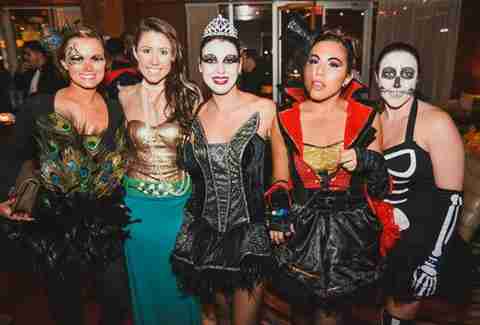 Friday, October 31st: In addition to it's usual spectacular views, Whiskey Blue on top of the Buckhead W is offering complimentary glow toys, sounds by Rimby, and "party favors", purely as a favor to you no doubt, at their Haunted Rooftop Halloween.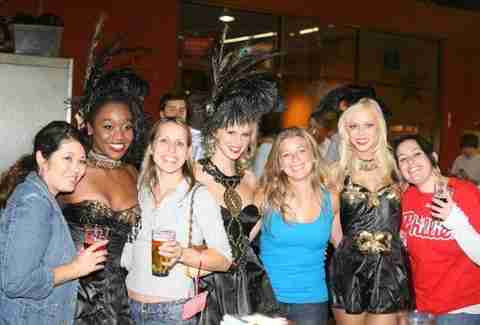 Friday, October 31st: Is there better place to hold a Halloween party than at a location that cannot possibly run out of beer? No, which is why ATL's oldest brewmasters are inviting the A's costumed masses to their haunted house of hops for Franks 'n Steins.
Friday, October 31st: For everyone on the Northside unwilling to head all the way into town, 37 Main is gathering a thousand or so of your neighbors for some devilish debauchery at Spooktacular, including a cash contest for "most insensitive" costume that could get people fired on Monday.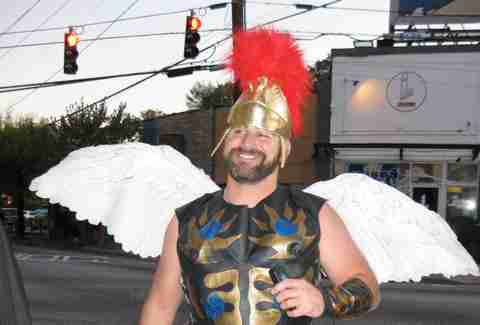 Friday, October 31st: Get started in the daylight hours at EAV-O-WEEN, which takes place in the spooky streets of East Atlanta Village. You can get painted, grab a "donated" piece or two for tonight's costume, and sample the pumpkin-spiced cocktails from any of the fifteen area bars.
Sign up here for our daily Atlanta email and be the first to get all the food/drink/fun the ATL has to offer.