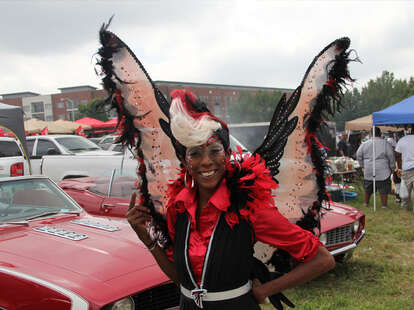 What do Falcons do? They rise up. Then they take a shower and get their asses down to The Dome early to grab a spot at one of the great pre-game drinking/eating spots around the gulch.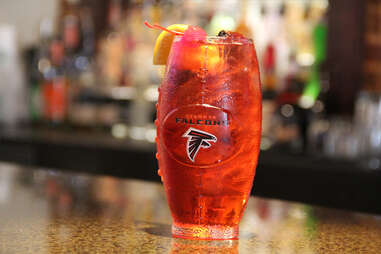 Park Bar
Tucked away on the side of Centennial Park is a raucous little joint with a signature game-day drink that's made w/ Crown Royal & fruit juice, and is so popular they've actually put it on tap. The tap's unmarked though, so you've got to ask for it by name: the "Red Zone Punch".
Googie Burger
This little burger stand may not look it, but they've got giant burgers (the double-pattied Beefy Pig Burger w/ bacon, smoked pork, cheese & barbecue mustard sauce), AND, unbeknownst to many, a selection of beers you can drink openly (and legally) in the park!
STATS
Bars are always packed on game day, but, if you get a seat at one of STATS' double-tap tables, you can pour your own draughts. They'll even customize it with sweet brews like SweetWater 420 for those who like a little depth in their beer, or a hard cider for the... uh, girls. Riiiiight.
Game-X
Avoid the 20min drink lines at chain sports bars and hit this sweet adult arcade with an automatic beer pong table and their own game-day drink you'll need to ask for by name: The Dirty Bird, which's a bourbon, OJ, peach schnapps, ginger ale & grenadine combo.
Honorable Mention: TJ's Sandwiches at the CNN Center
Not really a bar, but what looks like a nondescript sandwich place in the CNN food court holds a wondrous secret: 32oz drafts for $6 and change, which is approximately eleventy times cheaper than the beers you can get at The Dome.