You already know dating in Atlanta is different than anywhere else, but one thing we all have in common is that no one, not matter where they are, wants to waste their money on a bad date. Luckily, we've rounded up 14 legitimately great dates that can help you... um, close the deal so to speak, without spending more than $20. You're welcome...
Just 45 minutes away in the beautiful (and romantic) North Georgia mountains, Sharp Mountain Vineyards produces some of the region's finest, most award-winning wines -- and it's the only Georgia winery to create three varieties! Five bucks a person gets you a generous choice of four wines, so pack some picnic-style eats, tour its gorgeous pavilion, and get a little soused in a decidedly sophisticated way.
2. Taco Tuesdays at Mother
There's nothing better than tacos, right? WRONG. There are cheap tacos, specifically the ones at this Old Fourth Ward favorite, where tacos are $2 each on Tuesdays. Oh and it also has $2 tequila shots and $2 Tecate. That's what's up.
An enormous historical relic, Oakland Cemetery is the final resting place of some of Atlanta's most famous figures. It's also one of the city's most valued green spaces, full of beautiful trees and foliage as well as stunning architecture. It regularly has a variety of cool tours and events, but simple admission is free! Pack a picnic and explore the grounds -- if you get hungry, you can also stop in at Six Feet Under across the street for some delicious, wallet-friendly fried seafood.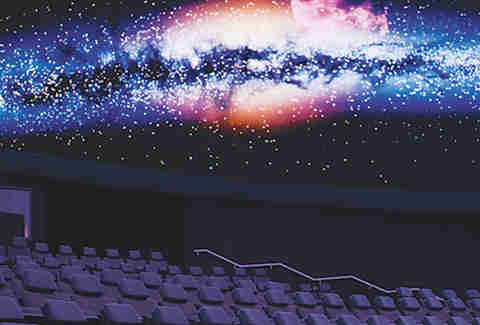 On Thursday and Friday nights, Fernbank Science Center offers free admission for everyone wanting to geek out over its telescope. Pair this with the Planetarium, where the round, heavenly theater is truly beautiful. Admission tickets are just $7, which is a meager price to pay for reenacting your own version of Ross and Rachel's infamous date.
5. See a free movie in the park
Throughout the summer, Atlanta has several movie in the park options and most of them are free. Our favorite? Atlantic Station's Movies in Central Park, which gets major points for being romantic (and not showing crappy films, either). Better still, many of Atlantic Station's restaurants offer special to-go movie prices (like Chick-a-Biddy's mouth-watering chicken biscuit with any side for just $10).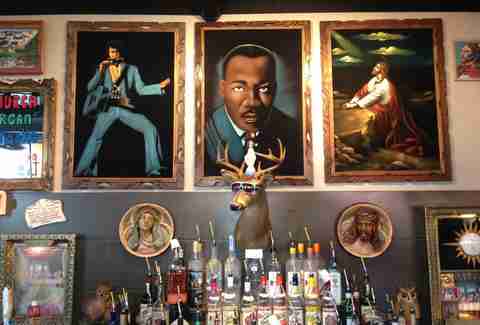 Inside the walls of Church, you'll find kitsch, kitsch, and more kitsch. Oh, and no cover charge. And 24oz PBR cans for $3, and top-shelf liquors for $6.
Depending on the day of week, you'll also find Ping-Pong tournaments, tarot card readings, and church organ karaoke. If you sing, definitely don an authentic choir robe.
7. Free pizza at Argosy
For a late-night date any day of the week, head to Argosy in East Atlanta Village, where the purchase of two refreshingly cold draft beers gets you a free and delicious fresh, wood-fired pizza after 11pm.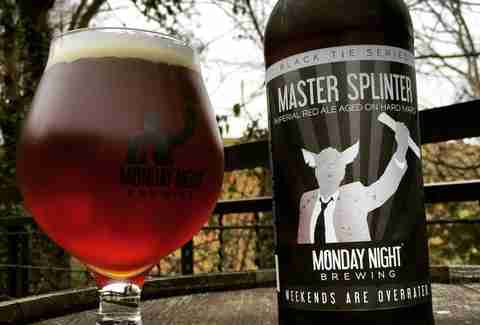 Every Monday, Thursday, and Saturday, you can tour Monday Night Brewing, where just $10 will get you a nifty souvenir pint glass and access to six 6oz beer samples. Oh, and if your tour happens to coincide within a day of your birthday, your $10 fee is waived!
Atlanta is known for its killer art scene, and what makes it even better is that you can take it in for free. Case in point: the Castleberry Hill Art Stroll, which takes place the second Friday of every month and showcases cool, diverse art galleries in one of the city's most up-and-coming neighborhoods. No wonder it's been called the best art stroll in Atlanta.
Just $9 per adult gets you access to two movies on the same screen at what is arguably the city's oldest, most beloved movie theater. Stretch out and relax in the privacy of your car underneath a blanket of stars. It has its own concession stand, but to keep costs down, go ahead and bring along your own food and drink.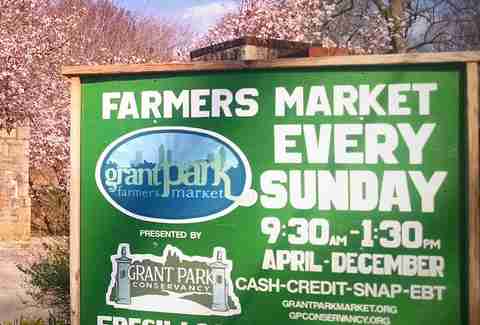 Are you and your special friend morning people? Then head over to the Grant Park Farmers Market on Sunday morning for all sorts of delicious local treats, from Revolution Doughnuts to Doggy Dogg hot dogs. Pick up any number of tasty things and stroll the grounds of Atlanta's oldest -- and some would say most beautiful -- park. Packing a blanket, lying down, and whispering sweet nothings isn't a bad idea, either.
Atlanta's new streetcar is not only impressively sleek and fun to ride, it's free throughout 2015. Hop on it, knock your date a kiss, and take it any number of places, like historic Centennial Olympic Park or the diverse, delicious Sweet Auburn Curb Market, where you can get authentic, otherworldly arepas at Arepa Mia for under $10!
13. Chow down on $2 burgers at Hand in Hand
A British-style pub in the heart of Virginia Highlands, Hand in Hand is a good deal any day of the week, but Tuesday absolutely can't be missed. That's when it offers hearty, mega-meaty burgers for just $2. If the weather cooperates, definitely enjoy it on its spacious, beautiful patio.
On its own, Victory Sandwich Bar's industrial, yet warm environment and solid menu make it a great date spot. Even better, it has inventive sandwiches for just $4 and $5. After you eat, walk around the corner to Decatur Square, where you can spit game under the stars.
Sign up here for our daily Atlanta email and be the first to get all the food/drink/fun the ATL has to offer.