Atlanta Event of the Week
Friday, December 20th, 7p: Your first opportunity to get on Santa's really naughty list this weekend is at The Highlands Santa Stumble: tickets get you a holiday shot at five different bars (Neighbor's Pub, Dark Horse Tavern, etc.), access to the after-party/costume contest, plus food and drink specials along the way.
Thursday, December 19th, 9p: Ain't no Christmas party like The Clermont Lounge Christmas Party, but if you do plan to hit this debauched holiday bash be warned: kissing a stripper under the mistletoe would probably be more fun at literally any one of Atlanta's other sweet gentlemen's clubs.
Continue Reading
Friday, December 20th, 9p: If you know your fairy tales, or, like, watch Grimm, then you know Krampus is a sort of bizzaro Santa who punishes naughty children, and does an annual adults-only live show called Krampus Xmas with The Little Five Points Rockstar Orchestra at 7 Stages Theater.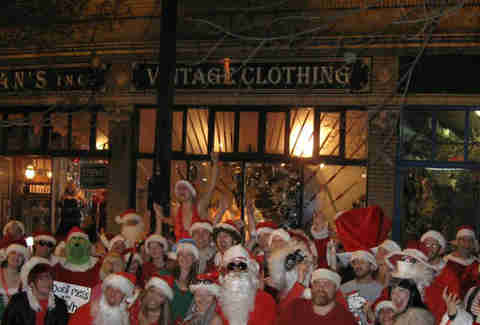 Saturday, December 21st, 7p: Head to The Vortex Bar & Grill in Little Five Points for all sorts of boozy Claus-ing, dirty Christmas carols, and (cough) absolutely no-violating of the city's open container laws! Scope the deets on SantaCon here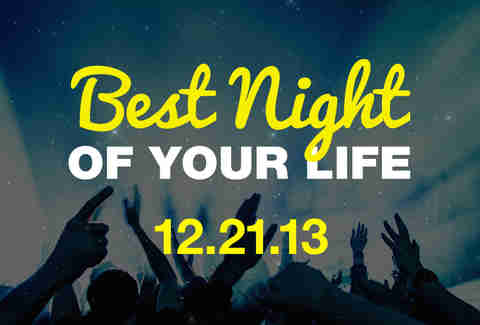 Saturday, December 21st: It's guaranteed to be the longest night of the year, but it's also going to be the Best Night of Your Life  -- provided you spend it taking in all the best Thrillist-approved madness around town, from happy hours, to craft cocktails, to late-night face-stuffing. Build your itinerary now, grab some friends, and make it happen.


Sunday, December 22nd, 6p: What is quickly becoming Atlanta's most-anticipated holiday music mini-fest, Holiday Hootenanny, is rounding out your weekend with four hours of ATL musicians on stage and a giant jam session (that they swear won't actually suck) at the end.