Event of the Week Slinging street food every day at Atlanta's Food Truck Park apparently isn't enough for some of the ATL's favorite mobile eats vendors, so they're descending on Piedmont Park for the 2nd Annual Atlanta Street Food Festival. Expect live music and plenty of mobile grub from the likes of The Fry Guy, Freckled & Blue, and Smiley's Street Eats. See all the trucks, right here
Saturday, July 13th The Family Dog's Half Way to NYE Party features music from AJ & The Jiggawatts, and toasts to the resolutions you didn't keep. The first half of your year will get even better if you click here!
Sunday, July 14th What do Centipede and Little Big Planet have in common? Besides being glorious time-wasters, they were both designed by women... and are part of MODA's new XYZ: Alternative Voices in Game Design exhibit, the first to highlight the work of women game designers and artists. The ladies at this thing will love a guy with game... on the Xbox
Wednesday, July 17th (Weekly Through October) Buckhead's Southern Art is bringing the party to the patio via Memphis-style 'cue and SweetWater brews to wash down all that glorious meat each and every Wednesday, from 5-8p. Get all the details on the weekly patio cookout
Ongoing Food/Drink Happenings You Won't Want To Miss O4W bistro P'cheen is kicking off a new weekly Craft Cocktail Series, going down Tuesday-Friday from 4-7p with featured $5 specialty cocktails and $5 bar bites. Details on upcoming weekly happier hour happenings are right here
Local Lady We Love, and Where to Meet Her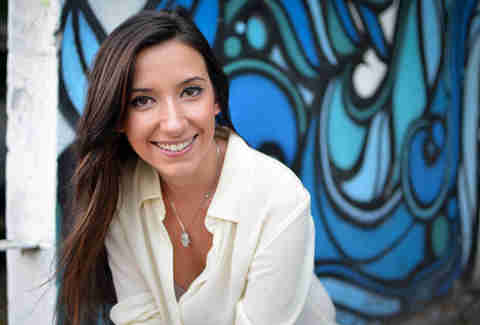 Meet Teodora Nicolae, a lovely Romanian-born, South Florida-raised lady who now happily calls the ATL home.

Why we love her: 1) She runs/can get you into the city's hottest events 'cause she works at CWPR, where she also spends a shton of time wrangling celebs. 2) The girl can dress -- for proof check her style blog The Fashion Lush. And 3) she can EAT! You'll find her most nights devouring medium-rare filets and lobster mac 'n cheese at Midtown steakhouse STK, downing plates of burrata ravioli at Cucina Asellina, or satisfying her dessert addiction with bacon-banana pudding at D.B.A. Barbecue.

Our only question... where does all that food go?!