From green beer to kissing wenches: your ATL St. Paddy's Day primer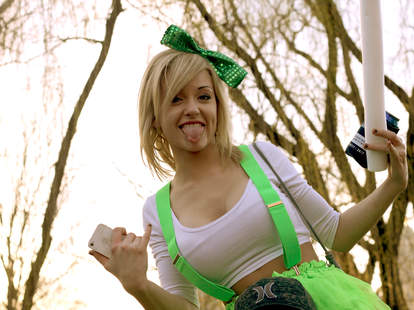 Friday, March 14th: Do some good this weekend by supporting the brave souls shaving their heads to raise money for childhood cancer research at Fado. So, raise a pint, just be careful not to get any hair in it. Continue Reading
Saturday, March 15th: It's time to shut down Midtown for a full day of pints, piles of food, and probably some shots at RiRa's Block Party, where the Georgia Renaissance Fair is donating some of their "kissing wenches" for added... um, whatever kissing wenches are for.
Saturday, March 15th: Meehan's Public House is tossing a massive parking lot party with plenty of green beer, BBQ, and beads, (why not?), for the OTP crowd. Combine that with Ed Roland, (yes, the Collective Soul Ed Roland), and his new "Sweet Tea Project" playing live, and all you've got to do is deal with these people.



Sunday, March 16th: Bangers and mash, corned beef, and $3 green beers will flow at The Nook's two-­day bash in Piedmont Park. Pro tip: it's still Sunday in Georgia, so no one's pouring before 12:30pm. Save yourself the heartache of sobriety.
Monday, March 17th: It's actually St. Patrick's Day (!) and 7am is your starting time at Fado, which is now entering day two of their block party. You're somehow still conscious. Head back on down to Buckhead and rage on, my friend.