Brunch, award-winning beer, and (literally!) a ton of bacon
Atlanta Thursday, March 27th: Our Atlanta temple to mobile munchies is celebrating its two-year anniversary with a massive weeknight blowout: your ticket gets you five dishes, two boozy drinks, and the opportunity to stuff yourself even further with things like bacon-wrapped hot dogs and deep-fried "sushi".
Thursday, March 27th, 5pm: Every Thursday, Poor Calvin's is turning itself into a build-your-own ramen destination: they start with the chef's special base, then add pork belly, tiger shrimp, or even a monster lobster tail. Also, starting at 9pm, "industry" folks get half-off cocktails... and no, that Summer you spent bussing at Chili's doesn't count. Continue Reading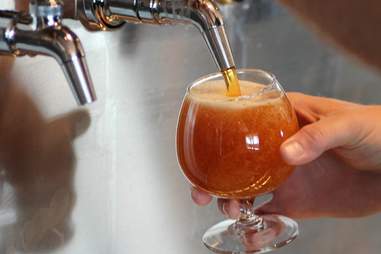 Friday, March 28th: Three Taverns is celebrating their victory at last week's Atlanta Hawks' beer fest with discount tours, so If you haven't been to Decatur's dominant beer-slinger, this is as good an excuse as any to get your hands on their new White Hops IPA.


Saturday, March 29th, 1pm: Atlanta's baconiest festival is doubling in size: instead of Dad's Garage, this boozy outdoor carnival is filling Masquerade Music Park with more than a ton of bacon, a shton of PBR, and dozens of carnival games. It promises to be even wilder than last year's event, when Blondie from the Clermont Lounge showed up for the kissing booth, so be warned.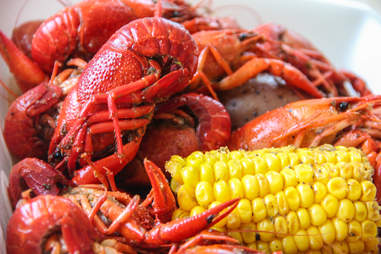 Saturday, March 29th, 2pm: Park Tavern's 11th annual Oyster Crawfish Festival features all the crawfish you can shuck, all the oysters you can suck, and all the beer you can guzzle. Just wipe all that goodness off your mouth before striking up a conversation with Miss Oyster-Crawfish 2014.

Sunday, March 30th, noon: Zeal Modern Eatery's Brunch + Beer Flight gives you a chance to grab some huevos rancheros, or maple-bacon trout, and wash it down with some hair of the dog a selection of sweet local suds.