Know where you can find some of Atlantic City's best bars and restaurants? Its best hotel rooms? Best pools? Revel. Yes, the same Revel that's closing for good after this weekend, giving you the best possible reason to head over there while you still can. But if that's not enough, here're 10 more...
 
At this point, Revel's probably the cheapest 2.4 billion dollar hotel in the world
A spokesperson for Revel refused to confirm there'd be deals on rooms this weekend but did admit "there [will probably] be deals on rooms" this weekend.
Recommended Video
You and a Dozen Friends Can Rent This Towering Beachfront Mansion
The deals at Royal Jelly
This burlesque show/nightclub has buy-one-get-one-free bottles on Thursday, 50%-off of BOGO bottles on Friday, and promises that their casino bar will be full until they lock the doors Monday.


Oh, and you finally have a chance to hook up with a dancer
When is the one time that hot girl in the tassels might do the kind of things she can get fired for with you? When it doesn't matter if she get's fired.
Steve Aoki's hitting the Beach
The last show at Revel's sprawling, sun-drenched, multi-deck pool party spot is from the cake-throwing king of EDM himself.  
 
It's your last chance to eat at one of AC's most essential restaurants
Boasting sweeping views of the ocean, an almost equally impressive wine/Champagne vault, and a slew of seafood options like giant sushi rolls and a huge seafood platter with everything from the raw bar, Azure by Allegretti made our list of AC's best eat spots two years in a row.
 
After this weekend, you'll have to go to ugh… Philadelphia.... for food from Iron Chef Jose Garces
So enjoy his noodle bar and cocktail counter, Yuboka, while you can.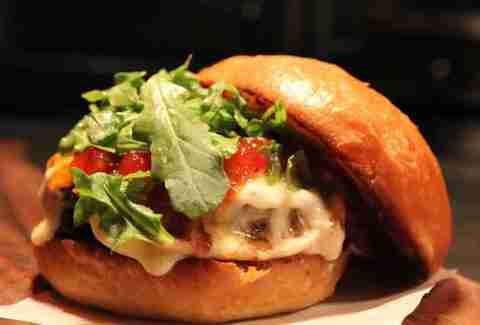 Mussel's Kobe Beef Burger
It's one of AC's best. Do yourself a favor and get one.
 
It could be worse
Is the thought of getting down in a doomed casino too depressing? At least you're not hitting old-school spots like Showboat or Trump Plaza, which are closing Sunday and September 16th, respectively.
 
You haven't seen someone lose money like this since Brewster's Millions
This gleaming edifice reportedly lost $14.8 million last month, so even if you're only there for an hour, you can see what burning through $19,892 looks like.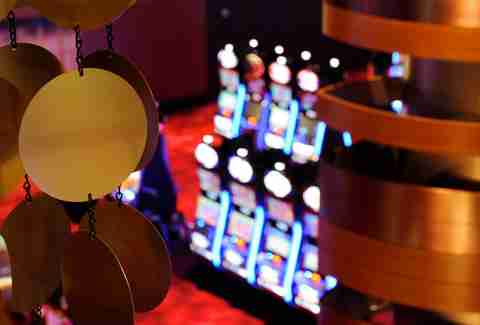 You could win one million dollars
This Saturday 20 people will win the chance to spin for $1,000,000. With odds like that you might as well take the same approach to money management as the people who run Revel, oh, and hit the Ferrari dealership on the way there.
Have a happy Labor Day. We'll see you next summer!