Whether you're turning 21 or playing it this weekend, head to the Borgata to celebrate the marina hotel and casino's 10yrs in the spotlight with five nights of grown-up after-dark partying, including the debut of a tassel-shaking stage show, an even-more-VIP mur.mur, and a Monday night blowout concert-and-comedy bash featuring all the bands and comics that make Jimmy Fallon worth watching, from The Roots and Slash, to Aziz Ansari and not-Jimmy Fallon.
Recommended Video
Join Us for This Year's Best Day of Your Life
Every Thursday night this Summer, the Music Box hosts The Burlesque Show, a '40s-style vaudeville variety show where old-school illusionists will keep you ooohing until the next dancer's ready to split her own legs and make another kind of magic happen.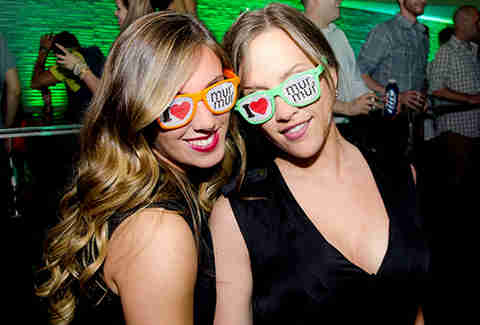 Gutted deeper than your heart after you lost that girl's number the last time you hit up mur.mur, Borgata's iconic weekend destination has been completely transformed from its banquettes to its light show, which is why these girls need sunglasses (and you need their numbers.)
End your weekend two days into next week with the Borgata's Monday night anniversary concert, when that guy with the hair from The Roots will be joined by that guy with the hair from Guns N Roses. The show also stars Aziz Ansari and, if you get on top of that link for free tickets below, you, too. (But not U2.)
Previous Venue
Next Venue
Venue Description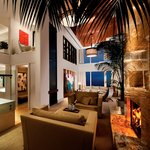 1. Borgata Hotel Casino & Spa
1 Borgata Way, Atlantic City, NJ 08401
The Italian-chic, 2000-room Borgata is home to a 161000sqft casino, two event venues, four nightlife concepts, a spa, and an Iron-Chef heavy lineup of restaurants, including Bobby Flay and Wolfgang Puck. Skip the Boardwalk and just live here for a month.