Whether it's a first Tinder date, or No. 500 with your main squeeze, ideas for a night out are something you want to keep fresh and fun. We racked our brains for 25 creative date-night outings sure to bring out your inner kid, inner nerd, and inner romantic. All you have to do now is try not to blurt out something cripplingly embarrassing.
1. Have a summer camp romance
Adult summer camps that offer the best of both adult and childhood are popping up everywhere. Check out Camp Our Way, which regularly hosts camps just outside of Austin (as well as Dallas and Houston) where you can expect giant water slides, bonfires, dance parties, beer olympics, bubble soccer, outdoor movies, and a pool party accompanied by booze-infused ice cream! Now, imagine all of this fun while sharing a bunk with your sweetie. Awww.

2. Mini golf with a sixer
Grab a six-pack of Hops & Grain and go to Peter Pan Mini Golf -- playing 18 incredibly kitschy (is there any other kind?) holes. Mini golf (and beer) are perfect first-date icebreakers. It's cash-only, so hit up an ATM first.
3. Oysters and a Mai Tai
When you're feeling really confident about your feelings for the person you're seeing, and want to seal the deal, take them to Clark's for oysters and a classic Mai Tai. The aphrodisiac qualities of the slippery mollusks combined with a totally Instagrammable cocktail will send him/her right over the edge and into your... heart. (What did you think we were going to say?)
4. Moonlight cruise on Lady Bird Lake
For only 10 bucks a person, you can treat yourself and your friend to an hour-long cruise on Lady Bird Lake under the stars. It's BYOB, and the views of glittery Downtown at night are trés romantic. Also cash-only!
5. Learn how to two-step
We've all been there -- you're at the White Horse, there's a hoppin' bluegrass band playing, and the dance floor is full of intimidatingly great dancers. You go out there and proceed to spin your date the wrong way, step on her feet, and almost drop her during the dip (I've been dropped, it's not fun). Lucky for us, all the dance instructors from Two Left Foots are there to baby-step us into legit two-steppin' masters -- every Saturday at 7pm at the White Horse... FOR FREE.
6. Third Thursdays at the Blanton Museum of Art
Take in some culture from the Blanton's permanent and rotating collections. On the third Thursday of every month, the museum stays open until 9pm -- perfect for a post-dinner hangout.
7. Cocktails, pizza, and live blues at King Bee
Formerly known as Legendary White Swan, East Side spot King Bee is a new incarnation serving craft cocktails and fantastic pizza (like the pulled pork pie!). Every Monday, you can check out The Little Elmore Reed Blues Band at 10pm. Monday dates are way less pressure.
8. Make s'mores at Blue Starlite Drive-in
Blue Starlite Drive-in shows great movies, old and new -- and you can drive, bike, or sit in the lot. Plus, not only can you order East Side Pies directly to your car, or bring your own little picnic, but it also sells s'mores kits, and provides fire for all that gooey action (with respect to the s'mores, of course).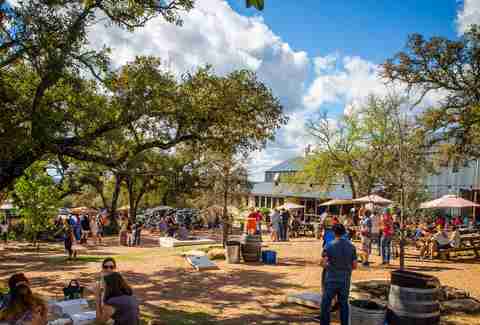 9. Tours and tastings
Show your date you're cultured and head to Southeast Austin, where Fitzhugh Rd has become the place for breweries and distilleries to set up shop and give free tours and tastings on weekends. Start at Treaty Oak (Treaty Oak Rum, Waterloo Gin, and more), then hit Argus Cidery, Revolution Spirits (Austin Reserve Gin and more), and Last Stand Brewing, which are all on the same block. Then mosey on down to Jester King Brewery for uniquely crafted beer and pies from Stanley's Farmhouse Pizza.
10. Go bowling at Dart Bowl
Check out your date's competitive side -- while wearing goofy shoes. Although Dart Bowl is famous for its greasy enchiladas, maaayyybe skip it this once. Also, Friday and Saturday evenings, UT students get one free game with student ID.
11. Sing your heart out
Depending on what side of town you're on, there are a few great options! Northsiders check out Hi Tunes Karaoke -- it has clean rooms, is BYOB and BYO-food, and is open almost all night! Southsiders: The Highball's TV- and film-themed private rooms are a blast, and are free to rent from 4:30-7pm all week. Pro tip: the blacklight in the Twilight Zone-themed room will make your teeth look green; go for Twin Peaks instead.
12. Show off your mad trivia skills
This is probably best suited for a third date, when you've come to terms with introducing your weird friends to your new person. Geeks Who Drink are all over town, all week; find a spot near you and seal the deal with your team's vast knowledge of fictional planets. Shout-out to Qo'noS!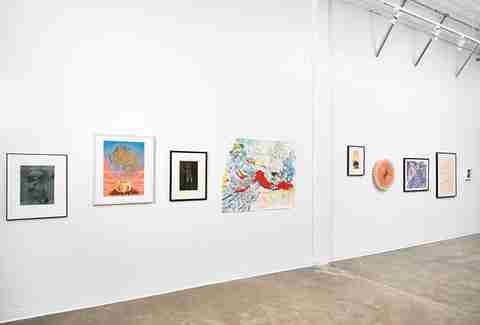 13. Get artsy at Canopy
Canopy is a huge creative arts complex that hosts Open Canopy on the first Saturday of each month from noon-6pm. Galleries and artist studios are open to the public. Check out the special events and workshops that are coming up.
14. First Thursday on South Congress
Stroll arm-in-arm down South Congress, from Barton Springs Rd to Elizabeth St; the block is taken over by live music, craft vendors, and food. People-watch, and then have a drink on the beautiful courtyard of the San Jose afterwards.
15. Get a little sweaty at the Thursday Night Social Ride
Meet at Festival Beach at 7pm on Thursdays and enjoy the cool night air as you bike with a large group of more than 100 (usually). The first stop is another park, then the ride ends at a host bar. Bring a bike lock!
16. Watch the sunset at Mount Bonnell
Here's the perfect opportunity to experience a breathtaking view, but also pretend like you are a contestant on The Bachelor. Be sure to mention how "amazing" the view is. Also, Instagram that sunset like it's your job. Pro tip: because it changes by a minute or so every day, see the exact time the sun will set with this nifty link.
17. B-I-N-G-O
Channel your inner senior citizen with a rousing game of bingo at one of Austin's bingo halls. There's B-12 Bingo (South), Lucky Lady Bingo (Central), and Big Star Bingo (North). Just make sure you sit in the non-smoking room. BYOB is acceptable as long as it's accompanied by good behavior.
18. Be a pinball wizard
Pinballz is famous for its vast collection of classic pinball machines and new-school arcade games. Win game tickets and hook your date up with something from the prize shop. A spider ring? A handful of Tootsie Rolls? The sky's the limit. Pro tip: you can BYOB; the catch is, they must be brought in one at a time.
19. See improv and sketch comedy at The New Movement
There's a talented group of writers, actors, and comedians at The New Movement, and they host free and practically free events all week. We absolutely love Bad Example, a one-hour sketch comedy show with new material each week and a hilarious cast. Also check out The Megaphone Show, where a guest will tell weird stories that an improv troupe will then use as inspiration for its act. Also... BYOB.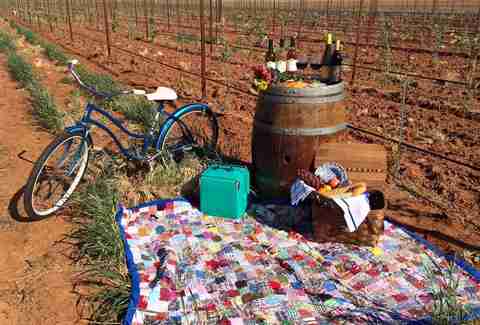 20. Stroll through vineyards
Show your date you are in the know when it comes to all things vino with a weekend road trip to a winery. We like Wedding Oak Winery in Fredericksburg, Driftwood Estate Winery in Driftwood, and William Chris Vineyards in Hye.
21. Get funky at Nasty's
You will get funky in more ways than one... so this is better for a fifth date than a first. Monday nights at Nasty's are an Austin rite of passage; college kids and longtime patrons alike dance until they can dance no more -- or until 2am. Expect bumpin' deep cuts and lots of energy from DJ Mel -- one of the best DJs in Austin (who apparently also spins for Bernie Sanders and President Obama!).
22. Get sneaky at a speakeasy
OK, it's 2016, there are no real speakeasies left. BUT, there are bars that give you the feeling that you are sipping drinks somewhere no one else knows about. Check out the unmarked Midnight Cowboy on Dirty Sixth, the found-behind-a-false-bookcase Firehouse Lounge, and Vinyl, which is accessed through a fake barrel inside of Tellers.
23. BBQ and a movie
Have some of Austin's best 'cue at la Barbecue on East Cesar Chavez, then walk Downtown to Violet Crown Cinema for an independent or art-house flick. Buy candy for your date to score extra points!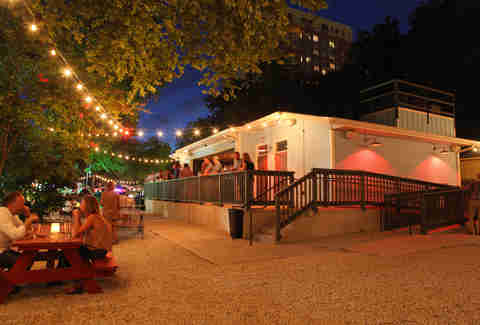 24. Jazz on Rainey
Every Tuesday from 8:30-11:30pm, the Michael Hale Trio performs at Half Step. This Rainey St haunt stands out from its more raucous neighbors with its expertly crafted classic cocktails and dark, moody atmosphere. With the soulful stylings of this unique and unforgettable jazz trio, you may just find yourself dancing cheek to cheek.
25. Have a picnic at... any park!
Grab a blanket, hit up Central Market for classy edibles and beverages, pick up a boom box (do they still make those?)... and let your date know you're creative, romantic, and enjoy nature. There's Zilker, Butler Park, or Hamilton Pool; you can drive out to Pedernales Falls State Park; or check out naked people at Hippie Hollow -- the details are up to you!
Sign up here for our daily Austin email and be the first to get all the food/drink/fun in town.