Tube the Colorado River to the Secret Beach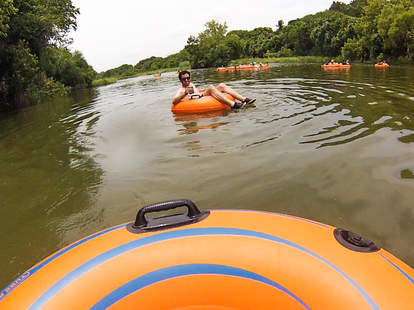 Whereas tubing was formerly confined to the inebriated shores of San Marcos and New Braunfels, Austinites now have to go no further than the East Side Tubes complex at Pleasant Valley and Cesar Chavez. There, you can unleash your inner tuber, float happily down the Colorado River, and not worry one bit about the "Can Ban" facing other nearby rivers/Tony the Tiger poker games.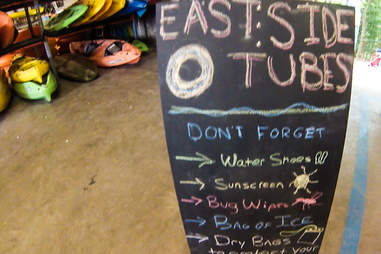 Friendly reminders from the floatation experts. Lucky for you, they sell all of the above, plus waterproof stereos and cooler tubes for carrying your beverages of choice, which will undoubtedly be...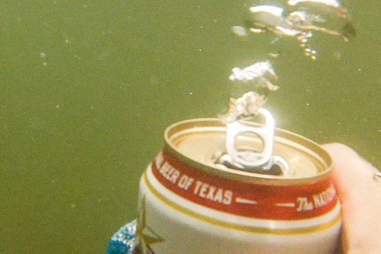 ... The National Beer of Texas.
You'll stop by the sandy stretch formerly known as Secret Beach, and now known as just... the beach where this dog was hanging out.
You'll pass quaint little landmarks like this rope swing that's totally covered in fire ants who are totally down to party.
Although this water may look less than clean, the Longhorn Dam slightly upstream and all these gnarly looking sea weeds make this some of the cleanest water in Austin. Also, EST encourages tubers to pick up trash along the way and offers discounts should you bring back a large enough load.
After traveling roughly a mile from the launch point (1-2hrs), you'll pass by the Colorado River Wildlife Sanctuary and you'll float underneath the Montopolis Bridge, where regular shuttles run to take you back to the beginning of the route. Wondering where exactly? Just follow your... eyes?