Essentially a video game version of a Voltron super robot, the Texatron is an old-school, stand-up arcade machine loaded with 23 of the best indie video games ever made, placed in the Guzu Gallery next to Austin Books & Comics, and set to free play so that you're able to save your quarters for games that involve alcohol.

To help you figure out what you'll wanna play first, we've connected the Pac-Man-esque dots between these new-school button-mashers and the classics you played growing up. Oh, and should that nostalgia hit you like a wave of Contra enemies, be sure to scroll down to the bottom to see how to take some sweet NES action home with you

If you're into the original Mario Bros. arcade versus game..

You'll love Super Crate Box, a relentlessly paced two-player experience in which you fight off a horde of enemies, while collecting crates of weapons ranging from katanas to screen-rattling miniguns

Remember Scorched Earth? "The Mother of All Games"? Which you probably played on your father's MS-DOS computer

Then you're gonna want to load up Shoot Bastard, a dead-simple shooter created in under 24hrs for a game development competition

Did you spend hours ramming into opponents on a flying ostrich in the original Joust

Then get ready to revisit your penchant for sword-fighting with Nidhogg

Everyone loved running from the cops in Elevator Action

Burgle let's you do just that, but you can also steal things

Lode Runner pretty much invented the classic grab-all-the-gold gameplay motif..

... whereas N Arcade flips it upside down by adding anti-gravity physics

And in case all the retro-revival gaming action gets you all riled up, you can take home one of these 10-Doh! action figures.
Recommended Video
These Mini-Arcade Replicas Will Make You Feel Like a Kid Again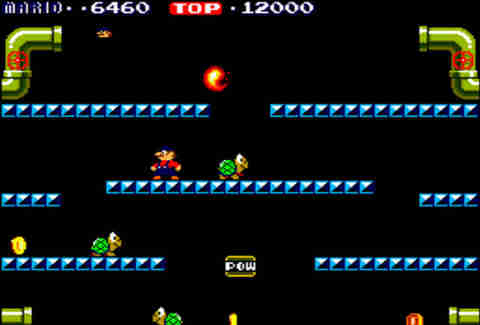 Previous Venue
Next Venue
Venue Description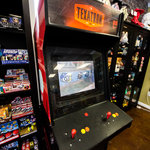 1. Guzu Gallery
5000 N Lamar Blvd, Austin, TX 78751
A gallery and shop housed in the pop culture district, Guzu slings everything from prints and paintings by artists from around the world, to games, toys, graphic novels, and crazy gifts.