Life is full of choices: Thundersauce or no Thundersauce? Obviously, you always choose Thundersauce. That's an example of a "good decision." Sometimes, though, you don't make those. You make bad ones. Like these...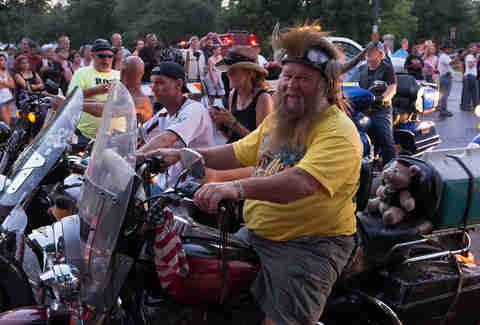 1. Going Downtown during Rot Rally
That is, unless you're into watching intoxicated (NOT the same as intoxicating) women with bedazzled jeans and sun damaged-cleavage dry-hump Dog the Bounty Hunter-lookalikes on Harleys. Which, hey, is probably someone's thing.
2. Complaining about the noise after moving into a condo on Rainey St
Seriously? Remember the part where YOU MOVED INTO A CONDO. ON RAINEY ST?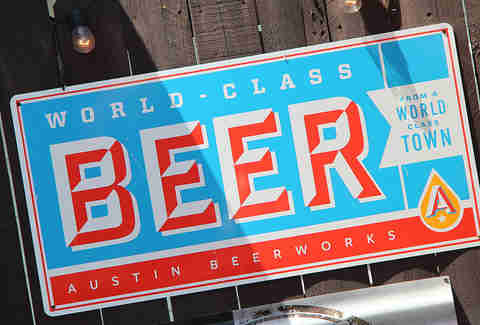 3. Failing to drink local
And no, what the bar's advertising as "domestic" isn't what's meant by drinking local. Austin breweries are killing it, why waste your time elsewhere?
4. Renting near Rundberg
There's a reason that apartment is so reasonably priced -- and it probably has to do with hookers, drugs, and a lot of blood.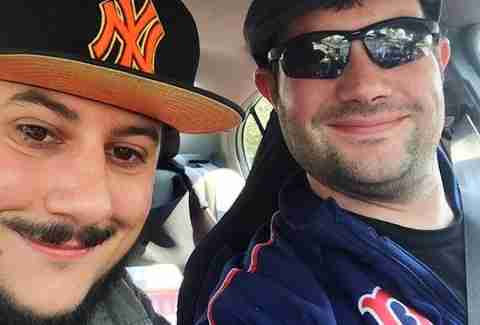 5. Expecting your Lyft ride to come free of chitchat
Double bad call if you sat in the front seat. Lyft drivers are ALWAYS in the mood for chitchat... and if you plan on having some of those Starbursts and bottled water, you better be ready to reciprocate.
6. Late-night ordering Taco Bell from Favor
Chances are, you're probably going to pass out before your food arrives. Waking up and realizing you spent $24 on an un-eaten Taco Bell burrito is almost as bad as what you're probably experiencing if you didn't pass out.
7. Agreeing to go watch the bats with your tourist friends
Yup. Still smells like bat poop.
8. All-you-can-drink mimosas
Clear your schedule and stock up on ibuprofen -- that post-brunch nap is going to hurt. Nothing like a hangover that starts on Sunday night.
9. Walking barefoot on Dirty Sixth
Typically a pitfall of the platform heel-wearing set, but no matter what the circumstances, this is never, ever a good idea.
10. Assuming that your experience at Coyote Ugly will be anything like the film
Bridget Moynahan is not waiting on the other side.
11. Starting a tab at the White Horse
You're going to lose track of time, stumble out, and forget your credit card. Leave the plastic at home, bring cash, and minimize the damage.
12. Eating at chain restaurants
Fine, this isn't 100% (see Whataburger), but generally speaking, would you rather eat at one of these or someplace that has to offer limitless pasta just to make anyone even think of tolerating their food?
13. Having a loud conversation in a coffee shop
Blogging about artisanal mouthwash requires deep concentration, people!
14. Trying to actually shop for groceries at the Downtown Whole Foods
Here comes the sensory-overload panic attack. And there goes your paycheck...
15. Agreeing to go to a coworker's BBQ in Round Rock
The only reason to go to Round Rock is if the Carino's was giving away free baked penne and bottles of Robert Mondavi. Nah... there is no reason to go. Unless you live there, and in that case -- sorry?
16. Riding a bicycle at night
When was the last time you were in a car with a driver who wasn't texting, refreshing Facebook, Instagramming a pic of his or her dog, or somehow doing them all at once. You are a moving, difficult-to-see target. 
17. Demanding shots at a nice cocktail bar
Have some self-respect.
18. "Hey, wanna go see a movie at Alamo Drafthouse today?"
Everyone else had this idea. Before you. When they bought all the tickets. Enjoy that front row!
19. Attempting to drive either North or South on any road during rush hour
Pro tip: audio books. Road rage is so passé. 
20. Complaining about Austin in front of a native Austinite
You'll get a "well then go back where you came from" so fast, your head will spin.
Sign up here for our daily Austin email and be the first to get all the food/drink/fun in town.