Friday, December 13th: West Campus' chic-yet-laid-back barbeque and craft cocktail spot, Freedmen's, is turning one, and that means free food and free drinks for everyone! Brisket and booze! Continue Reading
Sunday, December 15th: Get into the holiday spirit at Buzz Moran's Foleyvision: Santa vs Satan at the Alamo Drafthouse Village for a unique and hilarious film-viewing experience that combines a bizarre foreign film and all sound effects, music, and dialogue created live by a team of Foley artists. Make some noise! Get it?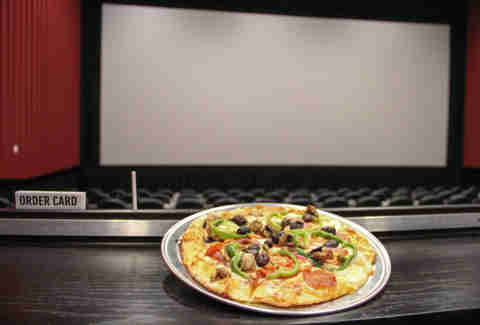 Saturday, December 21st: It's guaranteed to be the longest night of the year, but it's also going to be the Best Night of Your Life -- provided you spend it taking in all the best Thrillist-approved madness around town, from happy hours, to craft cocktails, to late-night face-stuffing. What could possibly be better? How about winning $1000 to spend on all of that? Build your itinerary now and it just might happen.