Austin Event of the Week
It's no secret that Austin loves its ink -- at Star of Texas Tattoo Revival you can spend three days checking out work from acclaimed artists from all over the country, or even schedule a tattoo session for yourself. There's a kick-off party plus a weekend packed with burlesque dancing, after parties, a peep show, tattoo contests, pole dancing, seminars... and more parties! Here's the full schedule -- now go show off the tribal sea turtle on your ankle!
Thursday, January 23rd: Find out if you are the next Louis C.K. -- or Carrot Top? -- at You Should Do Comedy, presented by The New Movement Theater. Fair warning: you may discover you should not, in fact, do comedy. At the very least free pizza & drinks are involved Continue Reading
Friday, January 24th: Truffle Shuffle (or just walk, if you're lame) over to The Goonies Quote-Along at the Alamo Drafthouse Ritz to relive the 1985 action-packed classic (and actually be encouraged to yell at the screen). "HEEEEEY YOUUU GUYSSS!"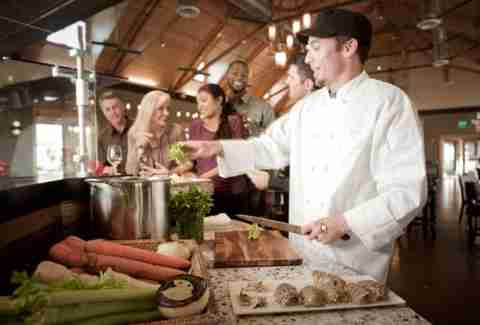 Saturday, January 25th: Travaasa and Edible Austin bring you Jam & Jive, a food-friendly weekend packed with workshops, live music, dancing, cocktails, and, most importantly, plenty of eating. It benefits the Sustainable Food Center. Get tickets here!
Sunday, January 26th: Stroll down South Congress for the 8th Annual Jo's Chili Cook Off (at Jo's Coffee) featuring 14 local restaurants bringing their best to the table. None of them are Chili's, so you'll have to address that Awesome Blossom craving later.