Austin If you ask people on the street what Cinco de Mayo celebrates, you'd probably get, "margaritas", or "Mexican Independence Day" -- the latter being incorrect. What it actually is, is a holiday to commemorate the Mexican Army's victory over French forces in 1862. So, in honor of our neighbors to the South and the many delicious ways Mexican culture has shaped ours (AHEM, TACOS & TEQUILA), we give you this list:
Recommended Video
These Tacos Are Made for Dunking
Sunday, May 4th: Get started early at Cinqo de Mayo Weekend at the Gypsy Lounge -- three nights of music by Cilantro Boombox, La Vida Buena, and Ruby Dee and the Snakehandlers. Tequila specials all weekend! Continue Reading
Sunday, May 4th: La Condesa is hosting its 6th Annual Cinco de Mayo Block Party -- it's Downtown and it's free. Get down to jams provided by DJ Chicken George, DJ Chorizo Funk, and Bombasta while enjoying cold margaritas and Mexican beer! Check out deets here


Monday, May 5th: Have to work on this glorious holiday? Don't worry, in the post-work hours, Alamo Drafthouse Action Pack presents the 1986 classic in ¡The Three Amigos! Quote-Along, complete with props and taco specials! You will have a plethora of fun, jefe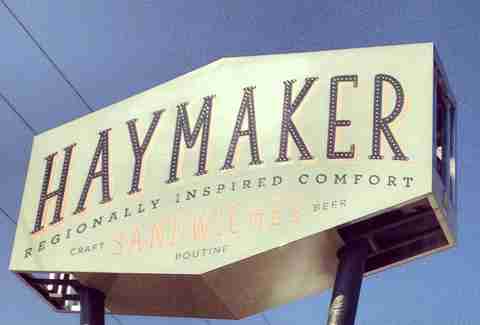 Monday, May 5th: If mariachis aren't your thing, Manor Road sports bar Haymaker will be helping you get your Cinco on with $5 margaritas all day and $10 Mexican beer buckets!
Monday, May 5th: Get down to South Lamar, where Black Sheep Lodge will have drink specials on mouth-watering cucumber and spicy margaritas, as well as experts who will be doing tequila samplings. Mmm… samples.


Anyday: Just want to relax on a patio with the perfect margarita? Jack Allen's Kitchen has got you covered, try their Cucumber Jalapeño Rita (Tequila, St. Germain, muddled cucumber, fresh jalapeños, simple syrup, and fresh lime).