Austin gets it's share of hatred from the rest of the country, mostly because it excels at so many things. But sometimes people don't stop and consider the many gifts Austin's given the world at large. BBQ and breakfast tacos aside, this planet wouldn't be quite the same without these 12 gifts Austin bestowed.
1. Whole Foods Market
Whole Foods has ensured grocery shoppers all over have access to organic meats and produce, combining drinking with shopping, and, well, a bunch of stuff they probably don't actually need. Still, can you imagine the world without it at this point?
Recommended Video
Thrillist's Best (and the Rest): Traveling With a Partner vs. Traveling in a Big Group
2. The Fleshlight
"Wait, what's a Fleshlight?" you pretend to ask. You know damn well what it is. Thanks to Austin-based Interactive Life Forms, the world is a safer place for mens' socks. This adult pleasure toy for men has different orifices to choose from, with molds from stars such as Stoya and Jenna Haze. You're welcome!
3. Alamo Drafthouse Cinema
The Alamo Drafthouse started in 1997, with its first location in Downtown Austin. It wisely upgraded the traditional dinner-and-a-movie night with the added bonus of alcohol (not to mention, food that far surpasses your typical theater fare). Now you can find an Alamo Drafthouse in a growing list of 10 states, and while others have tried their hand at the boozed-up movie game, only one place has perfected it.
4. Tito's Handmade Vodka
While Bert Butler "Tito" Beveridge II was born in San Antonio, he got to Austin as quick as he could. The University of Texas graduate left behind the oilfield life to peruse his passion of distilling vodka and started the first legal distillery in Texas. Sales were slow when the company started in 1997, but after they unanimously won the Double Gold Medal for vodka at the San Francisco World Spirits Competition in 2001, beating out 71 high-priced vodkas, Tito's Vodka took off. Over the years, Tito's Vodka has won numerous awards, and it is still being distilled at the Mockingbird Distillery in Southeast Austin.
5. Dell Computers
Remember those old commericals of that stoner telling teens, "Dude you're getting a Dell!"? Well, Dell Computers got its start in Austin and they are still going. When Dell first launched, many Austinites took a chance on the company and invested in them. When the tech-boom exploded it tuned a bunch of lucky people into "Dellionaires." Maybe they are to blame for everything being so expensive here?
6. Golfsmith
If you are a golfer then there is a good chance you have stopped into one of Golfsmith's 150+ stores in over 20 states. This chain got its start in Austin and is one of the most popular golf-retailers in the country. If you don't golf, you should still be happy the world's golfers have a reliable place for sweet plaid pants.
7. Schlotzsky's
Its old slogan was "funny name, serious sandwich" and it wasn't playing. The bread alone could bring wars to an end. It's somewhat like a muffuletta loaf, but has a certain special something that makes the sandwiches really pop, which is why it has more than 350 franchises across the country, and continues to open in new locations.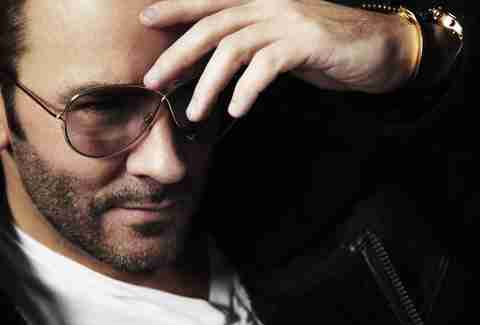 8. Tom Ford
The fashion icon was born in Austin in 1961. After breaking the mold for Gucci and Yves Saint Laurent, he went on to start his own clothing line and even became a director with his 2009 debut, A Single Man with Colin Firth and Julianne Moore. No reason Austin shouldn't take the credit!
9. Drew Brees
Before anyone was yelling "Geaux, Drew, Geaux," Drew Brees was just an average kid in Austin. He graduated from Westlake High School with hopes of playing college football at the University of Texas or Texas A&M, but ended up heading north to Purdue University. So, in a roundabout way you can also thank UT for not taking him, undoubtedly further fueling his drive to become a champion. Whoops.  
10. Yeti Coolers
Thanks to Yeti Coolers, the world's beers can stay ice cold even in the most unbearable heat (so it's no surprise they come from Austin). They might be a touch expensive, but can you really put a price on something that keeps beer cold for weeks?!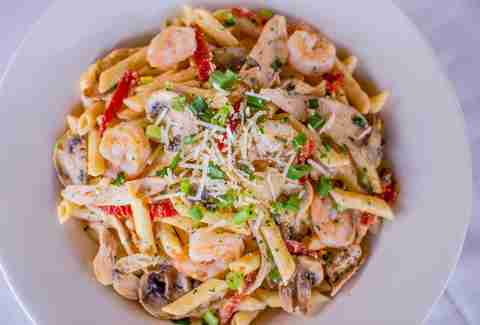 11. Carino's Italian
Originally named Johnny Carino's, this Italian chain has been dishing out orders of pasta since 1968. Today there are over 140 locations around the country including some locations in the Middle East. Who knew that pasta could bring the world together? When you need all the carbs, Carino's is there. 
12. Ethan Hawke
Austin native. Oscar nominee. Weirdly incapable of aging. You know life would be a little darker without Before Sunrise.
Sign up here for our daily Austin email and be the first to get all the food/drink/fun in town.