Austin Event of the Week Your friends over at Circuit of the Americas present Austin Fan Fest 2013, a four-day festival (starting Thursday, November 14th) that's FREE to the public, including interactive fun & simulators and entertainment by Everlast, Lou Gramm, Andy Grammar, Los Lobos, and Los Lonely Boys to name a few. You can also expect an X-Games-style sports zone and loads of food vendors. See the schedule here!
Recommended Video
Take on This 4-Pound Taco
Thursday, November 14th: Mope on over to Sobscene Indie Disco: Pre-Holiday Blues Edition at Spider House Ballroom where you can dance your holiday depression away (or make it worse) to the tunes of The Smiths, Blur, The Jam, Depeche Mode, and Bowie. It's free!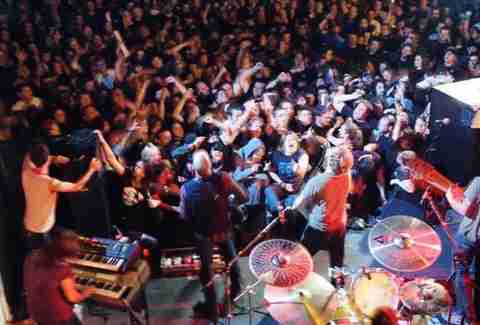 Friday, November 15th: Psychedelic pop band Of Montreal (with the Sour Notes) will be at The Mohawk bringing their brand of catchy but unique goodness. Get there!
Saturday, November 16th: Are you really into pizza? Good, because it's time for Home Slice Pizza's 8th Annual Carnival O' Pizza. You can expect pizza-themed contests, games, booths, dancing, and more. Mmm…Home Slice