You could totally call Austin and Portland sister cities, if of course you clarify that Portland is the ugly, pale, not-breakfast-taco-eating sister whose beard is way less impressive than ours. Whereas they may have more bike lanes, less need for antiperspirant, and actual major league sports, there're a ton of other ways in which Austin proves its civic supremacy. Here are 10: 1. Their swimming sucks Start with the fact that it only gets hotter than 80 degrees for two months of the year (whereas we've got seven solid swimming months). Next, factor in Barton Springs, Deep Eddy, the Greenbelt, and a whole Summer's worth of swimming holes within an hour drive, and it's no contest. 2. They don't have an Alamo Drafthouse PDX's closest beer-soaked cinema is the Hollywood, which totally rips off the Drafthouse every chance it gets, ranging from a Master Pancake Theater impersonating Hecklevision, to a logo which deserves some serious legal attention from the Alamo.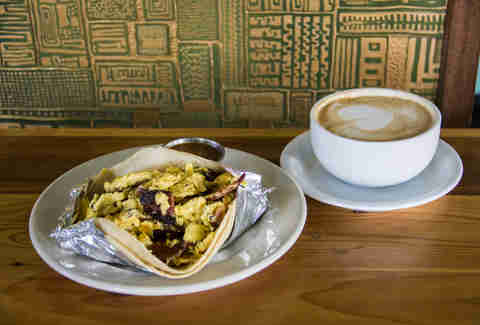 3. Their breakfast tacos suck
According to Portland Monthly, the ultimate breakfast taco uses duck eggs, kale, and blue cheese, whereas everyone knows the ultimate breakfast taco is just eggs, cheese, and one other item of your choice. Also, you can't have Mexican food without Mexicans (35% vs. 9.4% of the population).

4. They're even more vegan-friendly than we are
Paul McCartney might've called us the most vegan city on the planet, but he obviously hasn't explored Portland's thriving vegan strip club scene. Also: least-fun-sounding strip club ever?
5. Their beards suck
Despite it being way harder to have a beard in 100-degree heat, Austin's beardos have traveled the world in search of the ultimate in facial hair perfection, from Alaska to Norway.

6. They're really, really pale
And not just because of the lack of sun. People like to complain about Austin being a white-washed city, but the Census Bureau begs to differ. The white population of Portland stands at a whopping 72.2%, whereas Austin's pigment-challenged are in the minority at 48.7%.
7. Portland's BBQ? It sucks.
Ok, well, it might not suck, but there's a reason that the best accolade the Rose City's reigning spot Podnah's earns is "Texas-worthy".

8. Portlandia is terrible
Let's be honest, aside from that sketch about the local chickens and the one about everyone being a DJ, Portlandia is pretty much unwatchable. Also, we made that show like 15yrs ago. It was called Austin Stories.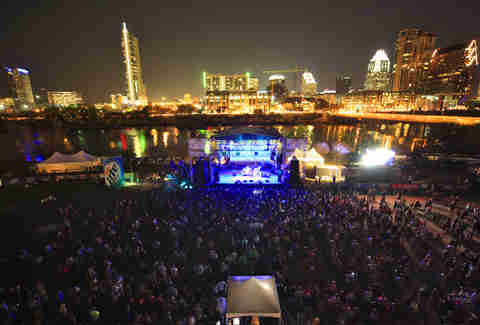 9. Their music? Also sucks.
Unless you're into Civil War narratives (The Decemberists), knowing the lyrics to "Louie Louie" (The Kingsmen!), or stabbing yourself in the chest (Elliott Smith, RIP) Portland doesn't hold a candle to the diversity, quality, and history of the bands coming out of the Live Music Capital of the World.

10. And... they're ugly
Wearing winter clothes for 9 months out of the year doesn't exactly encourage pride in one's physique. Even Portland, ME comes up as a better-looking city than PDX in most national polls. That's in Maine for Christ's sake!