Ever since reunification, Berlin has been steadily (and literally) pulling itself together, and now after a lot of work, it's not just number one in our hearts -- it's number one in a bunch of measurable, provable ways, too. Here are a bunch of recent surveys, polls, and studies to show how the German capital is leading the way.
If you want to pump a lot of money out (or you're looking for someone to do it for you), Berlin's the right place. It's been ranked the most attractive city for investors in Europe.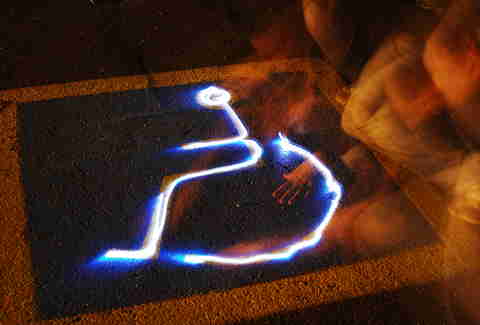 It's common knowledge that Berlin's nightlife is totally on point, and it won't let a silly thing like wheelchair access from stopping the fun.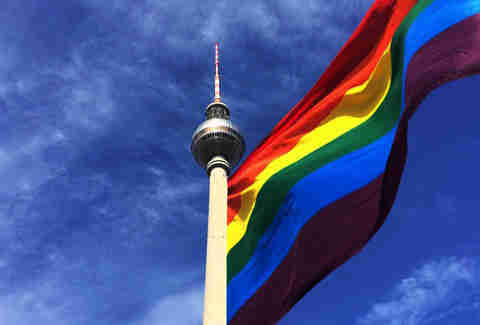 Put New York and San Fran aside, and Berlin would be the best city to be gay in the world. There's even a gay museum and memorial.
Whether you've been inside the "anything goes" dark room or stared into the icebox that is Sven Marquardt's eyes in the queue, it's been said time and again that Berghain is techno's coolest nightclub. Even Rolling Stone thinks so.
The Berlin Marathon's course is famous for making history. The world record for men has been broken five times in eight years, every time in the German capital's annual race.
That's right, voted by those on an alternative diet themselves. Virtually everywhere in town has a vegan option listed on its menu.
What the journos and academics are trying to say with this bit of jargon is that Berlin is a destination for a new age of tourist -- those who don't want sightseeing and hotels, but hanging out in residential neighborhoods (and 24-hour nightclubs).
If the horde of strollers and slings in Prenzlauer Berg weren't already a tip-off, the surveys also support that Berlin's a great place to form a family unit, especially for factors like safety, pollution, and crime. 
Um, duh.
Sign up here for our daily Berlin email and be the first to get all the food/drink/fun in town.