Berlin Event of the Week
Berlin's getting a taste of '20s New York when the former silent theater Delphi flips into an interactive haunted house this Thursday. The after-party Halloween Bash promises Vaudeville performances, burlesque dancers, a costume contest & a midnight séance. Reservations are a must; do that here, then go practice your Charleston.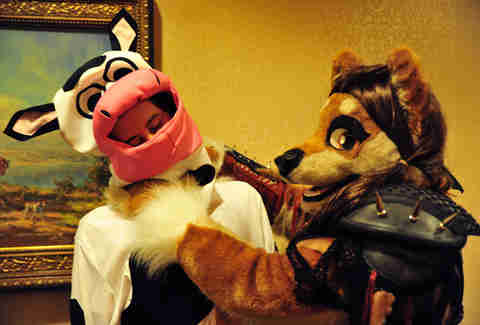 Thursday, October 31st: The bi-monthly English comedy show Fish Bowl is dressing up for Halloween w/ prizes for the best costume, plus some guaranteed ghoulish laughs. As always, RSVP on the FB page for discounted entry & a free shot. Continue Reading
Thursday, October 31st: Head to Berlin's favorite expat resto The Bird to celebrate October 31st the only way you should: w/ drinking games & drink specials. There's also cash money prizes for the best costume, meaning more $$ to put their awesome burgers in your belly. Deets here


Thursday, October 31st: Channel your inner ghoul or deranged assailant at a night of Horror Film Karaoke, when your voice brings cult horror films to life. Start rehearsing the murder scenes here.
Friday, November 1st: If you've recovered from last night's fright fests, the Kulturbraurei keeps the scary party going tonight w/ what they've billed as Berlin's biggest Halloween party, incl. nine dance floors & 20 DJs. Get tix & info here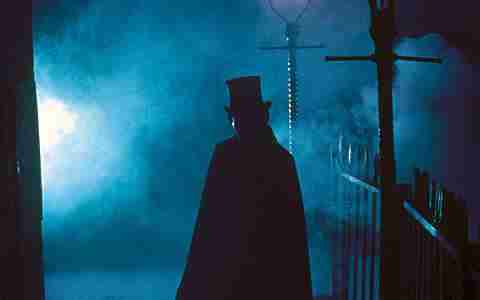 Friday, November 1st: Matrix is upping the spook factor by covering four floors in haunted décor for their Boo!! Halloween party. A costume gets you free entry & early ghouls earn a welcome drink (get there before midnight). More details over on the event page
Saturday, November 2nd: Adagio's putting on a fancy masquerade tonight, w/ onsite make-up artists scary-ing you up, horrifying show dance acts, Bloody Mary 2-for-1 specials & a €500 prize for the best costume of the evening. Register for the guest list, then go work on your winning look.


Saturday, November 2nd: Celebrate Halloween Bavarian-style at Hofbräuhaus Berlin, which is combining their 13th anniversary party w/ a Halloween bash. Expect zombies in dirndls, a horror show, plus plenty of beer & bratwurst. Get the sudsy details here