Folks in Boston will gripe about winter -- Snowmageddon be damned! -- up until it's time to gripe about summer. Yet, we still choose to live here for some reason (stubbornness?). Here's to sharing in the schadenfreude with 17 things only Bostonians understand about winter.
Recommended Video
This Chinese Festival Is Like 'Frozen' Come to Life
1. Nor'easters are the real deal
To us, six inches of snow is a light dusting. People still talk about the Great Blizzard of 1888 aka "the White Hurricane" and it's 50ft snowdrifts. OK, nobody who lived through it, but still.
 
2. It's the wind that gets you
You can try to out-layer Randy from A Christmas Story, but our infamous icy gusts can pierce a parka, especially if you're caught in a Downtown-wind-tunnel situation.
 
3. You still order iced coffee
 Because you do.
4. Flashing red, snow instead
 Or, during the summer, the Sox game has been called off. Thanks, weather beacon!
 
5. Snow days are for sissies
There's gotta be Hoth-level snow and sub-zero temperatures before work or school gets cancelled here. 
 
6. Your local bar is open for blizzard beers
Luckily, the snow day policy goes the same for your neighborhood watering hole. They'll be pouring frosty beverages during the worst of the worst, when you probably need a drink the most.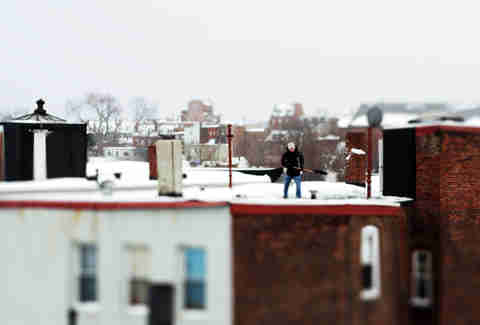 7. You need shovels
Yeah, plural. They don't make 'em like they used to, and our snow is always wicked heavy.
 
8. You can still swim in the ocean (sorta)
Every New Year's Day since 1904, hundreds of brave souls have jumped into Dorchester Bay for the annual L Street Brownies South Boston Polar Bear Plunge. Do it for fun or do it for charity; just beware of shrinkage.
 
9. School vacation week!
Boston families flock to ski country over Presidents' Day weekend for seven days of winter sports and cabin fever. So you can crash into a row of toddlers in the lift line, as a family.
10. Old chairs are good parking spot savers
As are road cones, caution tape, and other assorted household items. Never, EVER take someone else's hard-earned spot, unless you're stocked for an all-out parking war. Even old Mrs. Johnson will key your car. 
 
11. The "Snow Bowl" was one of the best Pats game… EVER
Pats haters remember this game for the "Tuck Rule," but local sports fanatics only recall Vinatieri's soaring kick through the howling snow and wind for a 16-13 OT win. It doesn't get much more Boston than that. 
 
12. The Frog Pond is the best place to ice skate
Ah, memories. Plus, there's something cool about ice skating in the oldest city park in America.
 
13. The Charles River is the worst place to ice skate
Do not attempt under any circumstances. Not only is it dangerous, but if you fall through the ice, you're IN the Charles.
 
14. Icy puddles are always deeper than they appear
Consider them the black holes of winter walking. Once you're past the event horizon, you're in danger of compromising your footwear and of cold, wet feet.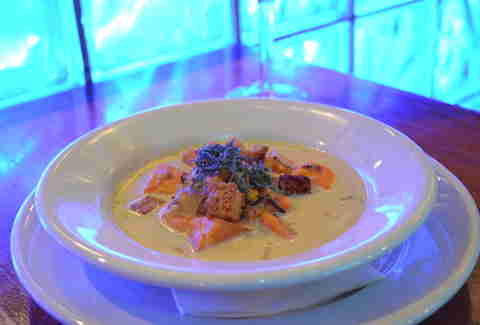 15. Chowdah is magical
Chicken soup might be good for the soul, but nothing beats the restorative powers of New England clam chowder. You can always chase away the shivers with a bowl of creamy, clammy goodness.
  
16. It makes you a better marathon runner
If you plan to conquer Heartbreak Hill in mid-April, that means wintertime training. Long runs feel much longer when it's 11 degrees outside. But it might be really cold on Patriots' Day, so Boston runners have a leg up(!).
 
17. It ain't over 'til it's over
One day it's 55 degrees and rainy, the next it's back to frigid. Don't put away your gear just yet; it will probably snow on Easter… and after. 
Sign up here for our daily Boston email and be the first to get all the food/drink/fun the Hub has to offer.