Pats games this season have been scary enough, but even more thrills await you in New England haunted houses this time of year. That means real-deal, movie-quality special effects and monsters. Here's where to go find them, so you can scream your face off at something other than the Patriots' receivers.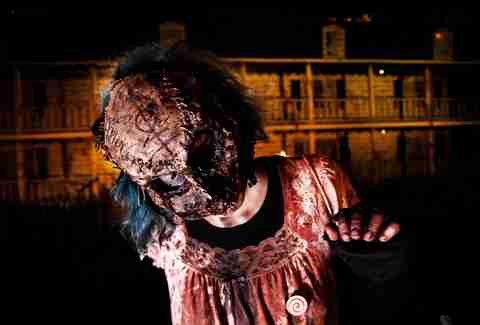 Litchfield, NH and Cranston, RI
SpookyWorld, the amped-up Halloween classic, terrifies the timid in two locations. Nightmare New England (Litchfield) offers spine-tingling chills with five domains of the dead/undead, such as The Colony: A New Breed, filled with inbred zombies. Beware: you might get jolted by actual electricity. Terror in Rhode Island (Cranston) sneaks up on you with three unsettling settings, like Darkness Falls, where your glow stick provides the only light. Check online for deadly deals and tickets here and here.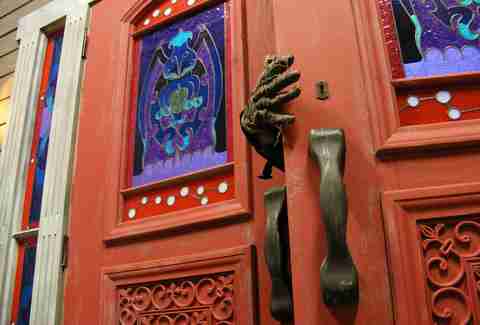 Taunton, MA
The once-proud members of the Goulet Family have turned sinister, and townspeople are disappearing. Join the morbid manhunt through 30 riveting rooms loaded with mad scientists, necromancers, and unholy experiments. Be careful, or you might find yourself in an unmarked grave behind Ghoulie Manor.
Worcester, MA, Fall River, MA & West Warwick, RI
The award-winning Factory of Terror manufactures major thrills with pirates, monsters, and creepy children lurking around every corner. In Worcester, you'll run screaming through zones like The 13th Haunt, Zombie Alley, and Clown College 4D. There are ghouls galore in Fall River inside Bloodworth Dungeon, 4D Blackout, and Phobia Mayhem. And ghosts get aggressive in West Warwick as you try to escape Psycho Alley, Dracula's Hideaway, Black Out, Asylum of Screaming Souls, and Ghost Cemetery at Centerville Falls.
Danvers, MA
Hysteria at Connors Farm gets the dread out with five action-packed attractions. Take on the walking dead with paintball guns in Zombie Hunt, dodge the cannibalistic Holt Family in The Fields, get lost in the 7-acre Maze of Darkness, witness grisly performances at Cirque du Dement, and hunt the paranormal in The Burial Grounds. Get your tickets right here.
Foxboro, MA (at Patriot Place)
Immerse yourself in madness aboard the Nautilus, where a crazy sea captain and undersea monsters doom the depths. And you'll need all of your wits (not just five) to make it out alive. Follow creepy clues and solve startling puzzles to navigate your way through the haunted vessel... or you could end up in Davy Jones' locker (it's like Finding Captain Nemo -- minus the adorable fish).
Sign up here for our daily Boston email and be the first to get all the food/drink/fun the Hub has to offer.