The best things in life are free... okay, some of the best things in life are free. Hanging in any major city can get spend-y, but the Hub has tons of zero-cost fun times, so you can save your hard-earned duckets for important things like rent and beer. Here are 25 things to do in Boston that cost $0.00.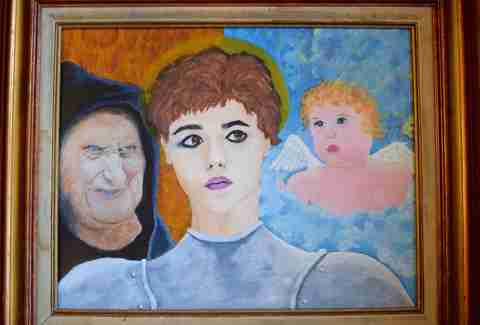 BEST. MUSEUM. EVER. Tucked into the Somerville Theatre, this cornucopia of questionable crafts is both hysterical and oddly life-affirming.

The hepcat students and faculty at Berklee play tons of free gigs, daddy-o.

Stop by Doyle's for a pint of Sam Adams and score a free souvenir glass, then hop the free trolley to the brewery. Win-win-win.

From skater punks with attitude to beautiful people with yippy dogs (and also attitude), there's nothing quite like the parade of crazy on Newbury St. Take a much-needed break from the sidewalk sensory overload and ogle major works from established and soon-to-be-established artists at Newbury hotspots such as Barbara Krakow Gallery and Robert Klein Gallery
Not your average walk in the park, the manicured grounds of Mt. Auburn Cemetery impress from the Egyptian Revival Gatehouse to the top of Washington Tower.

Salsa isn't just for chips anymore, as the MetaMovements Latin Dance Company helps you shake it like a Polaroid picture during its weekly Salsa in the Park neighborhood party (Mondays at Blackstone Community Center, 6-9:30pm).

Every weather-friendly Wednesday BU opens up the skies to the public for stargazing... the astronomy kind, not the stalking famous people kind. Check its Twitter for exact times and status updates.

The MHS, chronicling the Commonwealth since 1791, offers a plethora of free classes packed with hardcore history lessons, lively discussions, and tweed blazers with elbow patches.
The reigning Super Bowl champs hit the gridiron again in July, and you're cordially invited to watch Gronk smash, free of charge.

The Seaport District's funky/friendly urban refuge, Lawn on D, is all about free-ness with a packed docket of gratis events and a generous supply of game gear. But there's nothing more chillax than hard-to-find bocce.

Always free and always informative, this small but potent collection of Massachusetts artifacts includes one of thirteen originals of BOTH the Declaration of Independence and the Bill of Rights. Since you're on Columbia Point, admire one of the best views of the city.
Cy Young, the Sox legend who was almost as good as Tim Wakefield, stands immortalized near Huntington Ave in dark/noble bronze, fiercely staring down an imaginary batter at the site of the inaugural Fall Classic.

On Wednesdays, tech wizards at Somerville's community craft studio will teach you basic electronics and robotics... so you'll be ready when BattleBots returns to TV this summer (finally!).

Ascending the 294 steps to the top nets you a sweet view of Boston and also buns of steel.

Available for download and set to a catchy soundtrack, Audissey Guides' 1-hour adventure around the less-industrial-more-picturesque waterfront proves that you need to hang out there more. (But what's up with all those weird jellyfish?)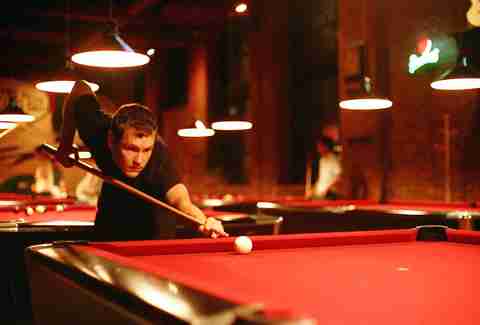 Kendall Square's perpetually chill billiards hall does free pool on select nights, and its Twitter/Facebook pages will tell you when.

WZLX and Mix 104.1 keep on rocking in the free world with a summer's worth of concerts and fests on the Esplanade. Air guitar, also free.

From May until September, Sunday Parkland Games overtakes that closed stretch of Mem Dr with volleyball, badminton, KanJam, soccer, bocce, cornhole, ladder golf, hula hoops, and tetherball... to name a few.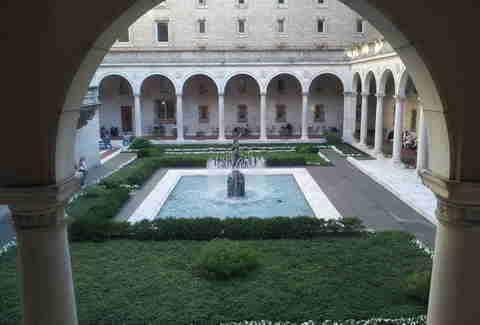 Throughout the summer, bring your favorite giant sandwich and be serenaded by local jazz, folk, and classical musicians in the grand palazzo-inspired courtyard.

Don't sing "Take Me to the River" to the Sacred Cod. He hates that.

You retired your Webelo kerchief once you discovered girls, but the Arboretum's guided nature tours will totally take you back to your Cub Scout days. (Minus the holiday popcorn sale.)

22. Sample sips of wine and beer
Neighborhood beer and wine meccas, such as The Urban Grape and Central Bottle, host frequent tastings so you can try before you buy. Find your spot and become a regular.
Yeah, we have our own full-on 7,000 acre reservation near Downtown with a range of trails for walking, hiking, and biking.

Ever wondered where all this street art comes from... and maybe what it is? Us too, and thankfully the Boston Art Commission has tagged each one on Google Maps with info pop-ups. Because... this.

Parks and Rec's "Pics in the Parks" program stations a professional shutterbug in various scenic green spaces for informal instructional sessions…so you can finally take that PERFECT picture of the Columbus Park Trellis.
Sign up here for our daily Boston email and be the first to get all the food/drink/fun the Hub has to offer.