And lo, the Founding Fathers descended Beacon Hill with full tankards and a tablet made of... probably pewter or something? Anyway, upon this tablet was writ these 22 commandments so that we may enjoy the Hub effectively whilst waiting for our next championship (this drought is KILLING us!). And the tablet did read:
THOU SHALT…
1. Be a regular at a neighborhood bar
Preferably a dive-y one.

2. Be ready with thine Dunkin' Donuts order Coffee regular, please. Amen.

3. Know which streets are one way This one is fairly easy as the answer is: all of them. Every. Damn. One.
4. Expect traffic. Everywhere. All the time.
Take a "Massachusetts Left" when the other guy blinks. (He will). Wherever you are going is more important.
 
5. Hate the Yankees
All of them. Especially Jeter. Yeah, verily.
 
6. Understand the difference between a frappé and a milkshake
They're not the same, and you should know better.
 
7. Sing "Sweet Caroline" and "Dirty Water" at the top of thine lungs
Please open your hymnals to page 17. We kiddeth, you know these by heart.
 
8. Pronounce Worcester and Gloucester correctly
Lest ye be exiled to Leominster.
 
9. Tailgate in sub-zero temperatures for a Pats game
That's why God invented whiskey and North Face jackets.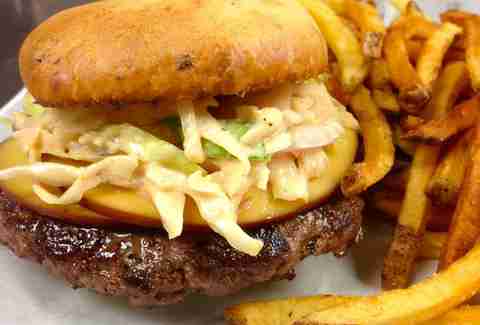 10. Haveth a favorite burger
So. Many. Options.
 
11. Avoid moving during Allston Christmas
Unless you can turn water into a box truck, you're not getting one over Labor Day weekend.
 
12. Honor thine Boston sports legends
Thus sayeth St. Larry Legend.
THOU SHALT NOT...
1. Call Boston "Beantown". Ever.
Some people do, but they really shouldn't.

2. Visit Cheers, Faneuil Hall, or Quincy Market Unless your parents or friends are in town, then you won't have a choice. And so it is written.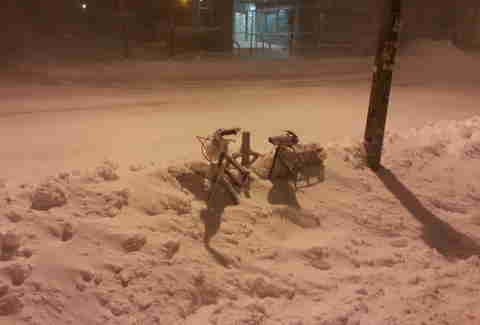 3. Complain about winter weather
Remember, you choose to live here. Or you were born here and should be used to it. Now start shoveling.
 
4. Complain about summer weather
Remember winter?
 
5. Conduct thy self poorly on the T
Move all the way into the car, because we can't all stand next to the door. And take off your stupid backpack. Can you not feel it bumping into literally everyone?

6. Covet thy neighbor's city We're so much better than NYC. This is a fact.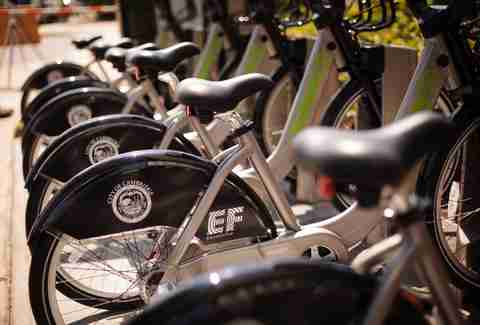 7. Ride thine Hubway on the sidewalk
There are rules, people. 
 
8. Park Downtown or in Hahvahd Yahd
Both = impossible.
 
9. Get a cab when you really need one
Seriously, where are they? Uber is thine only hope.
 
10. Forget about street cleaning
Or thine car will also be exiled to Leominster.
Sign up here for our daily Boston email and be the first to get all the food/drink/fun the Hub has to offer.