Boston: The Cradle of Liberty. The Hub. It's your new home, and you're gonna love that dirty water. As a rookie in the city, you will make some fresh-from-the-farm faux pas. Like these...
1. You hop on the T at Park St, and then get out at Downtown Crossing
No one will notice your mistake except for you, and only after you spend infinity minutes waiting for a two second ride in which the distance between stations is roughly the same as the length of the train. 
2. You mispronounce Worcester and Gloucester
Locals will jump all over you for this one. Be ready for HEAPS of scorn/ridicule. You've been warned.
 
3. You think Faneuil Hall is THE place to hang out
If you happen to be a 19-year-old d-bag, you're right. Otherwise, you aren't.
 
4. You try to buy a condo in the city
Unless you're the love child of Bill Gates and Mark Zuckerberg (ewww), this is pretty much impossible. You'll just have to scour Craigslist for no-fee apartment listings like everybody else.
 
5. You bring your car here from the 'burb you formerly called home
This isn't Akron, so kick your wheels to the curb (literally and figuratively) and become part of the urban tribe of frustrated T commuters.
 
6. You drive Downtown
After circling until Doomsday for street parking, you'll shell out $30+ for one measly hour in a garage. (And the price goes up after Doomsday).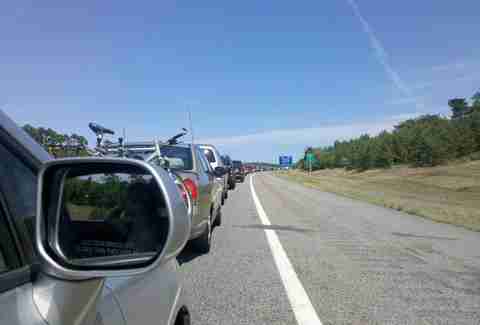 7. You cruise down to the Cape on a summer weekend
You think you're headed for a relaxing time; you have moved 17in in the last four hours.
8. You wait in the long line at Giacomo's
... Even though there are a bazillion other totally legit restaurants in the North End with open tables. Check out Giacomo's when tourist season is over (spoiler alert: it never is!).
 
9. You wear a Yankees hat
Though, you won't make that mistake for long. Especially in Southie.
 
10. You refer to Boston as "Beantown"
That's a term reserved for posers and ESPN sportscasters.
 
11. You confuse South Boston with the South End
These are not the same thing. You'll see.
12. You don't understand why Dunkin' Donuts is such a big deal
You will be assimilated. Just relax and drink this "coffee regular"...
 
13. You attempt to hail a Boston cab in Cambridge
... Or a Cambridge cab in Boston. They won't pick you up, so stop flapping your arms.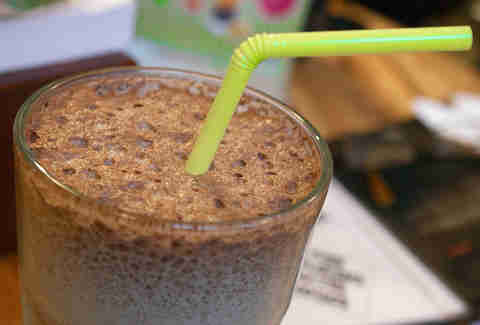 14. You don't know what a frappe is
Head to Mr. Bartley's and educate thyself.
 
15. You're ready to rage, but the bars close between 1-2am
Head home dejected after you can't find any late-night diners. You will start to embrace the virtues of calling it a night early, because you don't have a choice.
 
16. You drink at Cheers your first weekend here
Once is enough, but you'll have to go back when friends and family visit. Sorry.
Sign up here for our daily Boston email and be the first to get all the food/drink/fun the Hub has to offer.