Boston Event of the Week
Starting tonight, Alma Nove (Hingham) begins the Speakeasy Dinner Series (continuing the third Thursday of every month) with sous chef Matthew Barros and mixologist Chris Lincoln pairing four sous-vide style dishes with barrel-aged cocktails. For $65 you can enjoy combos (no, not Combos) such as spice-rubbed tuna with the La Poire (vodka, ginger liqueur, pear puree, ginger beer) or wood-grilled petite beef tenderloin to go alongside The William Tell (rye, barrel-aged Madeira, fresh apple cider & lemonade).
Recommended Video
Fruity Pebbles on a Hot Dog?
Friday, December 20th: In case you missed the Speakeasy Dinner last night, you have two chances to join the Speakeasy Circus tonight at Oberon (730p and 10p). Celebrate the roaring '20s with the Boston Circus Guild as they put on an acrobatic show (that stuff was HUGE in the '20s), a bit of burlesque, and more than a bit of live music. Following the late show there'll be a dance party raging until 1a. Grab a seat

Continue Reading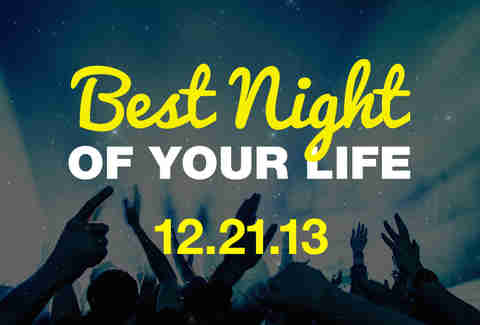 Saturday, December 21st: It's guaranteed to be the longest night of the year, but it's also going to be the Best Night of Your Life -- provided you spend it taking in all the best Thrillist-approved madness around town, from happy hours, to craft cocktails, to late-night face-stuffing. Build your itinerary now, grab some friends, and make it happen.
Sunday, December 22nd: Stretch out your stomach for the holidays with the newly launched weekend brunch at PARK, starting at 10a. Chef Mark Goldberg (recently dubbed the first-ever Culinary Director of The Grafton Group) has a menu packed with sourdough blueberry flapjacks, duck confit & sweet potato hash, and The Collegiate (consisting of one large bacon flapjack, one large sausage flapjack, and two fried eggs).
Monday, December 23rd: Milkshakes are good. Spiked milkshakes are inarguably better, and Burger Dive's rolling out a whole bunch of them. Try concoctions like the Drunken Monkey (Frangelico, crème de cacao, chocolate ganache, peanut butter, banana) or the Apple Jack (Apple Jack Daniels, apple pie). Eight shake flavors, all for $8.99, which will blow Vincent Vega's mind.


Tuesday, December 24th:  Whether you hail from "The Boot" or not, you can definitely appreciate the Italian Christmas Eve dinner tradition known as The Feast of the Seven Fishes (La Festa dei Sette Pesce). Hit Davio's for four family-inspired courses from chef Eric Swartz, like pan-roasted striped bass with saffron brodo and spaghettini with Nantucket Bay scallops and black truffle chive cream. Get your reservations