Boston Event of the Week: Wednesday, January 22nd
It's improv night at T.W. Food, but you don't have to yell out your "humorous" suggestions ("gynecologist's office!") to the cast. At Kitchen Improv starting at 930p, Chef-owner Tim Wiechmann riffs with random seasonal ingredients in his pantry to create a five-course impromptu menu. Annnd… scene!
Thursday, January 16th: Ramp up for the weekend with Afterwork Thursdays at GEM Italian Kitchen, Nightclub & Lounge. From 5p-12a you and your crew can nosh as many $1 oysters and $2 meatball sliders as you want, enjoy adult beverages (like the Tequila Tryst), and hit the dance floor to the sounds of DJ Malyna (once said tequila has kicked in). Continue Reading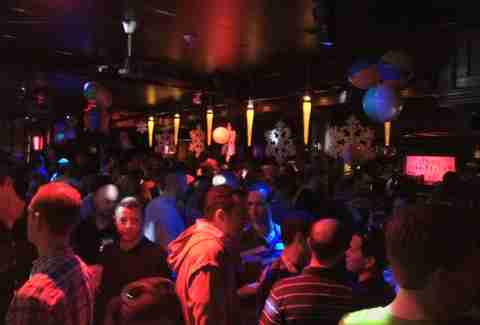 Saturday, January 18th: If you're looking to keep rocking after knocking the hustle with Jay Z at TD Garden, check out Boston VIP List and Greatest Bar's After Party of All After Parties. DJ Breeazy will keep the party moving until you have an empire state of mind or a moment of clarity. Whichever comes first.
Monday, January 20th and Tuesday, January 21st: If you want to impress your date and not depress your bank account, head to Myers + Chang for Cheap Date Night from 5-10p. You can choose from five different themed prix fixe menus built for two, such as The Pig Out Date (with Mama Chang's pork dumplings) or The Hot Date (with Szechuan shrimp & okara grits). $45 feeds you both! (Seriously.) Reservations recommended
Wednesday, January 22nd: Tavolo, continuing a month-long Regional Pasta Tour of Italy, takes you to Marche on the Adriatic Sea. Chef-owner Chris Douglass and Chef de cuisine Nuno Alves (formerly of Rialto) offer a three-course feast ($30) highlighting local culinary specialties. Menu details are secret, just like your Nonna's recipes.