Boston Event of the Week: Friday, January 24th
Join John Holl, author of The American Craft Beer Cookbook, and Dave Hartmann, Executive Brewer at Long Trail, for the Long Trail Craft Beer and Food Pairing Seminar at Mohegan Sun Resort. From 7-830pm, treat yourself to Grafton Village Vermont cheeses and four special combo tastings (like Culmination Chocolate Porter with chicken and venison mole, Limbo Double IPA with bourbon-mascarpone frosted carrot cake, sadly no Nacho Cheese Pretzel). Bonus: a complimentary Spiegelau crystal tulip tasting glass for keeps. Get your tickets here
Recommended Video
Fruity Pebbles on a Hot Dog?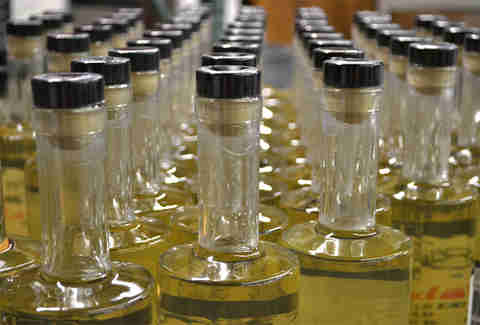 Saturday, January 25th: Peter Dixon, known as the "rock star of the cheese world" (NICE!), will be showcasing his newly launched Parish Hill Creamery cheeses at Formaggio Kitchen (Cambridge). Stop by the store from 11am-3pm to meet one of America's top cheese guys (sorry Method Man) and sample the Vermont-made dairy goodness.
Sunday, January 26th: It's Asian New Year with a Jewish twist as Kitchen Kibitz and Shojo Asian Bar & Bistro host a pop-up eight-course feast (including cocktails) with two seatings (530pm and 8pm). Special guest Chef Mark O'Leary (o ya, JM Curley alum) and Shojo Chef Jeremy Lee combine the best of both worlds with offerings such as Matzoball Ramen, Pastrami Rye Bao, and Luobagao Latke with Lox. It's $68 per person -- reserve your spot.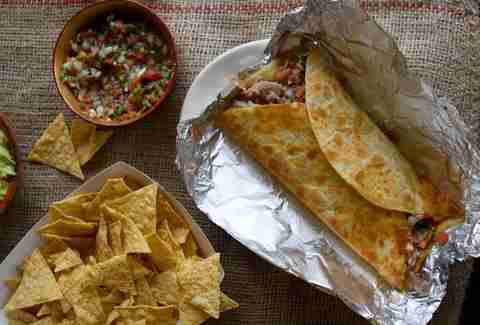 Monday, January 27th: It's the final showdown of Anna's Taqueria Burrito Roller Series for charity, so head over to the Brookline location from 6-8pm for a chance to support your favorite roller all-star (you know you have one), donate to the cause, get freebies, enjoy snacks, and (OF COURSE) destroy some burritos. And chips and salsa. RSVP right here


Monday, January 27th: Because you already ditched your resolutions, you are cordially invited to another food/beer extravaganza as The Biltmore Bar & Grille (Newton) teams up with Jack's Abby Brewing for a five-course beer dinner starting at 7pm. Look for pairings like seared venison with toasted almond crema and winter citrus paired with Jack's Evil Brew. $65/person -- call 617.527.2250 for reservations.