Boston Event of the Week
Restaurant Week Boston has been refreshed as Dine Out Boston, and you can enjoy the second week of action for lunch and dinner at 185 venues across the Hub starting this Sunday and running all week long. Customize your experience at participating restaurants with multi-course menus or one-of-a-kind plates at three different levels of culinary bliss: $15, $20, and $25 lunches and $28, $33, and $38 dinners. Grab some seats before they're gone.
Thursday, March 20th: If you're still wearing your green from last weekend (good chance), check out the 14th Annual Irish Film Festival Boston kicking off today at the Somerville Theatre. There are 30 films in the lineup, receptions with visiting Irish filmmakers (such as actor Dylan Moran from Shaun of the Dead and Academy Award nominee Steph Green) and, of course, cocktails. Go for an all-access pass (movie nerd) or individual screenings that include pre- and post-film events. You're going to need some popcorn

Continue Reading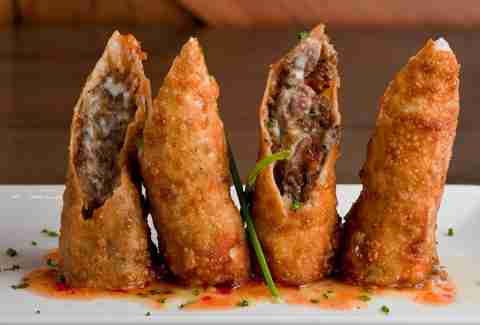 Friday, March 21st: If you're ready to put the week in your rear-view, then head to Del Frisco's Double Eagle for their newly launched Friday Happy Hour series from 4:30-6:30pm. This week, Stoli will be on hand with complimentary tastings and cocktails to help ease you into the weekend, and bar-size bites like their habit-forming Cheesesteak Egg Rolls will complete your transition to weekend mode.
Saturday, March 22nd: Bust out your Cosby sweater for Ouija Entertainment's I Love 80's Party hosted at Guilt (10pm). Acclaimed DJ Brek.One will spin all of your favorite Reagan-era jams as you break dance, Safety Dance, and Dirty Dance the night away. Hook up your Commodore 64 and get your $15 tickets here. Better yet, get $5 off with the promotional code "Thriller".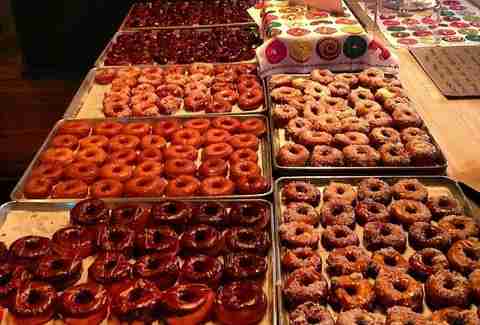 Sunday, March 23rd: Join Top Chef contestant Stephanie Cmar for her next Stacked Donuts Pop-Up hosted by Chef Nookie and Commonwealth beginning at 10am. Gobble up a salted chocolate and raspberry donut and/or (probably "and") a maple crumble donut. If you're still hungry, stick around for Commonwealth's Marky Mark and Funky Brunch, maybe enjoying some good libations.


Monday, March 24th - Sunday, March 30th: Lineage will help thaw you out of your Winter chill with Wood Oven Week from March 24th-30th. Chef Jeremy Sewall will create a rotating array of special dishes every day, each with wood-fired goodness. Enjoy offerings such as baked rigatoni with roasted mushrooms and brussels sprouts, or confit pork belly with toasted hazelnuts, blood orange, and arugula. You're welcome.

Wednesday, March 26th: Puritan & Company's Chef/owner Will Gilson pays homage to culinary legend AND Cantabrigian Julia Child with a tribute dinner starting at 5:30pm. The family-style menu features her favorite dishes such as Croque Monsieur, Pate de Campagne, Salad Nicoise & Coquilles St. Jacque, Veal Gratineed with Onions and Mushrooms, Roast Chicken & Beef Bourguignon, and Baked Alaska. The feast is $75/person, call 617.615.6195 or visit their website for reservations. Which you should probably do now.