Boston Event of the Week
Start your "wearin'-o'-the-green" early with the 6th Annual Irish Pub Challenge, the biggest St. Patrick's Day pub crawl in the world, starting at 12pm. Join 5,000 of your closest friends (divided into 50 scavenger hunt teams) for an 8hr extravaganza featuring no cover charges at 30 bars, a map to help you find all of them, a team T-shirt, an official koozie, free St. Paddy's swag, drink specials, an exclusive hotel offer (if you can't make it home), and a chance to win a trip to Ireland. A portion of the proceeds will benefit the Sean A. Collier Memorial Fund. Get all the green details here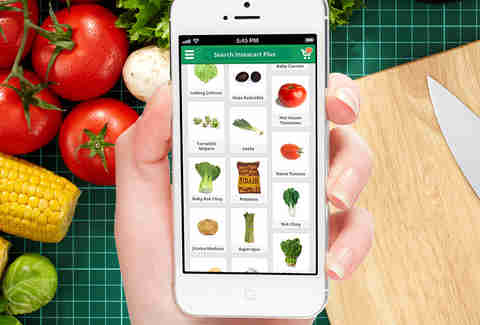 Thursday, March 6th: Be ready for the next surprise snow storm and stock your shelves (i.e. snacks, beer) with an assist from Instacart. Starting today, the only local grocery service delivering from multiple stores within an hour (ZOOM!) adds Market Basket to their growing list of venues (Shaw's, Whole Foods, and Costco). Special bonus for Thrillist Boston subscribers: the first 100 hungry people to use the 'thrillistbos' promo code get $10 off their inaugural order of $35 or more AND free delivery.

Continue Reading
Friday, March 7th: Head on over to Tremont 647's newly launched end-of-the-work-week Mac Daddy Happy Hour (courtesy of Chef Andy Husbands) from 5:30-7pm. Nosh on Mickey D's-inspired fare (sans the self-loathing and that creepy clown) including burger sliders, French fries, and fried pies… ONLY $1 EACH!!! Now THAT'S a happy meal.
Sunday, March 9th: Saturday night's all right for fighting, but Sunday morning is for fundraising (and eating/drinking). Ristorante Olivio (Arlington) hosts the Miles for Miracles brunch to raise money for the Boston Children's Hospital Marathon Team from 11am-1pm. For $25 enjoy Chef DiGirolamo's creative offerings like a French toast panini (fig, banana, mascarpone jam!!!) and ricotta pancakes as he supports his son's running/charity efforts. Call 781.648.2300 for more info/reservations.


Sunday, March 9th: Still in the giving mood/excited about the upcoming marathon? Then head over to Forum for an afternoon tailgater from 3-9pm to help the Joe Andruzzi Foundation Marathon Team (and Forum's Erinn Fleming) reach their goal. There is no cover to attend ($20 suggested donation) and includes cocktails, light apps, and an auction with kickass prizes (Red Sox tix, a weekend getaway to NYC, and more). Run… don't walk!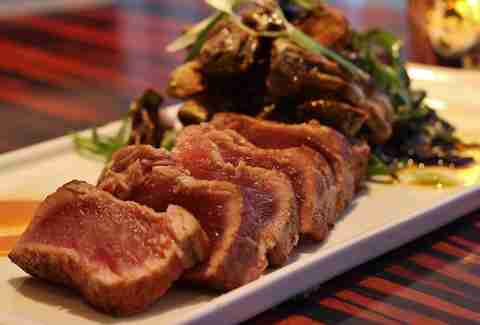 Monday, March 10th: Want to cook a steakhouse dinner at home like a pro? Celebrity Chef Kathy Sidell (owner, MET Group) can help with a "Marvelous Menu" at the Boston Center for Adult Education from 6-9pm. The acclaimed restaurateur and author will share some recipes from her book and school you on preparing carnivore cuisine like tenderloin, sirloin, and ribeye steaks -- as well as caesar salad, brussel sprouts, truffled corn, and rosti potato (her signature dish). Reserve your grill-side seat