Boston Event of the Week: 2013 Stache Dash -- Saturday, November 23rd Your Movember cookie duster should be a full "Selleck" or "Brimley" by now, so show it off at the 2013 Stache Dash pub crawl and scavenger hunt near Fenway on Saturday, November 23rd. Registration begins at 1130a (Jillian's/Tequila Rain) and includes more than your flavor-saver can hold: a T-shirt, a complimentary moldable mustache, mustache-themed tattoos (?!!?), featured food/drink specials, other surprise goodies, and a poly-pro drawstring backpack to carry all that (plus your grooming supplies). Pencil in your pencil-thin
Recommended Video
The Best Cheap Tacos in the Bay Area
Thursday, November 21st: Because two sudsy heads are always better than one, Foundry on Elm rocks a dual tap takeover for a proper beer duel from 7-11p. Vote on 6+ brews from Stone Brewing Company (Stone IPA, Arrogant Bastard Ale, Smoked Porter, etc.) and Avery Brewing Company (Ellie's Brown, Dugana Double IPA, Hog Heaven, etc.) and snack on some shared app specials from Chef Derek Clough.

Continue Reading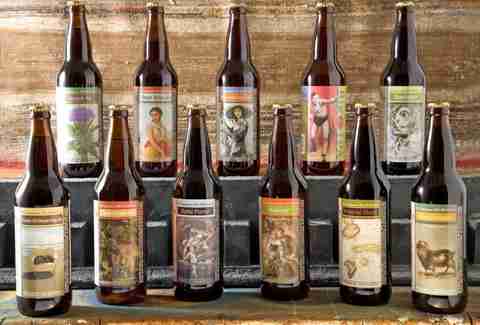 Friday, November 22nd: Live the dream and responsibly imbibe fall-themed beers inside of the Moakley Courthouse from 6-930p at the Sustainable Business Network's 4th Annual Local Craft Brewfest. You can beer-goggle the sweet waterfront view and sample over 80 New England offerings (from brews to bites) while showing off your Bull from Night Court impersonation. Add yourself to the docket, and be sure to enter the coupon code Thrillist5 and save $5!
Saturday, November 23rd: FREE CANDY! But not just any candy: it's the pure, raw, honey-sweetened dark chocolate hand-crafted by Apotheker's. From 12-4p at Olives & Grace (the homage to makers store), score some samples and stock up on bars for the holidays to satisfy your choco-nivorous loved ones. Or just eat them all yourself.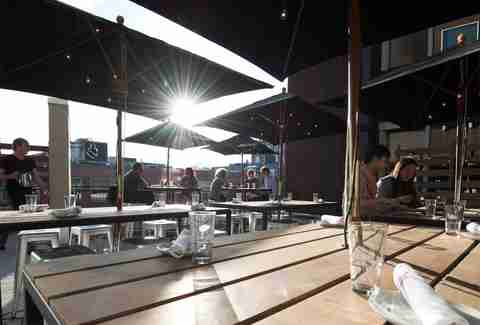 Sunday, November 24th: It's a flag-waving, All-American Sunday at The Sinclair as they team up with PBR to host a deck-side tailgate party (7p), adjourning inside for the Brady/Manning Pats/Broncos showdown (830p). The first 50 to come get bonus treasures, but there will be PBR swag for all in addition to cornhole, cards, trivia with prizes, and a special game-day menu: PBR chili ($4 cup/$6 bowl), loaded hot dog bar ($4), habanero wings, and a PBR beer can chicken (YES!!!) with fries ($7 half/$14 whole). RSVP ASAP!


Wednesday, November 27th: Break out your Cosby sweater (you have one) for the 80s Thanksgiving Eve Bash at dbar, and start your holiday weekend rockin' the casbah. From 10p-2a, DJ Jay Ine will spin all of the big hair/ synthesizer/ one-hit wonder/ brit punk /Pop Rocks-fueled classics so you can moonwalk all the way to the turkey table. And straight up: there's no cover in Funkytown.