Boston Event of the Week
Because you won't already have consumed enough over the course of the weekend, cap-off your Cyber Monday with the ongoing Porkapalooza series (YESSS!!!) at The Salty Pig as Chef Tim Maslow (Ribelle) battles the house team for the title of Head Hog, and (bonus) you get to judge. Tonight's featured ingredient: fatback (double YESSS!!!). The family-style feast also includes a beverage to cleanse your palate, so get your seat for primetime swine.
Recommended Video
Wine Workouts Are Just What We Need in our Fitness Routines
Thursday, November 28th: Before you succumb to glassy-eyed tryptophan-delirium, shed your abs (and everything else) at the sixth annual Thanksgiving Day Blast workout for charity at Ultimate Bootcamp. Land that bird in the oven and head to either the Boston (830a) or Watertown (9a) location for a 75min calorie scorcher… so you won't be as disgusted with yourself after an entire pumpkin pie.  Secure a spot, Mr. Go-Getter

Continue Reading
Friday, November 29th: It's Black Friday, and you can repair your damaged soul with exotic hot chocolate in the lobby of The Revere Hotel Boston Common from 3-6p. Starting today and bubbling every Friday through the holiday season, Chef Bader Ali pours gourmet cocoa (like brown butter hazelnut) for charity, encouraging guests to "pay as you want", with all proceeds benefitting The Home for Little Wanderers. Other local celebrity chefs will rotate in, and treats from Carlo's Bakery (TV's Cake Boss) will be available to help you deal with holiday excess.
Saturday, November 30th: Remember, remember, it's still Movember, and you can rock it like Rollie Fingers one more day to raise awareness for men's health at Local 149's Movember Mustache Party (10p-1a). A fiver (100% donated and matched) gets you in the door for complimentary passed apps from Executive Chef David Nevins, $5 drink specials, and a chance at the $400 grand prize for the best/most creative 'stache.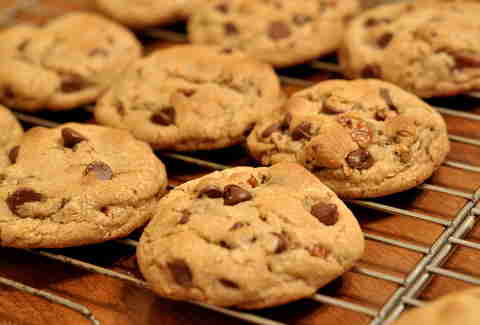 Sunday, December 1st: "C" is for cookie, and that is good enough to get yourself to Sesame Street The Middle East for the Boston Cookie Takedown (2-4p). For $15 (ah-ah-ahhhh) you can crush unlimited home-baked goodies paired with Sailor Jerry cocktails (cookies and rum? Yep.) and ease into the holiday season. Get your sugar-buzz here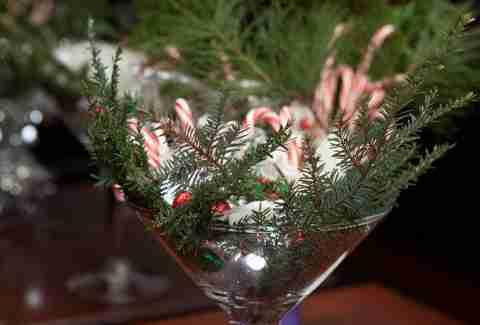 Wednesday, December 4th: The holidays (and your social calendar) are in full swing, and The Spirited Bostonians invite you to the fourth annual Rattlin' Around the Christmas Tree fundraiser for the Globe Santa Fund at Poe's Kitchen at The Rattlesnake. From 530-930p, there will be a Southwestern tasting by Chef Brian Poe, jazz tunes from The Rollo Tomasi Quartet, a live and silent auction, door prizes, and a fashion presentation by naughty elves the Dawn Mostow Models. Be a good Santa