It goes without saying that Boston is the best city in America, because we win at sports all. The. Time. But there are some things Boston's got that aren't just better, they're totally unique -- no other city can even try to catch up. Here's all the stuff you can do here that you can't do anywhere else. Go out and do it all, and make every moment you live here count.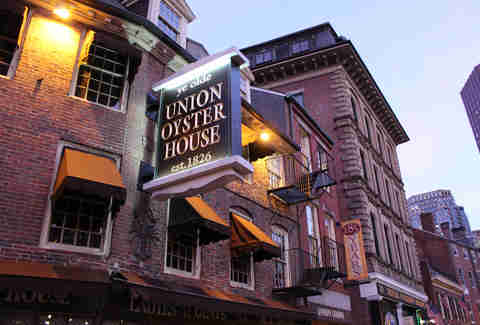 1. Eat oysters where Daniel Webster ate oysters...
... at a u-shaped bar named for Daniel Webster, because he apparently didn't just eat oysters here, he ate six plates of the suckers per visit. If oysters really are an aphrodisiac, then you're probably related to Daniel Webster.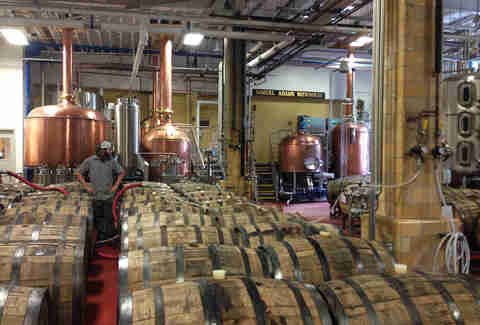 2. So much Sam Adams stuff
Imagine touring the Sam Adams brewery, hopping on a party bus and heading to Doyle's (the first place Sam Adams was ever poured), then heading over to Beantown Pub to drink Sam Adams while staring at the actual Sam Adams' gravestone. That is one Sam Adamstastic day.
 
3. Hit 16 historically significant sites in one afternoon
That's how many you find along the Freedom Trail. LA probably doesn't have 16 historically significant sites in the whole damn city.
4. Get taken to heaven on a walkway of golden light
Or, you know, head to the Infinite Corridor and check out MITHenge. By the way, how hilarious is it that MIT's website warns you not to stare directly into in the sun during this phenomenon? Thanks for the tip, geniuses!
 
5. Attend dozens of absurdly different college parties in one night
You could hit a tech nerd robotics party (MIT, you're already there!), a frat party (Harvard), a liberal arts short story slam poetry party (Emerson), then a basement prog rock jam party (Berklee). No one would even notice how old you are, because... okay they'd probably notice.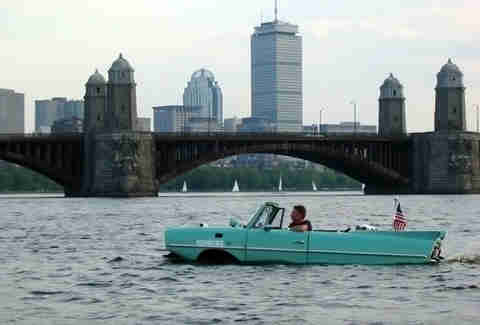 6. Take a u-turn and end up like 3 towns over
The Boston u-ey -- it's more than just a novelty t-shirt.
 
7. Measure the length of bridges in Smoots
There's no cuter prank than a nerd prank.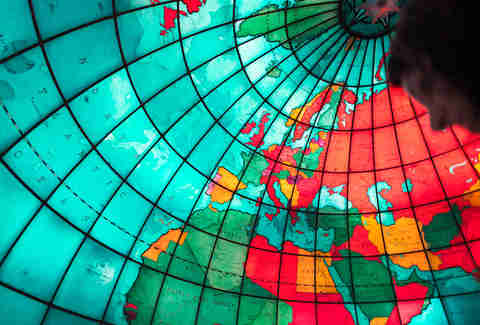 8. See the world inside-out
The Mapparium is pretty much the only mapparium around -- and what a mapparium it is!
 
9. Have reasonable hope that any seal you run into will be able to have a conversation with you
Hoover might be dead, but you never know when his descendants' genetics might kick in.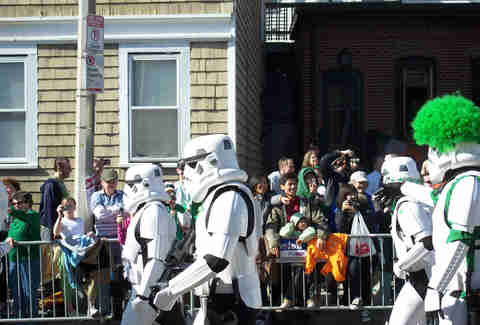 10. Celebrate the Irish coming and the British leaving on the same day
Although in this Evacuation Day photo it looks like the British have really gotten into the St. Pat's spirit.
11. Watch the home team in America's oldest ballpark
Yes, it's The Ballpark at Arlington, which is near Dallas. Just kidding. After Fenway -- which you might not know as well as you think -- make a historic double play by checking out the site of the pitching mound from the first World Series and its attendant Cy Young statue.
12. See a plane, a car, a train, and a boat converge
They should call this occurrence BU Bridgehenge.
13. Take a day off to celebrate your friend Melissa being in awesome shape
Lots of cities have marathons, but none of them -- not even New York -- host a marathon so important athletically and culturally that everybody gets to blow off work.